Coronavirus in the White House: who else in Trump's inner circle has tested positive for Covid-19?
Several of president's closest allies have now revealed they have contracted deadly bug
Colin Drury
Saturday 03 October 2020 09:36 Comments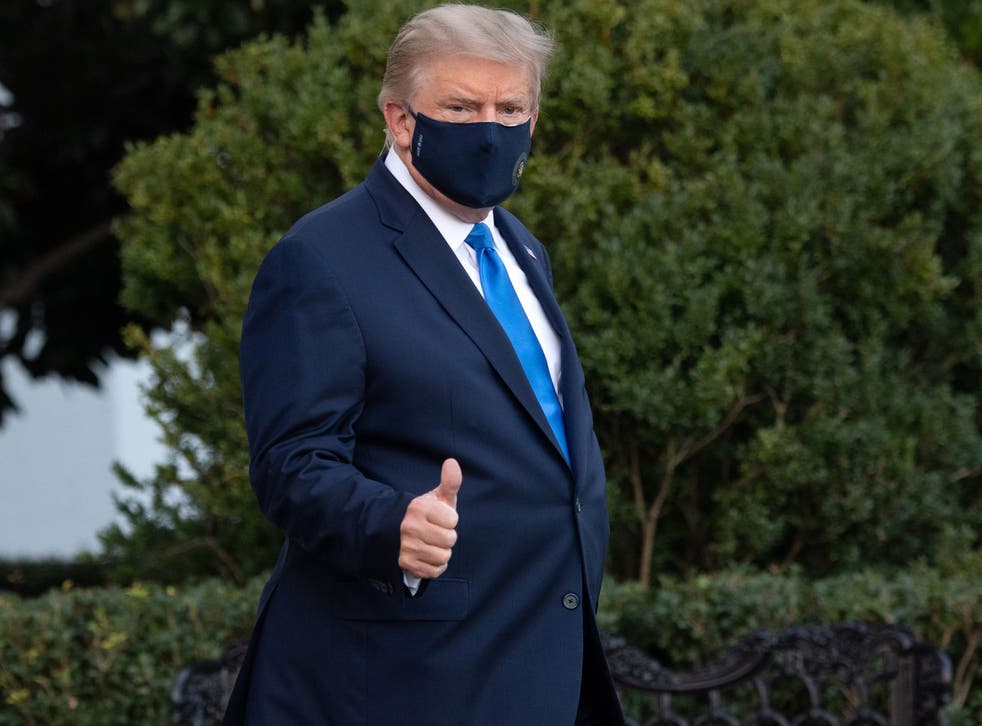 News that Donald Trump is being treated in hospital after testing positive for coronavirus has sent shockwaves through the US presidential race.
Revelations on Thursday that he has contracted the deadly bug raised seemingly endless questions but one in particular perhaps stands out: who else in the president's inner circle has tested positive?
With reports increasingly suggesting the White House Supreme Court nomination ceremony – held in the Rose Garden last Saturday – may have been a superspreader event, here's what we know so far about those closest to Mr Trump diagnosed with Covid-19…
Melania Trump
The first lady was revealed to have tested positive at the same time as her husband, although, unlike him, she is understood not to be displaying symptoms. ""I am looking forward to a speedy recovery," she wrote on Twitter.
Hope Hicks
The 31-year-old model-turned-presidential-advisor is being widely reported as the person who may have first passed the bug onto her boss after first feeling ill during a campaign trip to Minnesota.
Bill Stepien
Mr Trump's campaign manager tested positive on Friday evening and is, according to officials, said to be experiencing "mild flu-like symptoms".
Kellyanne Conway
The former White House advisor tweeted on Friday night that she has tested positive for. "My symptoms are mild (light cough) and I'm feeling fine," she wrote. "As always, my heart is with everyone affected by this global pandemic."
Senator Mike Lee
The Republican from Utah announced he had tested positive on Friday morning but appeared keen to dismiss suggestions that nominee event – in which he was seen hugging people without a mask – was to blame. He emphasised he had tested negative since that ceremony.
Senator Thom Tillis
The Republican from North Carolina announced on Friday that he had contracted the illness. "Thankfully, I have no symptoms and I feel well," he said in a statement.
Ronna McDaniel
The chairwoman of the Republican National Committee revealed she had the illness on Friday but said she had contracted it from a family member and been at home in Michigan since last Saturday.
John Jenkins
Not exactly a member of Mr Trump's inner circle but the president of the University of Notre Dame in Indiana was at the Rose Garden ceremony last Saturday because it was one of his professors, Judge Amy Coney Barrett, being nominated. He has since tested positive but says he caught the illness from a colleague.
Register for free to continue reading
Registration is a free and easy way to support our truly independent journalism
By registering, you will also enjoy limited access to Premium articles, exclusive newsletters, commenting, and virtual events with our leading journalists
Already have an account? sign in
Join our new commenting forum
Join thought-provoking conversations, follow other Independent readers and see their replies