New Trump dating service uses convicted child sex offender as model
Barrett Riddleberger was convicted of 'indecent liberty with a child' in 1995, according to North Carolina Department of Public Safety records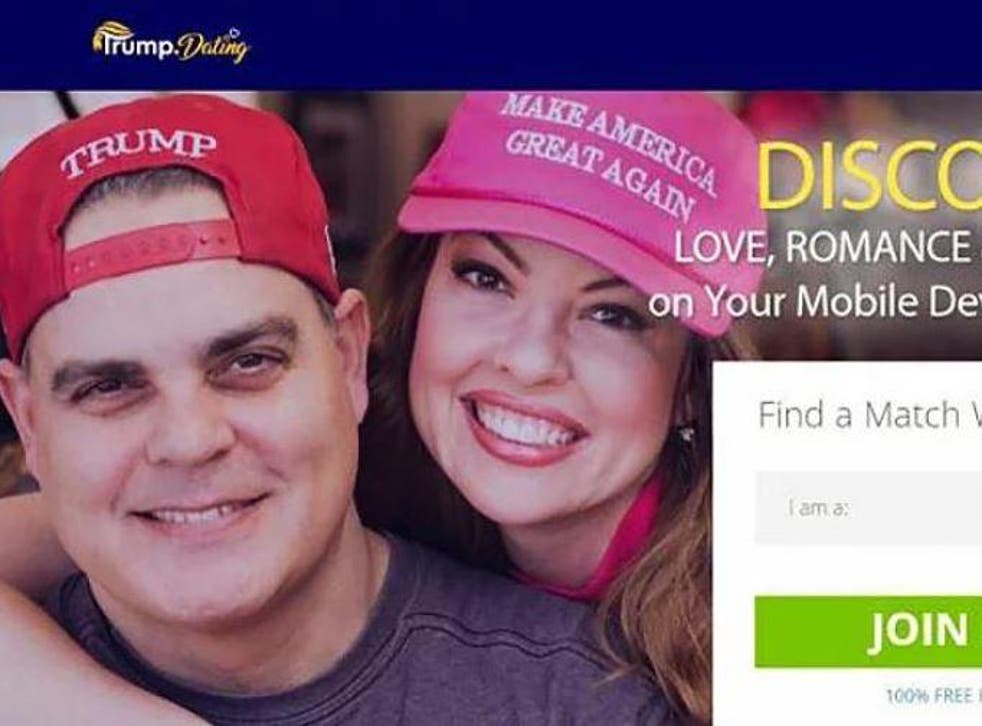 A dating site for Donald Trump supporters used a convicted child sex offender to advertise its website.
A picture of a grinning Barrett Riddleberger and his wife Jodi wearing red and pink baseball caps bearing the US leader's "Make America Great Again" slogan was featured prominently on the "Trump.Dating" homepage.
But after local media, using information available via North Carolina Department of Public Safety records, revealed Riddleberger was convicted of "indecent liberty with a child" in 1995, the dating service removed the image.
He had reportedly filmed himself having sex with a 15-year-old girl when he was 25.
"I've already paid my debt for something I did 25 years ago," Riddleberger told the WRAL news channel, after details about his past came to light.
It is unclear what, if any role, he and his wife have with the website, or how their picture came to be used.
But the couple from the city of Greensboro are known for their involvement in local Republican Party politics and they helped set up the Tea Party inspired Conservatives for Guilford Country political action committee.
The dating site, which was criticised in some quarters after it emerged it only allowed users to register as a "straight man" or "straight woman" and had no options for individuals who identify as LGBT+, now features another smiling man and woman.
They are not wearing "Make America Great Again" caps.
The site's creators said they were keen to help those who had struggled with dating since Mr Trump won the 2016 presidential elections.
Donald Trump's first year: in pictures

Show all 29
"Dating in 2018 is more of a challenge than ever before, thanks in part to today's polarizing political landscape," the blurb on the site reads. "While searching for a potential partner on other dating sites, it's not uncommon to see messages like No Trump supporters or Proud liberal."
"We're wrecking the dating game and giving like-minded Americans a chance to meet without the awkwardness that comes with the first conversation about politics. Wouldn't it be refreshing to already know that your date roots for the same team?"
The site argues similar ideological perspectives – such as patriotism and support for Mr Trump - form the basis for a healthy relationship.
"We believe that by matching patriotic and political viewpoints as a base foundation of the relationship, it will allow one to focus on what really matters - conversation, commonalities, and if all goes well, courting," it says.
Join our new commenting forum
Join thought-provoking conversations, follow other Independent readers and see their replies