'We're looking at near raw bribery': Trump hotel taking bookings from foreign officials who never stay in rooms, investigation told
The newest revelation in an investigation into the administration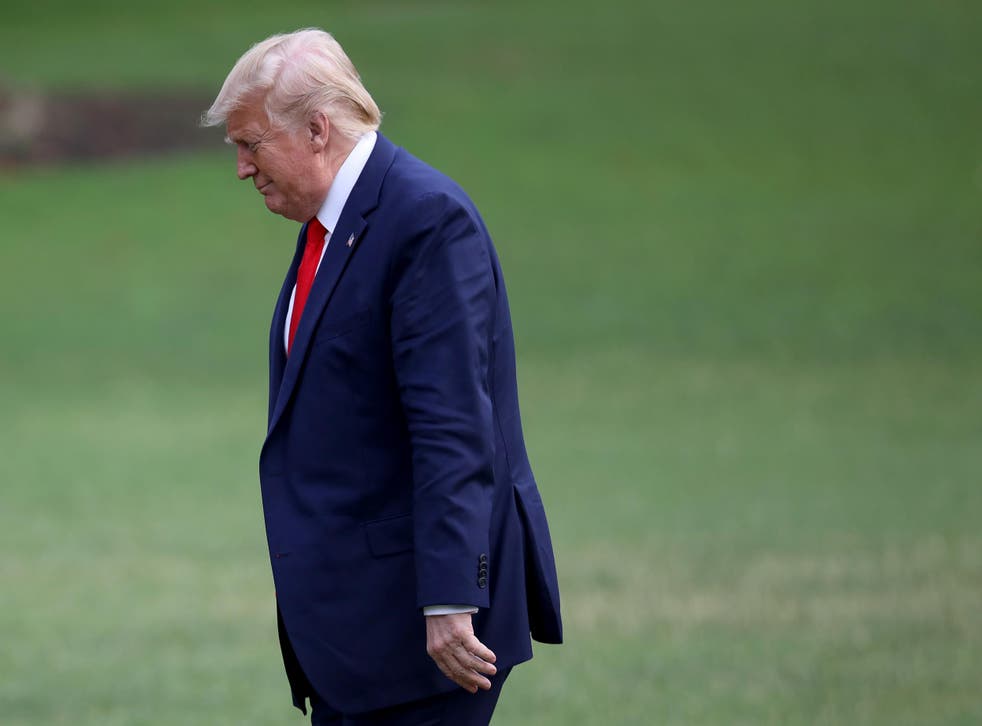 Groups attempting to court Donald Trump have booked rooms at his hotels without staying in them, effectively paying for good favour, it has been claimed.
In a previously unreported aspect of the House Oversight Committee's far-reaching investigation, members are looking into the issue after receiving information that a trader association and a foreign government had booked a large number of rooms, but only used a few other them.
"Now we're looking at near raw bribery," representative Gerry Connolly, a Virginia Democrat on the House Oversight Committee told Politico. "That was the risk from Day One: foreign governments and others trying to seek favour because we know Trump pays attention to this. ... It's an obvious attempt to curry favour with him."
Profiting from the presidency is forbidden by the emoluments clause of the US Constitution.
Upon taking office, Mr Trump put his holding in a trust, but can still receive money from that trust without the public's knowledge at any moment.
Ukraine Elections 2019 in pictures

Show all 26
Last month, reports that the Air Force was frequently housing crews unnecessarily at Mr Trump's Scotland property were confirmed. Before that, vice president Mike Pence made a detour in Ireland to stay at a different property owned by the president.
There is no entity tracking how much the administration is spending at Trump properties. According to Politico, the amount is "likely well into the millions of dollars."
The committees investigating corruption in this administration, such as the booking of hotel rooms, have been instructed to continue their activity in light of the formal impeachment proceedings the president faces regarding his Ukraine phone call.
The White House and The Trump Organisation are yet to respond to requests for comment.
Register for free to continue reading
Registration is a free and easy way to support our truly independent journalism
By registering, you will also enjoy limited access to Premium articles, exclusive newsletters, commenting, and virtual events with our leading journalists
Already have an account? sign in
Register for free to continue reading
Registration is a free and easy way to support our truly independent journalism
By registering, you will also enjoy limited access to Premium articles, exclusive newsletters, commenting, and virtual events with our leading journalists
Already have an account? sign in
Join our new commenting forum
Join thought-provoking conversations, follow other Independent readers and see their replies