Trump says Navy Seal accused of war crimes will be moved to 'less restrictive confinement'
Eddie Gallagher is accused of stabbing to death a wounded 15-year-old prisoner of war and shooting at civilians in Iraq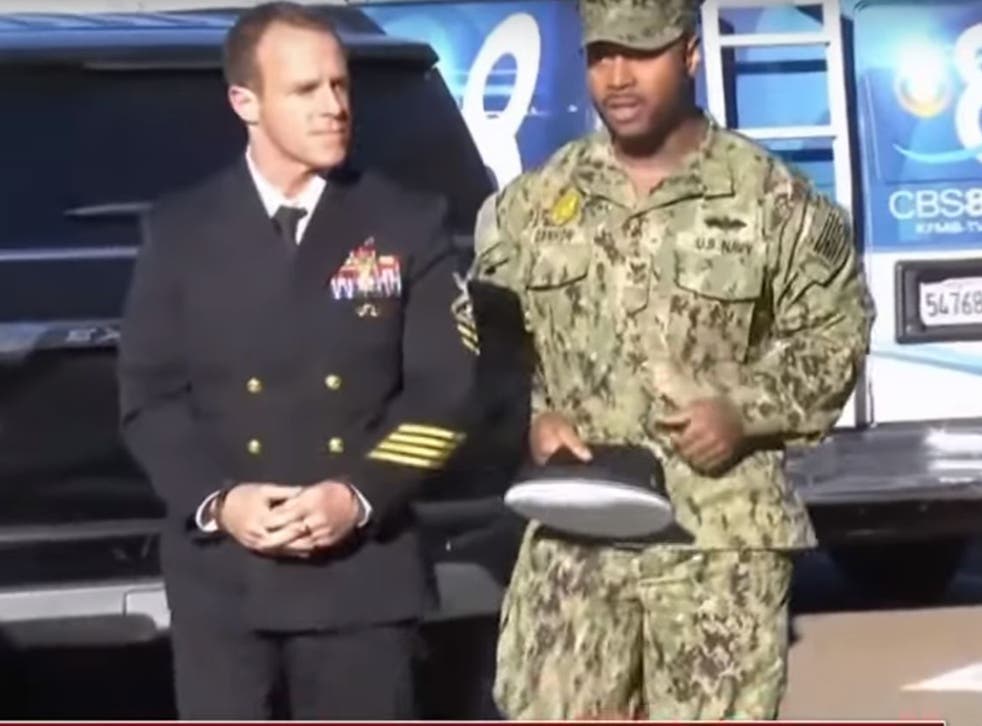 Donald Trump has said a Navy Seal accused of war crimes in Iraq will be moved to 'less restrictive confinement" ahead of his trial.
Eddie Gallagher stands accused of stabbing to death a wounded prisoner of war and shooting at innocent civilians, according to The Navy Times.
In a tweet on Saturday morning, Mr Trump indicated Gallagher would be moved to more comfortable accommodation.
"In honor of his past service to our Country, Navy Seal #EddieGallagher will soon be moved to less restrictive confinement while he awaits his day in court," he wrote
"Process should move quickly!"
Trump's inner circle: Meet the members of the US president's cabinet

Show all 20
Mr Trump appears to be responding to a request from a number of congressmen for the Navy to review the conditions of Mr Gallagher's confinement.
His tweet comes after Republican congressman Ralph Norman of South Carolina tweeted that he had spoken to the president over the phone about moving Gallagher.
In a later tweet, he wrote: As I've said from the start, I believe Chief Gallagher will soon have a fair and impartial trial.
"But until proven otherwise, it's appropriate that he be treated as a decorated soldier who still has the presumption of innocence."
Mr Gallagher, 39, is currently jailed at the Naval Consolidated Brig Miramar military prison in California and is facing multiple charges of war crimes.
Support free-thinking journalism and attend Independent events
The 19-year Navy veteran is accused of stabbing to death a wounded 15-year-old Islamic State fighter who was in his care, according to a charge sheet obtained by CNN.
he is also allegedly charged with shooting at innocent civilians and posing for an unofficial picture "with a human casualty".
In addition, he is charged with flying a drone over a human casualty and wrongfully possessing and using the painkiller Tramadol Hydrochloride, according to the charge sheet obtained by CNN.
Mr Gallagher has pleaded not guilty to all the charges.
Additional reporting by AP
Join our new commenting forum
Join thought-provoking conversations, follow other Independent readers and see their replies