US shelters for migrant children are nearly full after number of unaccompanied minors swells under Trump
Number of unaccompanied minors living in US government custody increase more than 20 per cent in one month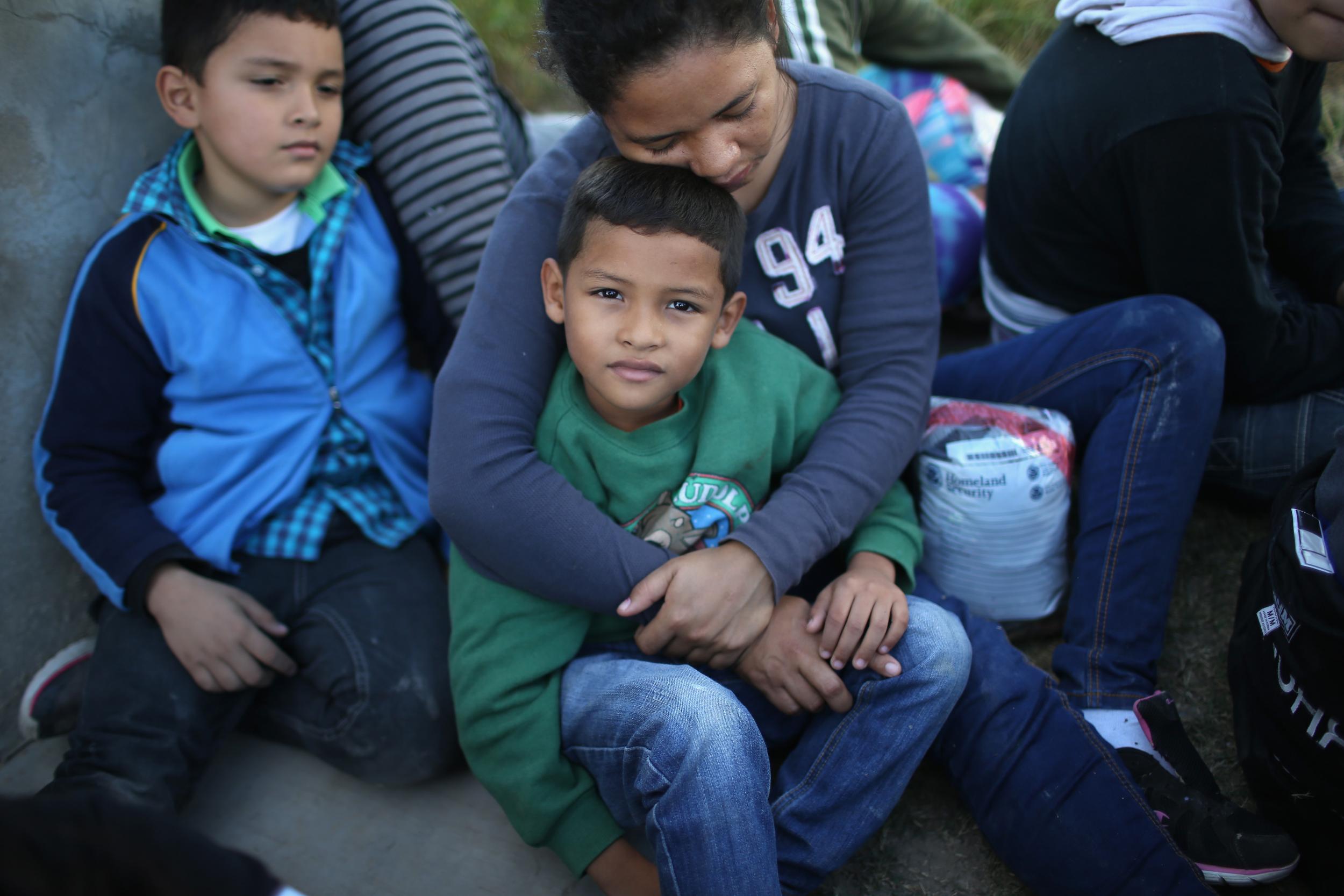 The number of unaccompanied minors living in US government custody has increased more than 20 per cent in the last month – and the shelters housing them are nearing capacity.
The Department of Health and Human (HHS) services had 10,773 unaccompanied children in its custody at the end of May, according to the department's latest figures – up from 8,886 at the end of April, when Attorney General Jeff Sessions announced the administration's new "zero tolerance" policy on illegal immigration.
The shelters housing these children are at 95 per cent capacity, with only 575 open beds left, HHS spokesman Kenneth Wolfe told The Independent. The department had 1,218 beds on reserve status to add if needed.
As a last resort, the department is reportedly exploring housing children on military bases. HHS officials visited four military installations in Texas and Arkansas this month to evaluate their suitability to shelter children, according to the Washington Post.
"Additional properties identified by federal agencies are being evaluated by ORR as potential locations for temporary sheltering as a routine part of its management of unaccompanied alien children program shelter capacity," Mr Wolfe told The Independent in a statement.
Undocumented immigration across the US-Mexico border
Show all 14
The new figures came as the Trump administration rolled out its new, "zero tolerance" policy on illegal immigration. Under the new policy, officials will seek to prosecute 100 per cent of people caught crossing the border illegally – regardless of whether or not they come with children.
Children who cross the border with their families will be separated and placed in HHS custody while their parents face prosecution. Under previous administrations, parents and children were housed together, in family shelters.
While the latest numbers from HHS concern children who arrived at the border unaccompanied, experts said this new policy of separating children from their parents would only overwhelm the near-capacity shelters further.
"[The Trump administration] is holding kids hostage to deter their parents from applying for asylum," immigration attorney David Leopold previously told The Independent. "The idea is to deter people from coming and applying for protection. That is what authoritarian governments do."
President Trump calls immigrants coming into California animals
The administration has framed the new policy as a necessary response to an increase in illegal crossings at the southern border. The number of people trying to enter the country illegally tripled in March as compared to the year before, according to the Department of Homeland Security (DHS).
"Our immigration system is clearly being gamed by those who are aware of the loopholes," Jonathan Hoffman, a DHS assistant secretary, told reporters on Tuesday. Steven Wagner, an acting assistant secretary at DHS, added that the unaccompanied minor system was "being utilised because it has an economic benefit for the people who are coming here".
Mr Wagner also announced a new partnership between HHS and DHS that would allow for more intensive, fingerprint-based background checks of friends and family members in the US who volunteered to sponsor immigrant children when they arrived.
Mr Wagner framed the programme as an additional level of security for the migrant children. But advocates warned that the intensive checks could dissuade sponsors – many of whom are undocumented immigrants themselves – from volunteering to take in migrant children, thus overwhelming the HHS shelters even further.
"This policy will undoubtedly make it more likely that qualified sponsors will hide in the shadows, leaving vulnerable young children to languish in immigration jail," Rich Leimsider, executive director of the Safe Passage Project, which represents immigrant children in New York, told Reuters.
Join our commenting forum
Join thought-provoking conversations, follow other Independent readers and see their replies