Guam issues emergency guidelines over Noth Korea atomic bomb attack: 'Don't look at flash or fireball'
Threatened by North Korea, the small island advises its citizens on surviving the worst
Jeremy B. White
San Francisco
Friday 11 August 2017 17:43 Comments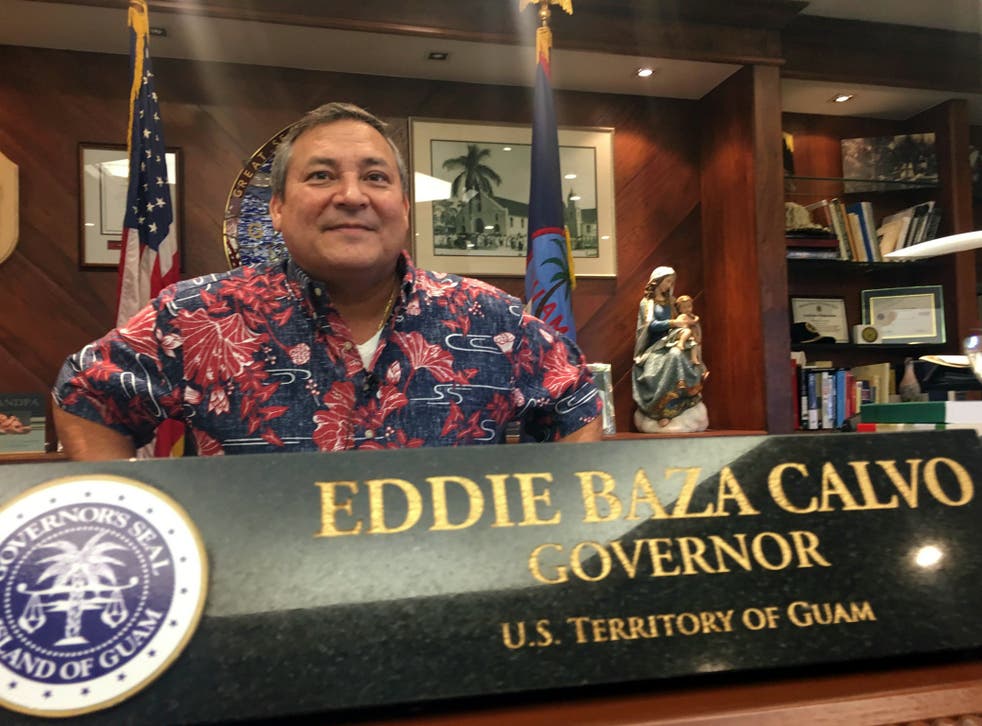 Cover your head, strip off those irradiated clothes and make sure not to look at the glaring fireball.
These are among the guidelines Guam has released as, amid escalating tensions with North Korea, the small Pacific island contemplates the nightmare scenario of a nuclear strike.
An American territory that hosts a significant military contingent, Guam has found itself in the crosshairs of a geopolitical feud sparked by Donald Trump promising "fire and fury" in response to further threats.
In response, North Korean state media claimed that the military was formulating plans to attack Guam.
In the days since, Mr Trump has ratcheted up the rhetoric, saying his words were not tough enough and then boasting that the American military was "locked and loaded."
Guam Governor Eddie Calvo has backed Mr Trump, saying "I want a president" who defends American territories with tough talk.
Gov Calvo has also sought to allay anxiety among his citizens, telling them "there is no threat to our island."
He reiterated that reassurance to reporters on Friday, saying "Everyone should continue to live their lives."
But the newly released fact sheet, entitled "Preparing for an Imminent Missile Threat," makes an abstract worry more concrete.
It urges residents to identify concrete shelters near their homes - brick structures also work - and instructs people to dispose of their clothes and wash heavily after an attack in an effort to reduce the impacts of radiation.
Some additional tips: "The more distance between you and the fallout particles, the better," so stay away from flat roofs where particles accumulate; the thickest possible walls are ideal; and the more time you remain in your shelter the better, since "radioactive fallout poses the greatest threat to people during the first two weeks."
"In time," the advisory says, "you will be able to leave a fallout shelter."
Register for free to continue reading
Registration is a free and easy way to support our truly independent journalism
By registering, you will also enjoy limited access to Premium articles, exclusive newsletters, commenting, and virtual events with our leading journalists
Already have an account? sign in
Join our new commenting forum
Join thought-provoking conversations, follow other Independent readers and see their replies