Trump lawyer files lawsuit against BuzzFeed over Russia dossier compiled by Christopher Steele
'Its interest to the public is obvious — this is not the first time Trump's lawyer has attacked the free press,' says website
Harriet Agerholm
Wednesday 10 January 2018 10:50 Comments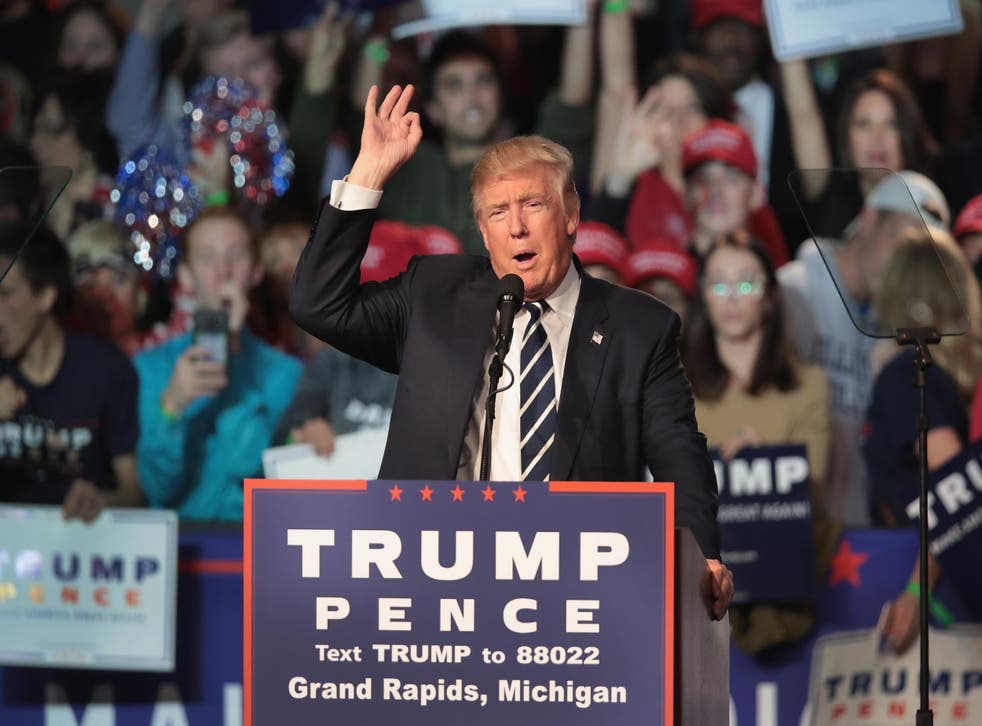 Donald Trump's lawyer is suing BuzzFeed News for publishing the so-called "Steele dossier", which alleges ties between the Trump campaign and Russian officials ahead of the 2016 election.
Michael Cohen also filed a second lawsuit against Washington research firm Fusion GPS, the company that hired former spy Christopher Steele to investigate Mr Trump's business dealings with Russia.
The dossier includes a number of salacious claims about the Trump campaign's ties to Russian officials, including allegations about Mr Cohen that have not been verified.
Both Mr Cohen's lawsuits claim the dossier contained "false and defamatory" allegations about him that resulted in "harm to his personal and professional reputation, current business interests, and the impairment of business opportunities," ABC News reported.
"Enough is enough of the #fake #RussianDossier," Mr Cohen tweeted on Tuesday. "Just filed a defamation action against @BuzzFeedNews for publishing the lie filled document on @POTUS @realDonaldTrump and me!"
BuzzFeed responded with a Twitter post saying the dossier continues to be the subject of investigations by Congress and intelligence agencies, was shown to two US presidents and described in detail by news outlets worldwide.
"Its interest to the public is obvious. This is not the first time Trump's lawyer has attacked the free press, and we look forward to defending our First Amendment rights in court," BuzzFeed said.
The lawsuits were not immediately available on online court resources.
It comes amid reports that Glenn Simpson, who leads Fusion GPS, testified in August that the FBI received intelligence from a "voluntary source" in Mr Trump's circle in 2016.
That was before Mr Steele gave the FBI his own dossier of allegations about collusion. Fusion GPS then hired Mr Steele to investigate Mr Trump's connections with Russia.
Some Republicans have been critical of Special Counsel Robert Mueller's probe into possible collusion between the Trump campaign and Russia, claiming the initial FBI probe was triggered by Mr Steele's dossier.
They have raised questions about whether the FBI may have relied on the Steele document to improperly obtain surveillance warrants to spy on Mr Trump's campaign associates.
But Mr Simpson's testimony before the Senate Judiciary Committee in August contradicted those claims.
"They had other intelligence about this matter from an internal Trump campaign source and ... they believed Chris' information might be credible," Mr Simpson testified. "I think it was a voluntary source, someone who was concerned about the same concerns we had."
Mr Simpson later said he was not sure if the FBI informant was from the Mr Trump's election campaign or the Trump Organisation, the president's real estate firm, which is now run by his two older sons.
Donald Trump's least presidential moments so far...

Show all 30
Dianne Feinstein, the ranking Democrat on the Senate committee, released the testimony on Tuesday without Republican approval, in an apparent bid to neutralise Republican criticism of the Russia investigation.
Mr Trump has slammed the dossier as "bogus" and denies his campaign colluded with Russia.
Mr Trump and some Republicans have attacked both Mr Simpson's firm and Mr Steele in recent months and also questioned the impartiality of the FBI and the Justice Department in an apparent effort to discredit Mr Mueller's probe.
Mr Mueller's team has produced two indictments and two guilty pleas by former aides to Mr Trump's campaign.
Reuters contributed to this report
Register for free to continue reading
Registration is a free and easy way to support our truly independent journalism
By registering, you will also enjoy limited access to Premium articles, exclusive newsletters, commenting, and virtual events with our leading journalists
Already have an account? sign in
Join our new commenting forum
Join thought-provoking conversations, follow other Independent readers and see their replies