Stephen King shares tip for people struggling with their Trump-supporting family and friends
King has previously said that Mr Trump's presidency 'scares me to death'
Clark Mindock
New York
Friday 01 June 2018 17:49 Comments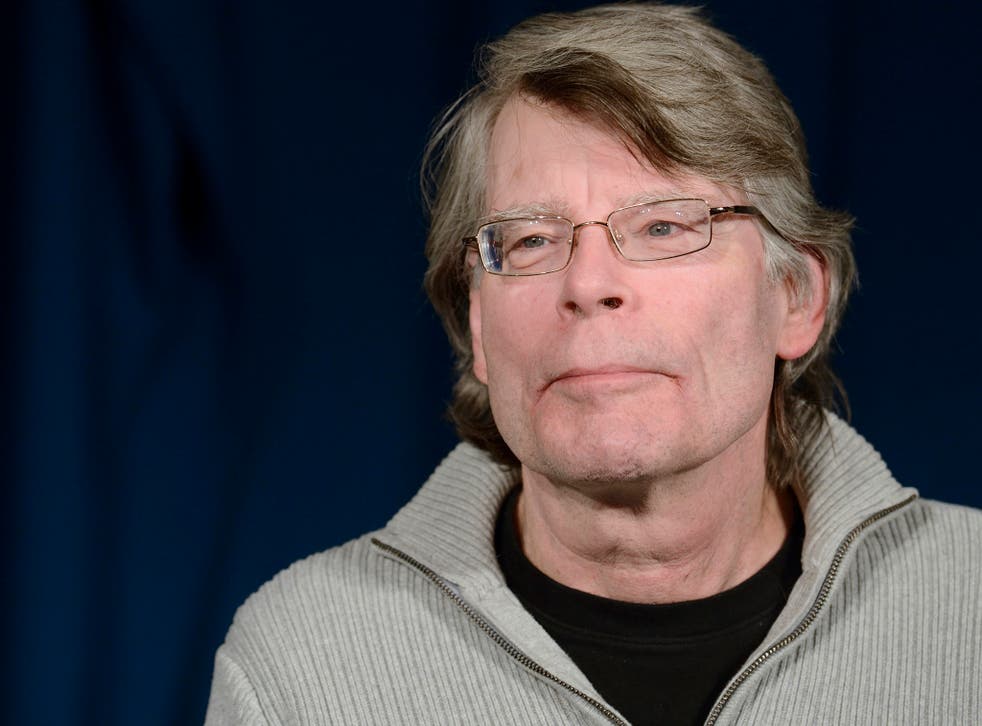 Stephen King has some words of advice for people struggling to deal with family and friends who support President Donald Trump, and it is relatively optimistic for the acclaimed horror novelist.
Even though King is a vocal critic of Mr Trump, and has even found himself in the fraternity of those blocked by the president of the United States on Twitter, the novelist says it is important to "stay friendly" with friends and relatives who support the man in the White House.
"Got friends and relatives who voted for Trump?" King wrote in a tweet. "Stay connected, stay friendly, and remember they get all their info from Faux News. Each time Trump tweets some of his bulls***, just tell them 'That's a lie,' and explain why."
King has been anything but friendly when it comes to the way he speaks publicly about the president.
Last year, he said that Mr Trump's access to the nation's nuclear codes was "worse than any horror story I ever wrote".
He has also compared Mr Trump to Cthulhu, has called him a "nut job", and said Mr Trump's presidency "scares me to death".
Donald Trump's first year: in pictures

Show all 29
King's public insults directed at Mr Trump led the president to block the novelist on Twitter last year. "Donald Trump blocked me on Twitter," King tweeted after he was blocked.
"I am hereby blocking him from seeing IT or MR MERCEDES. No clowns for you, Donald. Go float yourself," King continued, referring to two horror movies adapted from his books.
A federal judge recently ruled that it is unconstitutional for Mr Trump to block users on Twitter, saying that his Twitter account is a "designated public forum" to which all Americans have a right to participate in.
That lawsuit was brought by individuals who had been denied access to Mr Trump's daily tweets, including at least one journalist who had tweeted that "Russia won" the election for the president.
Register for free to continue reading
Registration is a free and easy way to support our truly independent journalism
By registering, you will also enjoy limited access to Premium articles, exclusive newsletters, commenting, and virtual events with our leading journalists
Already have an account? sign in
Join our new commenting forum
Join thought-provoking conversations, follow other Independent readers and see their replies