Trump says he had 'good talk' with Taliban leader in first discussion between US president and group since 9/11
"We've agreed there's no violence. We don't want violence", the President said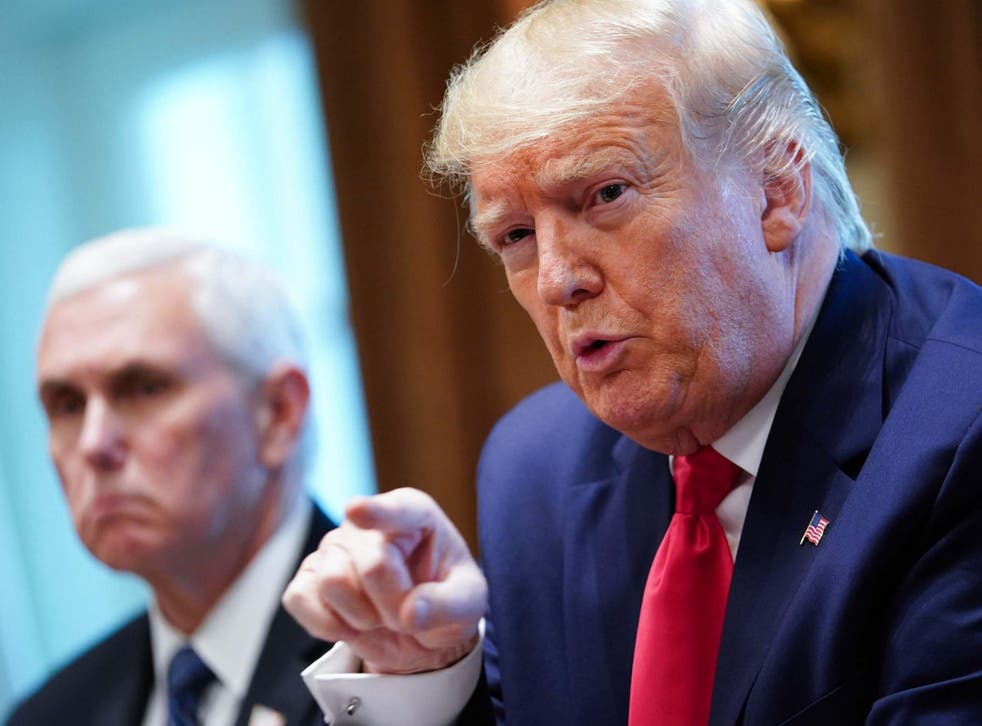 Donald Trump spoke with the leader of the Taliban on Tuesday, the first disclosed talks between an American leader and a head of the group since the Afghanistan war began shortly after 9/11.
The president announced the telephone conversation during another South Lawn gaggle with reporters without saying Hibatullah Akhundzada's name. But he did state clearly that he spoke with the group's "leader."
"I had a very good talk with the leader of the Taliban," Mr Trump said three days after Secretary of State Mike Pompeo and Secretary of Defense, on his behalf, signed what has been described as a peace deal with the group that once governed Afghanistan but was ousted by the US after 9/11 for harboring al-Qaeda.
"We've agreed there's no violence. We don't want violence," the US commander in chief said before falling back on his preferred verbal crutch when he's unsure how a matter of foreign affairs will play out.
"We'll see what happens," he said. "They're dealing with Afghanistan. But we'll see what happens."
That statement appeared to mean senior Afghanistan government and Taliban officials are talking about next steps. The two sides continue to fight despite the peace pact. Mr Trump says the pact calls for drawing down US forces in Afghanistan to several thousands later this year, with a final decision on whether to bring them all out coming sometime next year, likely by April. That means a Democratic American president could be handed that decision.
Mr Trump, when questioned at NIH by reporters, declined to say whether it was his first conversation with Mr Akhundzada.
Join our new commenting forum
Join thought-provoking conversations, follow other Independent readers and see their replies