White House says it has killed '1,000 Taliban' in last 10 days, hours after Trump called off talks
The secretary of state described gruesome progress for America after news that Camp David conference was cancelled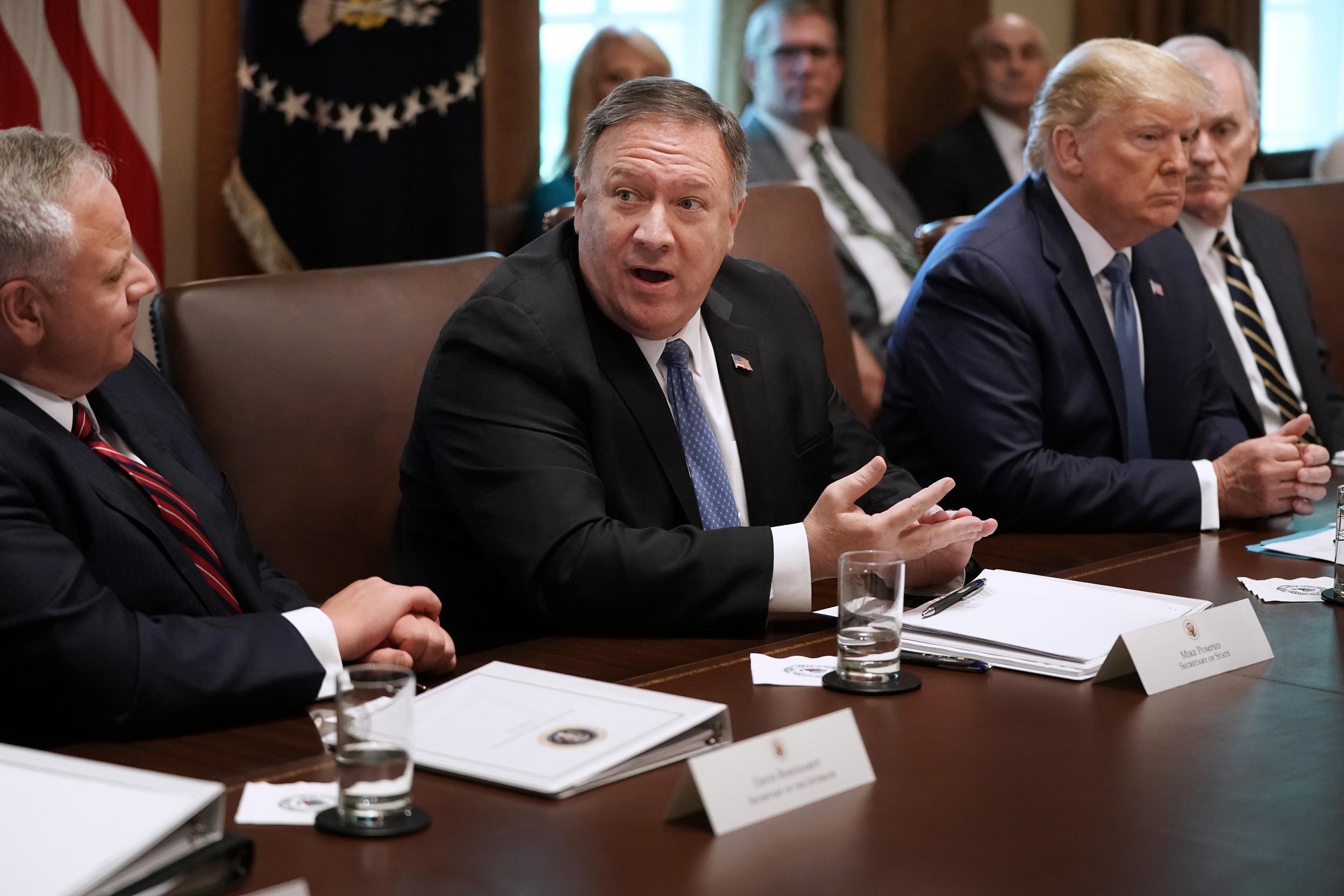 Mike Pompeo told multiple news anchors that American forces had killed "over 1,000 Taliban" in the last ten days, days after the president abruptly announced a failed would-be meeting with leaders of the group at Camp David.
"We have been fighting and talking in a way that America often doesn't do," the secretary of state said on ABC's This Week, after claiming the thousand killed. "It's what's driven us to be able to have the success at the negotiating table."
It was unclear what success Mr Pompeo was referring to. Over the weekend, The New York Times reported that president Donald Trump had recently dreamed up a meeting with Taliban leadership at Camp David, the presidential retreat famous for being the background of international negotiation, but ultimately cancelled it after the group killed an American soldier just before the proposed meeting.
According to that report, the goal of the meeting was to present Mr Trump as a brilliant negotiator able to find a peace plan with the Taliban, and end the 18-year-old war in Afghanistan, which the president has focused on as a potential triumph of his presidency.
But the plan apparently imploded almost immediately. The president then tweeted about the decision to cancel the meeting, placing the blame on Taliban leadership, who, according to the New York Times, had never fully accepted the invitation to Camp David.
Afghanistan war: lives of children devastated by the endless conflict
Show all 20
On Sunday morning, Mr Pompeo appeared to be presenting a ruthless ideal of America that was not weakened by the perplexing and ultimately discarded attempt at peace talks, which ended with the Taliban promising more American deaths.
"We haven't been negotiating while they've been killing us and we've been standing still," he told Jake Tapper on CNN. "We've been takin' it to the Taliban as well."
"I've seen that UN report, they described the Al-Qaeda leadership as being happy about the conditions of Afghanistan," he continued, referring to a report from the United Nations indicating that the group considers the country a safe haven.
"Well a lot of them are in their graves, and so make no mistake about it. We will continue to punish, we will continue to pound, we will continue to fight. We will continue to protect the American people."
Join our commenting forum
Join thought-provoking conversations, follow other Independent readers and see their replies