Trump unveils tax plan giving corporations giant 20% cut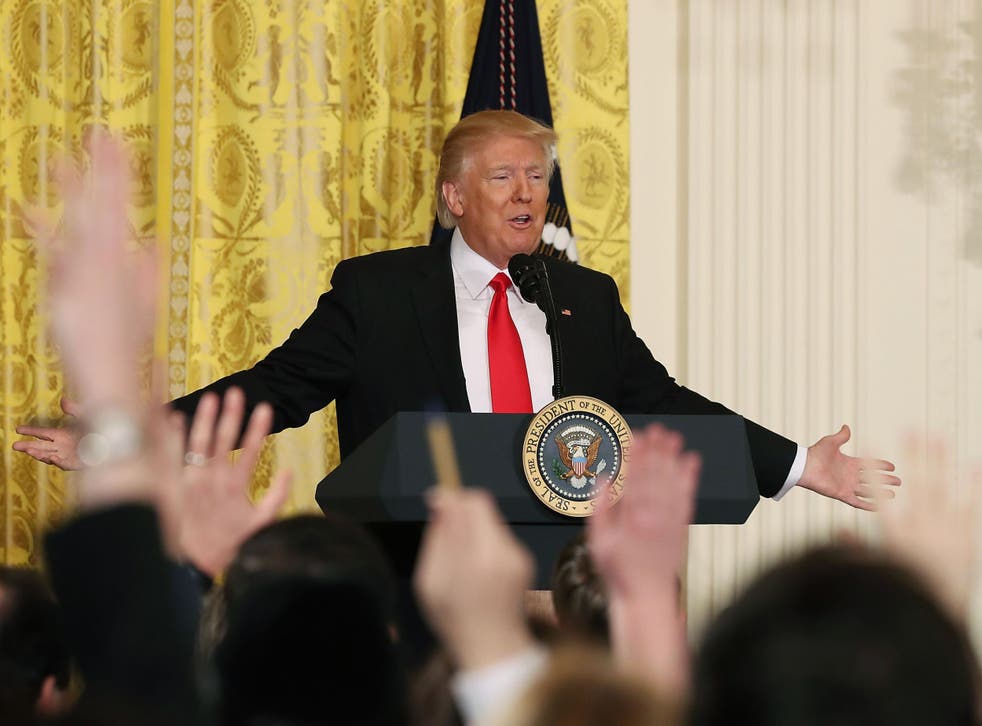 Donald Trump has revealed a broad outline of the tax reform plan he pledged to deliver throughout his campaign, including an ambitious 20 per cent tax cut for some businesses.
"Under the Trump tax plan we will have a massive tax cut for businesses and massive tax reform and simplification," Treasury Secretary Steven Mnuchin said at a press conference announcing the plan.
This "massive tax cut" reduces the business tax rate to 15 per cent, down from a maximum of 35 per cent. The plan – which so far consists of a single page of bullet points – also increases the standard deduction for individuals, providing modest relief for middle-incomes households.
Mr Mnuchin hailed the plan as "the biggest tax cut and the largest tax reform in the history of our country" at an event before the unveiling.
The plan would also reduce the number of US tax brackets from seven to three. This would result in an almost five per cent tax break for America's wealthiest individuals.
Mr Mnuchin on Wednesday evaded questions on how this tax plan would affect Mr Trump, who ran a multi-billion-dollar business enterprise before assuming the presidency. Besides cutting taxes for businesses and billionaires, the tax plan would also repeal the Alternative Minimum Tax (AMT) – a rule designed to ensure wealthy taxpayers pay the correct rate. Without the AMT, Mr Trump would have paid $31m less in taxes in 2005, according to The New York Times.
"What this is about is creating jobs and creating economic growth, and that's what massive reform and simplifying the system is going to do," Mr Mnuchin said. "The AMT is just another example of a third complicated set of rules."
Responding to a familiar campaign point of contention, Mr Mnuchin confirmed Mr Trump has "no plan" to release his tax returns.
5 tax avoiding companies in the UK

Show all 5
Mr Mnuchin and Gary Cohn, the president's chief economic adviser, also dodged questions about about how the government would avoid a deficit under the reduced rates.
"There's lots and lots of details that are going into how that will pay for itself," Mr Mnuchin said. He and Mr Cohn said the President is working with Congress on the details of the plan.
House Democrats on Wednesday criticised the plan as a "non-starter." Chairman of the House Democratic Caucus Joe Crowley singled out the business tax cut as particularly egregious.
"The Republican House Ways and Means chairman is not even starting at 15," said congressman Joe Crowley. "[The White House needs] to get their act together."
Join our new commenting forum
Join thought-provoking conversations, follow other Independent readers and see their replies