Myth of Trump as 'self-made man' ends with New York Times report, says Art of the Deal writer Tony Schwartz
'It's like the cover has been ripped off this man. Whatever myth there was, as you said earlier, that he was a self-made man, or that he was even a legitimate businessman, is gone forever'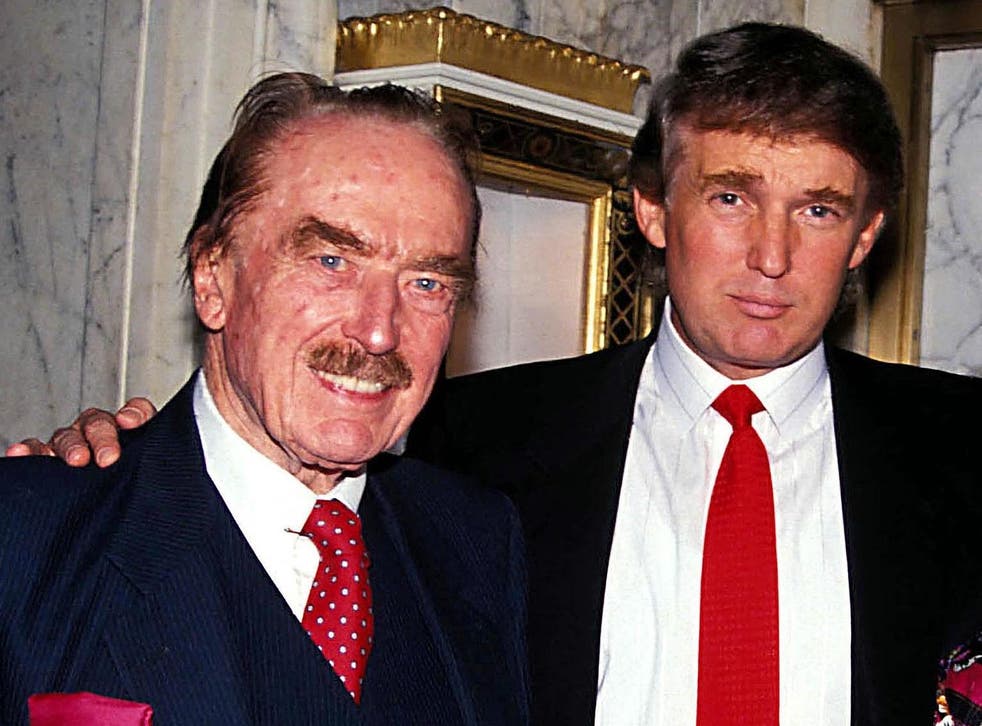 Tony Schwartz, who as the co-author of The Art of the Deal, helped Donald Trump cement his reputation as a man of economic acumen and moxie, said in an interview that a New York Times report documenting the financial assistance Mr Trump received from his father obliterated for good the idea Trump is a self-made man.
Mr Schwartz, an outspoken critic of his former counterpart, made the remarks on cable channel MSNBC in the hours after the publication of the New York Times investigation, which found that the future president "participated in dubious tax schemes during the 1990s, including instances of outright fraud, that greatly increased the fortune he received from his parents," in addition to receiving at least $413m from his father's real estate business.
Mr Trump has routinely spun the by-the-bootstraps story that he turned a $1m loan into a multibillion-dollar empire, as the newspaper notes.
Mr Schwartz, who has expressed regret for helping to write The Art of the Deal - memorably telling the New Yorker in 2016 that he felt like he had "put lipstick on a pig" by helping Trump sell an idealised image of himself - said that he had long believed that issues around tax fraud and money laundering could end up being a significant legal threat for Mr Trump. Still, he said he was shocked by the breadth of information revealed by the report.
"It goes far beyond even what I thought had happened," Mr Schwartz said. "It's like the cover has been ripped off this man. Whatever myth there was, as you said earlier, that he was a self-made man, or that he was even a legitimate businessman, is gone forever."
Trump declined to comment for The New York Times story, reported, but a Trump lawyer blasted report.
Charles Harder called the fraud and tax evasion allegations "100 percent false, and highly defamatory."
"The facts upon which The Times bases its false allegations are extremely inaccurate," Mr Harder said, according to The New York Times.
Mr Schwartz has long tried to offer interpretations of Mr Trump's mind and he said that he guessed that the report would enrage Mr Trump more than "virtually anything that ever happened to him."
"This is a man who invented himself. That's his claim to fame," Mr Schwartz said. "He literally invented it from whole cloth. There's nothing about him that is real. Now we really see that. And it's extraordinary."
World news in pictures

Show all 50
The New York Times report was based on interviews and more than 100,000 pages of documents acquired by the newspaper that describe "the inner workings and immense profitability" of Fred Trump's real estate business, as well as tens of thousands of pages confidential records.
"What emerges from this body of evidence is a financial biography of the 45th president fundamentally at odds with the story Mr. Trump has sold in his books, his TV shows and his political life," the report says.
The New York Times reported that it found that Fred and his wife Mary Trump gave more than $1bn (£770m) in wealth to their children, but paid only $52.2m (£42.2m) - 5 percent - tax instead of the $550m (£423) potentially required under the tax rate for gifts and inheritance.
In a statement, White House spokeswoman Sarah Huckabee Sanders called the newspaper's story a "misleading attack."
"Many decades ago the IRS reviewed and signed off on these transactions," she claimed, complaining that "The New York Times can rarely find anything positive about the President and his tremendous record of success to report."
The Washington Times
Register for free to continue reading
Registration is a free and easy way to support our truly independent journalism
By registering, you will also enjoy limited access to Premium articles, exclusive newsletters, commenting, and virtual events with our leading journalists
Already have an account? sign in
Register for free to continue reading
Registration is a free and easy way to support our truly independent journalism
By registering, you will also enjoy limited access to Premium articles, exclusive newsletters, commenting, and virtual events with our leading journalists
Already have an account? sign in
Join our new commenting forum
Join thought-provoking conversations, follow other Independent readers and see their replies