Trump trade war could cost Alabama car industry 20,000 jobs, warns union
US president has threatened to impose 25 per cent auto tariffs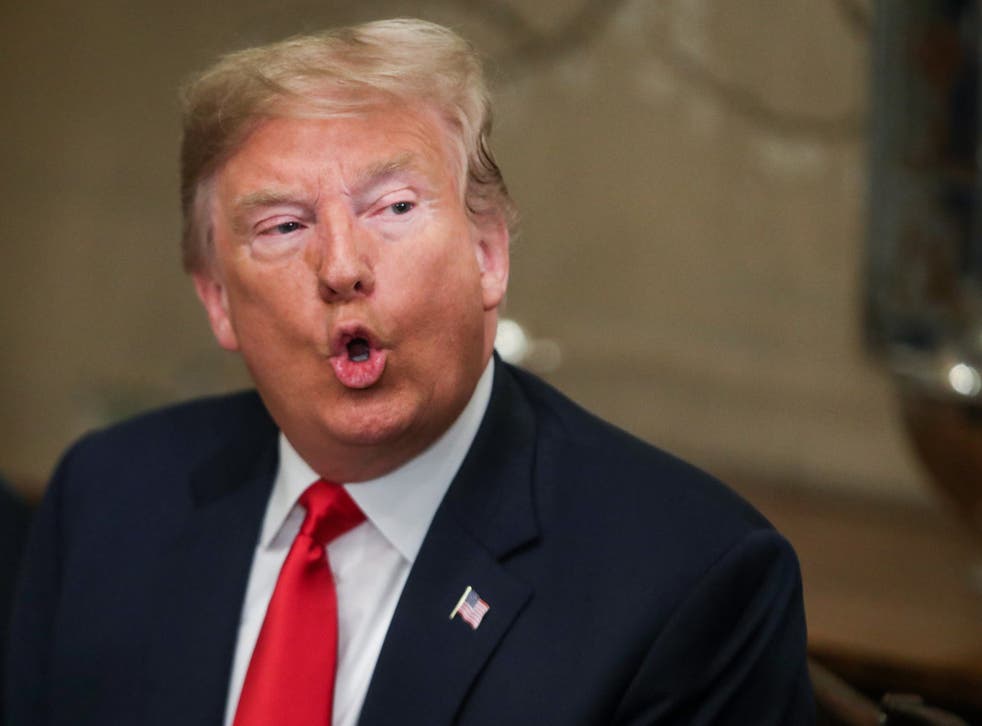 Touted US auto tariffs could cost tens of thousands of American jobs, Hyundai Motor Company's labour union has warned, echoing concerns of the global auto industry as spiralling trade conflicts between the US and other major economies heat up.
The labour union at South Korea's largest auto company said in a statement that if President Donald Trump goes ahead with imposing 25 per cent auto tariffs, it will hurt Hyundai's US sales and jeopardise some 20,000 jobs at the firm's factory in Alabama.
The labour union, which has 51,000 members in South Korea, said its contracts with Hyundai Motor, mandate Hyundai to shut down overseas factories first before closing its plants in South Korea in the event that restructuring becomes inevitable.
"If South Korean car exports to the US get blocked and hurt sales, the US factory in Alabama that went into operation in May 2005 could be the first one to be shut down, putting some 20,000 American workers at risk of layoffs," the statement said. The union said it expects South Korea to win an exemption from auto tariffs.
The union also said that South Korean carmakers were already penalised during the renegotiations of the bilateral trade agreement. Seoul and Washington agreed to postpone the removal of tariffs on Korean pickup trucks by another 20 years, a measure that the auto industry was unhappy with but won South Korea an exemption from US steel tariffs.
Hyundai Motor is the world's fifth-largest automaker along with Kia Motors.
World news in pictures

Show all 50
At Mr Trump's behest, the US Department of Commerce is investigating whether car imports pose a threat to "national security".
While some believe the threat of auto tariffs is a negotiating ploy, there are also concerns that the Trump administration could deliver on the threats as it has done with China.
The move has already met pushback. The Association of Global Automakers, a coalition representing major global carmakers including Toyota Motor Corp., Volkswagen AG, BMW AG and Hyundai Motor Co., warned last month that high tariffs on imported vehicles and auto components could slash hundreds of thousands of jobs in the US car sector and dramatically raise vehicle prices for consumers.
Experts at US car think tank also said car sales could fall and jobs could be lost. The European Union had earlier warned auto tariffs could lead to global retaliation.
Earlier this week, Washington threatened to impose 10 per cent tariffs on another $200bn (£151bn) worth of Chinese imports, which was immediately met by Beijing's pledge to take "firm and forceful measures" to retaliate.
Those moves come on the heels of Washington imposing additional 25 per cent duties on $34bn (£25.1bn) of Chinese goods starting Friday, to which Beijing responded by increasing its own taxes on the same amount of American imports.
AP
Register for free to continue reading
Registration is a free and easy way to support our truly independent journalism
By registering, you will also enjoy limited access to Premium articles, exclusive newsletters, commenting, and virtual events with our leading journalists
Already have an account? sign in
Register for free to continue reading
Registration is a free and easy way to support our truly independent journalism
By registering, you will also enjoy limited access to Premium articles, exclusive newsletters, commenting, and virtual events with our leading journalists
Already have an account? sign in
Join our new commenting forum
Join thought-provoking conversations, follow other Independent readers and see their replies