Trump administration reverses Obama-era prison rules to protect transgender inmates
Biological sex only will determine where such prisoners are housed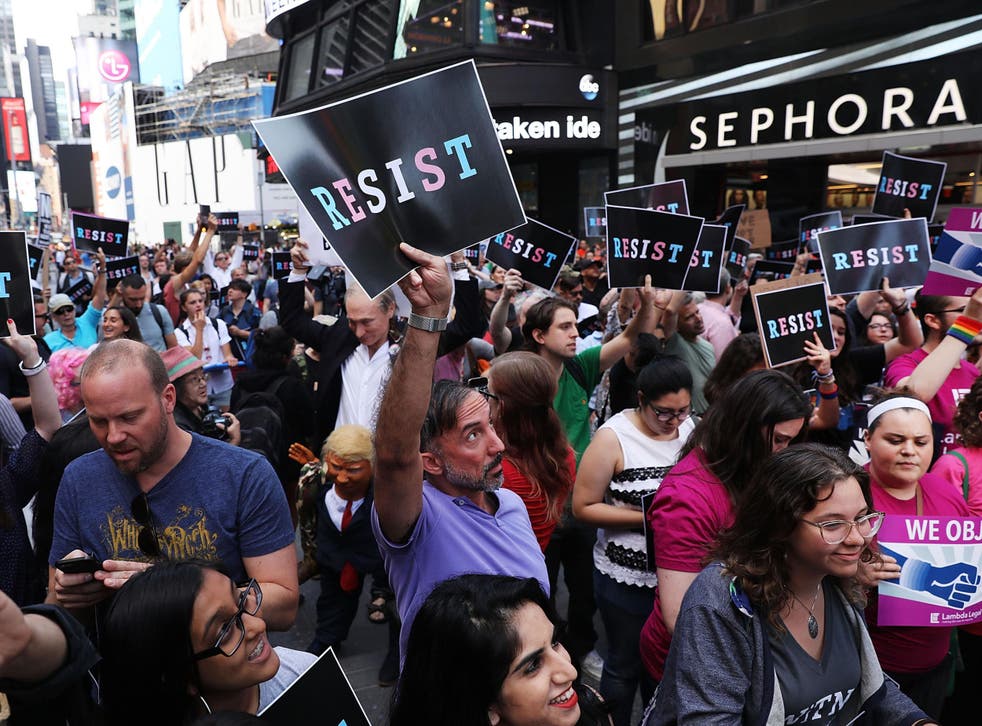 The Trump administration is reversing Barack Obama-era measures aimed at protecting transgender jail inmates, after four women prisoners challenged the policies in court.
The Bureau of Prisons has rolled back rules that allowed transgender inmates to use facilities that match their gender identity, including cell blocks and bathrooms.
Now, an inmate's biological sex will be used to determine where such prisoners are housed, instead of the gender with which they identify, according to the new guidelines.
As president, Mr Obama introduced the changes to try to help prevent transgender prisoners from being harassed, assaulted and abused. They took effect just two days before Donald Trump's inauguration in January last year.
The updated Transgender Offender Manual, posted to the Bureau of Prisons website yesterday, now says: "The designation to a facility of the inmate's identified gender would be appropriate only in rare cases."
The policy says a transgender inmate's safety should be considered, but officials must also "consider whether placement would threaten the management and security of the institution and/or pose a risk to other inmates in the institution".
Guidance on "hormone and medical treatment" has had the word "necessary" inserted before "medical".
World news in pictures

Show all 50
The move, criticised by transgender-rights campaigners, comes after four women held at a Texas detention centre filed a lawsuit arguing that the Obama-era guidelines would put them at greater risk of rape if they had to share facilities with transgender women.
Last month, a transgender inmate in Colorado said she was raped at a men's prison hours after a judge threw out her request to prevent officers keeping her in a disciplinary unit.
Transgender activists are already fighting the president over his plan to ban most transgender troops from serving in the military.
Nancy Ayers, a spokeswoman for the agency, told BuzzFeed News that the new policy took into account the needs of all federal prisoners "and articulates the balance of safety needs of transgender inmates as well as other inmates".
Register for free to continue reading
Registration is a free and easy way to support our truly independent journalism
By registering, you will also enjoy limited access to Premium articles, exclusive newsletters, commenting, and virtual events with our leading journalists
Already have an account? sign in
Register for free to continue reading
Registration is a free and easy way to support our truly independent journalism
By registering, you will also enjoy limited access to Premium articles, exclusive newsletters, commenting, and virtual events with our leading journalists
Already have an account? sign in
Join our new commenting forum
Join thought-provoking conversations, follow other Independent readers and see their replies