Trump's US state department has not spent a cent of $120m allocated to counter Russian meddling, report claims
'This is a scandal,' says President Obama's ethics czar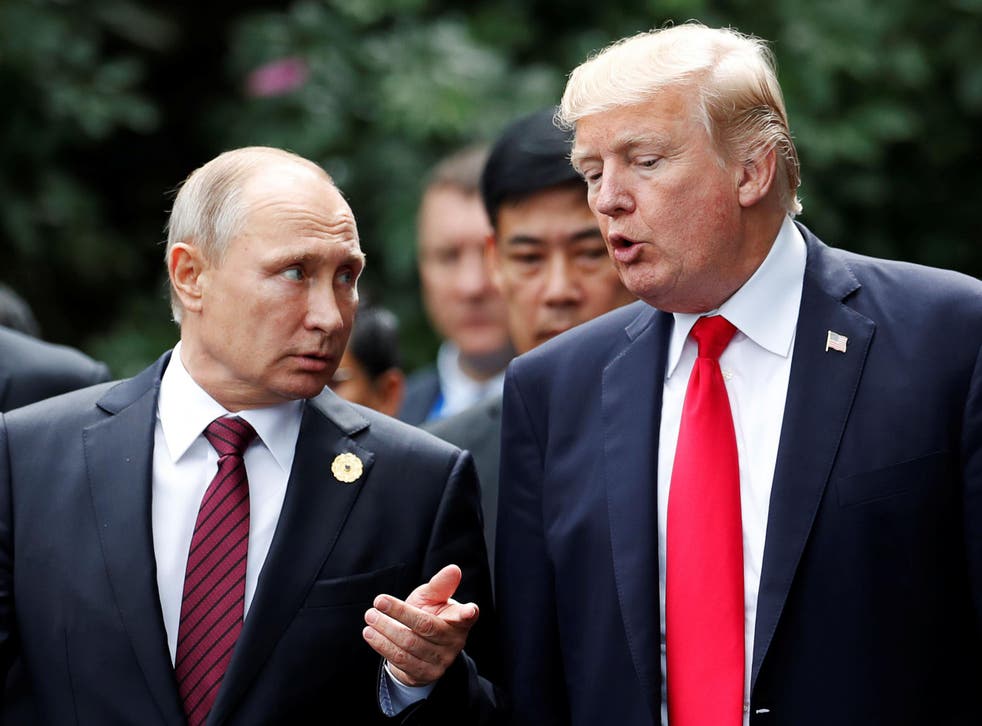 The US State Department has yet to spend any of the $120m allocated to counter election meddling by foreign powers since late 2016, according to a report by the New York Times.
Norm Eisen, White House ethics czar under Mr Obama, called the situation "a scandal".
"It is inexcusable," he wrote on Twitter, "like leaving the guardhouses at our (cyber) borders unguarded."
In late 2016, Congress directed the Pentagon to send $60m to the State Department to counter anti-democratic propaganda by China and Russia, with a further $60 million made available in the last few months, according to the report.
But none of it has yet reached the State Department, the NYT alleges, citing department officials who say they expect to receive the first instalment ($40m) in April.
As a result of the lack of funds and a hiring freeze at the State Department, none of the 23 analysts at the Global Engagement Center – tasked with countering disinformation from Moscow – speaks Russian and the necessary computer experts are lacking, the paper says.
The revelation comes just a few days after former Secretary of State Hillary Clinton warned that the Russians will try to manipulate US elections in the future.
"I say this as a former Secretary of State and as an American: the Russians are still coming," Ms Clinton said. "Our intelligence professionals are imploring Trump to act. Will he continue to ignore and surrender, or protect our country?"
Ms Clinton was speaking in response to National Security Agency director Michael S Rogers, who admitted that the US is "not doing enough" to prevent Russian attacks on American electoral systems.
"If we don't change the dynamic here, this is going continue," he said.
While Secretary of State Rex Tillerson has acknowledged Russian interference in the 2016 presidential election is a "serious issue" and "fairly well-established", he has also voiced scepticism that anything can be done to counter future threats from the country.
"If it's their intention to interfere, they're going to find ways to do that," Mr Tillerson said in an interview with Fox News last month.
World news in pictures

Show all 50
Donald Trump has also shown little interest in countering any Russian threat, repeatedly claiming that Moscow did not interfere in the election.
Under pressure from Republicans and Democrats, he signed a bill last summer punishing Russia for election meddling and making it harder for him to ease sanctions on Vladimir Putin's government.
He criticised the legislation as "seriously flawed" however and has since missed a deadline to impose additional sanctions.
Join our new commenting forum
Join thought-provoking conversations, follow other Independent readers and see their replies