White House says it will keep visitor logs secret, reversing transparency policy introduced by Barack Obama
Trump administration cites 'grave national security risks and privacy concerns'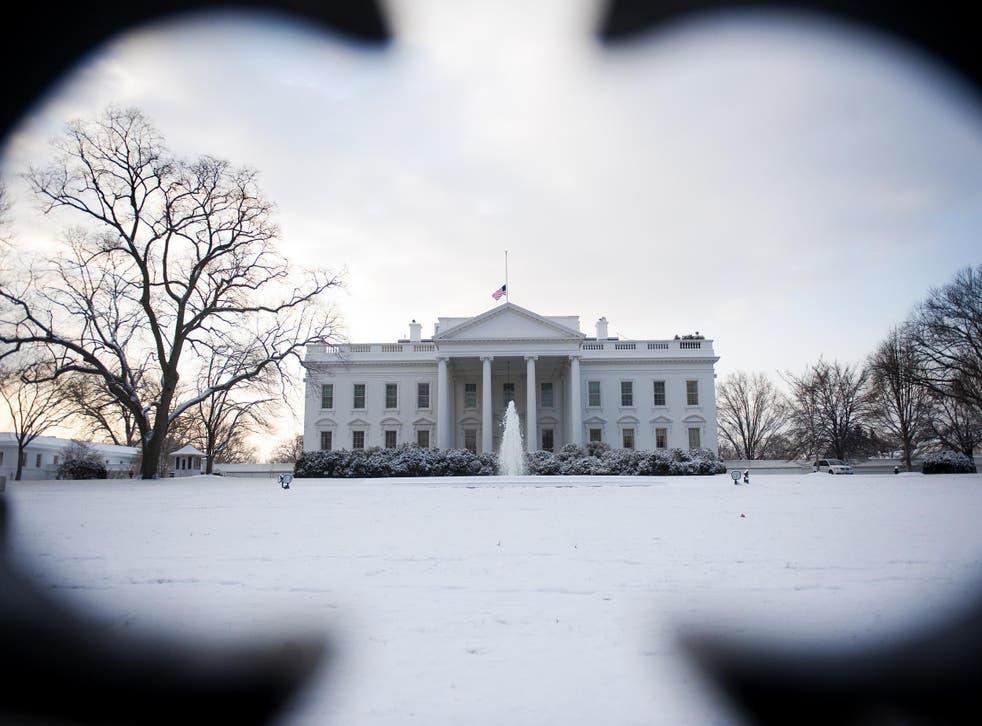 The Trump administration has announced they will not release White House visitor logs, reversing a policy set by former President Barack Obama in 2009.
The visitor logs, which are maintained by the Secret Service, are a record of everyone who enters the White House. Watchdog groups claim publication of the logs are crucial to government transparency.
On Friday however, White House Communications Director Mike Dubke announced that the White House would not publish the records, citing to "grave national security risks and privacy concerns."
The Washington DC Court of Appeals exempted the White House logs from Freedom of Information Act (FOIA) requests in 2012. A watchdog group sued the Obama White House for full release of the logs, but the court ruled they were "presidential records," and thus not subject to the disclosure law.
"Congress made clear that it did not want documents like the appointment calendars of the President and his close advisers to be subject to disclosure," Merrick Garland, chief judge of the US Court of Appeals for the District of Columbia Circuit, wrote at the time.
The Obama White House still elected to publish some 6 million records online, marking a departure from the Bush administration's more secretive policy. They were occasionally criticised for circumventing the policy, however; staging sensitive meetings at nearby coffee shops and categorising meetings with celebrities and top donors as "personal events."
Mr Trump echoed this criticism at the time, tweeting: "Why is @BarackObama spending millions to try and hide his records? He is the least transparent President ever — and he ran on transparency."
Now, however, the President seems to have changed his tune. Officials from Mr Trump's White House tell Time that the logs "create more of a façade of transparency rather than complete transparency." Open.gov, the Obama-era site that published the logs, has gone dark since Mr Trump took office.
The Citizens for Responsibility and Ethics in Washington (CREW) filed a federal lawsuit against the Department of Homeland Security for failing to release the records on April 10. The group claims the records are crucial to public knowledge, but experts expect a similar outcome to the 2012 suit.
The logs will be available for request by public, press and scholars five years after Mr Trump leaves office. Logs for the Office of Management and Budget, the Council on Environmental Quality, the Office of the United States Trade Representative, the Office of Science and Technology Policy, and the Office of National Drug Control Policy are still available via FOIA request.
Register for free to continue reading
Registration is a free and easy way to support our truly independent journalism
By registering, you will also enjoy limited access to Premium articles, exclusive newsletters, commenting, and virtual events with our leading journalists
Already have an account? sign in
Register for free to continue reading
Registration is a free and easy way to support our truly independent journalism
By registering, you will also enjoy limited access to Premium articles, exclusive newsletters, commenting, and virtual events with our leading journalists
Already have an account? sign in
Join our new commenting forum
Join thought-provoking conversations, follow other Independent readers and see their replies