Turpin children must be allowed to see parents in prison if they are to start new lives, says kidnap survivor
'The children will need closure in order to move forward,' says Natascha Kampusch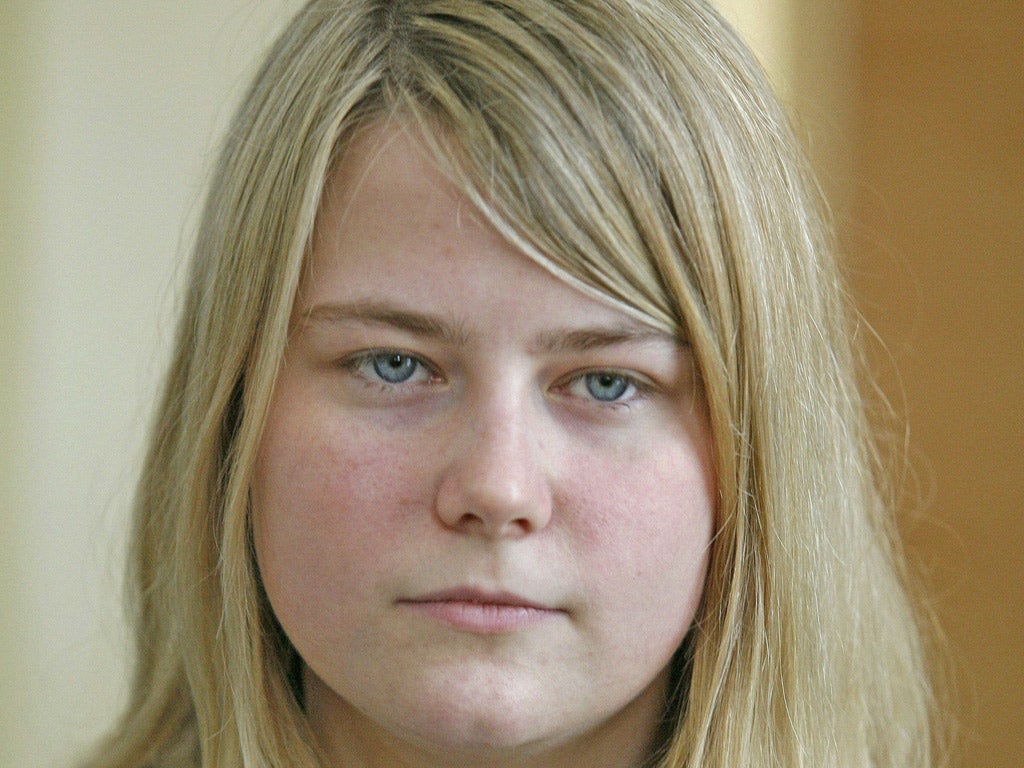 A woman who was kidnapped and locked in a cellar for eight years, has said that the 13 Turpin children must be allowed to see the parents who allegedly kept them captive.
Natascha Kampusch said the children who have not been named, will need to find a way to either forgive David and Louise Turpin "or leave them behind."
"It will help them begin a process where they can cope with the whole situation and get more stable," she told The Daily Telegraph
CCTV shows moment Turpin family children are rescued from 'house of horrors'
Ms Kampusch was 10-years-old when she was kidnapped from her home in the Austrian capital Vienna and taken to the nearby town of Strasshof an der Nordbahn by Wolfgang Priklopil.
There he kept her in a secret cellar, forcing her to cook and clean for him, while physically abusing and starving her.
Taking advantage of an increasing amount of freedom he granted her, Ms Kampusch escaped in 2006, aged 18.
Unlike the Turpin children, she was not given a chance to confront her kidnapper because Priklopil killed himself by jumping in front of a train after finding out that police were after him.
The survivor, who has written two books about her captivity and her struggle to find her place in the world after it ended, said that meeting their parents would allow them to gain some form of "closure".
Turpin family: 13 siblings who were held captive by their parents
Show all 15
Charged with multiple counts of torture, false imprisonment and other crimes, David and Louise Turpin were barred from from contacting their children, whose ages range between two and 29, last week.
David Turpin, 56, has also been charged with one count of a lewd act on a child by force. If convicted, he and his wife Louise, 49, face up to 94 years to life in prison.
The pair, who deny the charges are being held on bail of $12m (£8.6m) each and are due back in court on 23 February.
The couple, aged 56 and 49, were arrested at their home in Perris, California, earlier this month when their 17-year-old daughter escaped from a window and called the police.
No matter what the verdict on their behavious, Ms Kampusch said: "The children will need closure in order to move forward, so yes, they need the opportunity to see their parents, even if it is just to say, 'I hate you, you are a monster.'"
Sticking together as a family would be vital for the siblings starting a new life," she said.
"The world will be a confusing and difficult place for them," she said. "For me, it was hard. Austria is a small country and I stayed because my family was here. America is huge and everyone speaks the same language, so it should be easier for them to move somewhere new and start a new life.
"They have each other and can go through this burden together. They have more possibilities to protect themselves. I had to face things on my own."
Join our commenting forum
Join thought-provoking conversations, follow other Independent readers and see their replies