Twitter to crack down on sexual harassment and tweets that glorify violence
'We're still not doing enough' to prevent abuse, Twitter CEO says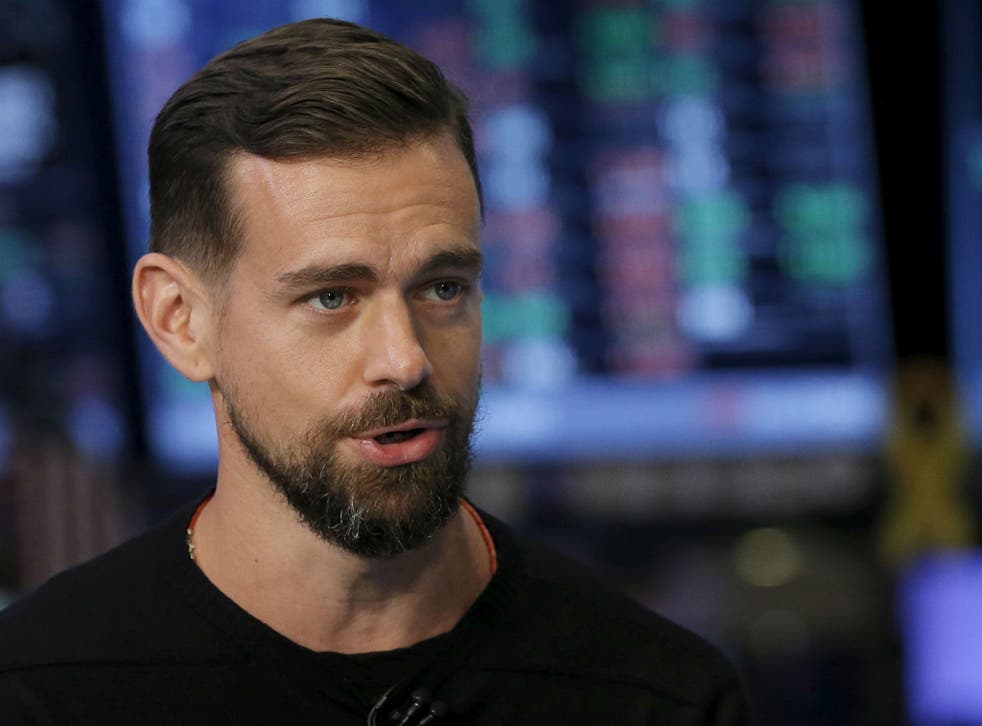 Upskirt images and messages glorifying violence are among the types of content Twitter is moving to crack down on with a harder set of rules on banned speech.
The social media company has released a new set of guidelines dictating what types of content or accounts it will suspend. CEO Jack Dorsey previewed the forthcoming rules last week by ruing that "we see voices being silenced on Twitter every day" and vowing to take a "more aggressive stance".
"Today we saw voices silencing themselves and voices speaking out because we're *still* not doing enough", Mr Dorsey wrote on Friday, an apparent reference to a mass boycott of Twitter after the site temporarily suspended the account of an actress, Rose McGowan, who has publicly alleged that producer Harvey Weinstein sexually assaulted her. Dozens of women have come forward to accuse Mr Weinstein of harassment and assault. Mr Weinstein has denied that any sexual relations were non-consensual, and his legal team have called other allegations "false".
Critics have long assailed Twitter for its lax approach to some content, saying it doesn't do enough to suppress sexual harassment and hate speech. The new rules take aim at both, saying the result will be more abusive content getting removed.
An email to members of a Trust and Safety Council laying out the new approach was first reported by Wired, whose story Mr Dorsey referenced in a tweet.
People who post non-consensual nude images - both those who initially tweet such images and those who share them with the intent of harassing victims - will be permanently booted from the platform, whereas before first-time offenders faced temporary suspension. Twitter is broadening its definition of "non-consensual nudity" to encompass upskirt imagery, hidden camera content and "creep shots", according to the email.
11 useful Twitter features you might not know about

Show all 11
On the topic of "unwanted sexual advances", the email is more vague. The site said it would continue to act "when we receive a report from someone directly involved in the conversation", though it pledged to roll out improved reporting tools.
Some users criticised that strategy for suffering from the same shortcomings they say plague Twitter's current approach to abuse - the fact the self-reporting system is deemed ineffective by some.
Hate speech has become an unavoidable topic for dominant social media hubs like Twitter and Facebook in the months since a neo-Nazi protest in Charlottesville spiraled into bloodshed, with Silicon Valley at large under heightened pressure to stifle the spread of hateful creeds.
Twitter said it would begin treating hate symbols as "sensitive media", though the exact implications were yet to be determined, and would "take enforcement action against organizations that use/have historically used violence as a means to advance their cause".
It also said it would expand its prohibition on violent speech from direct threats, which are already banned, to messages that condone or glorify violence.
Register for free to continue reading
Registration is a free and easy way to support our truly independent journalism
By registering, you will also enjoy limited access to Premium articles, exclusive newsletters, commenting, and virtual events with our leading journalists
Already have an account? sign in
Register for free to continue reading
Registration is a free and easy way to support our truly independent journalism
By registering, you will also enjoy limited access to Premium articles, exclusive newsletters, commenting, and virtual events with our leading journalists
Already have an account? sign in
Join our new commenting forum
Join thought-provoking conversations, follow other Independent readers and see their replies