Man who warned Twitter he might kill his roommate is arrested two days later for murder
Zachary Penton, 21, called police on Sunday to say he had shot his roommate after an altercation at the home they shared in Gilbert, Arizona
Tim Walker
US Correspondent
Monday 22 August 2016 19:58 Comments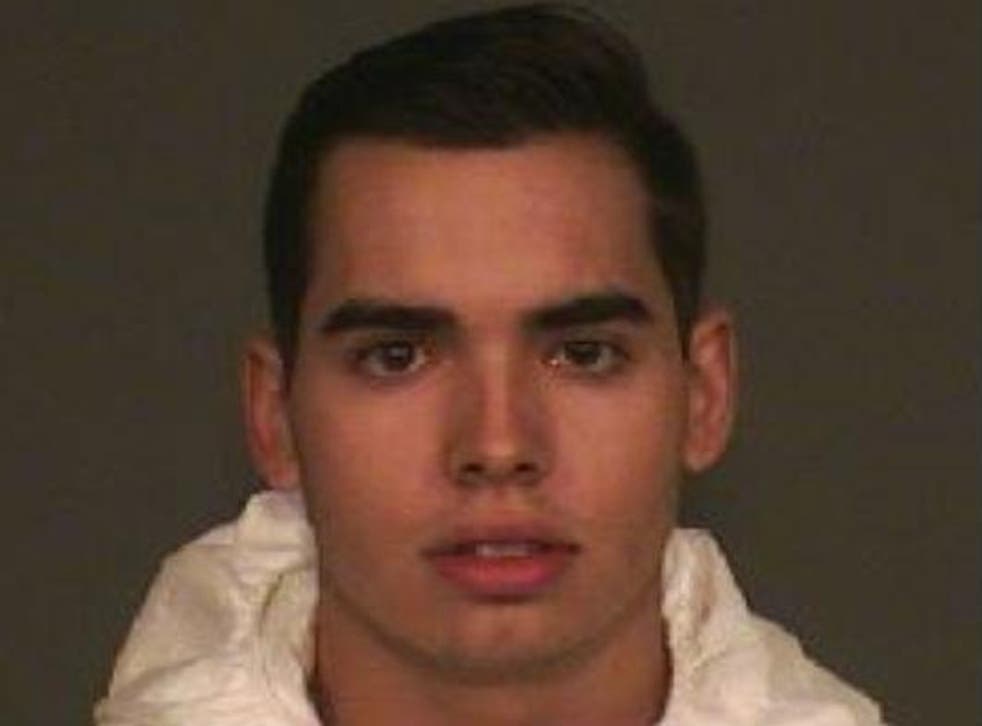 An Arizona man who tweeted about killing his roommate was arrested two days later, after allegedly murdering the other man. Police said 21-year-old Zachary Penton called them on Sunday to say he had shot his roommate after an altercation at the home they shared in Gilbert, a Phoenix suburb.
Penton was taken into custody and booked on murder charges at Maricopa County Jail. The victim, 41-year-old Daniel Garofalo, was pronounced dead at the scene. Officers also recovered the handgun thought to have been used in the shooting. With the investigation ongoing, attention has focused on a Twitter account apparently attributed to Mr Penton.
On Friday, the 21-year-old wrote that he might "viciously murder" his roommates unless he moved out of the home. In a separate post, he suggested that at least two of the people he lived with had got into a drunken brawl after one of them was stung by a bee.
Police told ABC15 they were "looking into the possibility" that the Twitter account did indeed belong to Mr Penton.
Register for free to continue reading
Registration is a free and easy way to support our truly independent journalism
By registering, you will also enjoy limited access to Premium articles, exclusive newsletters, commenting, and virtual events with our leading journalists
Already have an account? sign in
Join our new commenting forum
Join thought-provoking conversations, follow other Independent readers and see their replies