Two convicted murderers make Shawshank Redemption-style escape from New York prison
State governor, Andrew Cuomo, described the breakout as 'truly extraordinary'
Richard Osley
Wednesday 10 June 2015 08:10 Comments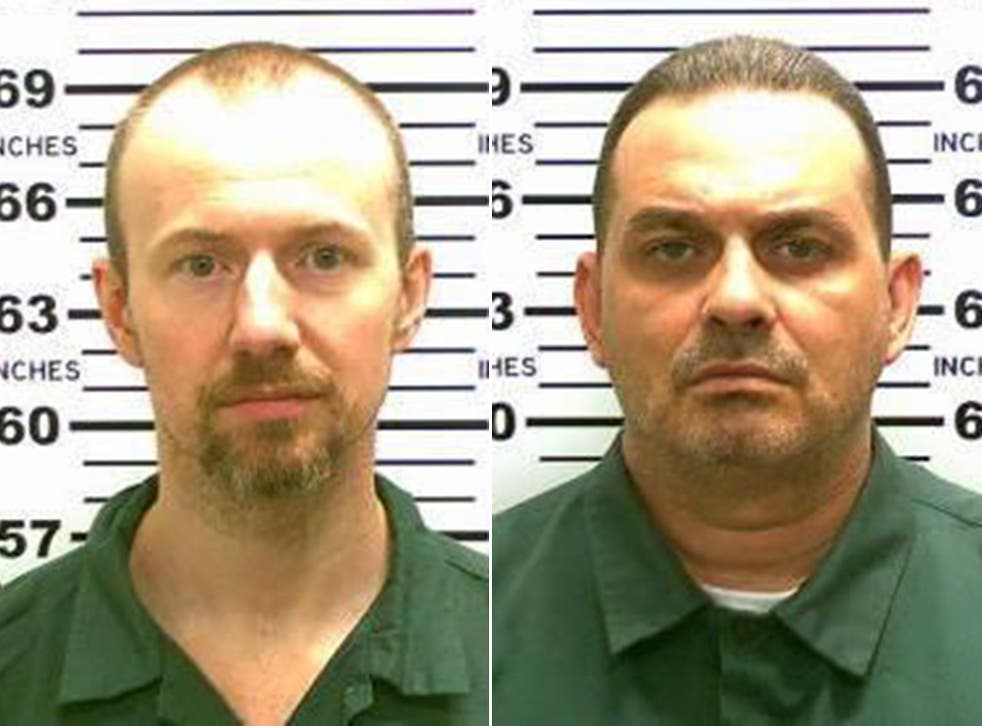 Two convicted murderers have fled a maximum security prison in New York state after a Shawshank Redemption-style escape which saw them cut a hole through a wall and crawling out through sewer tunnels.
The breakout at the Clinton Correctional Facility – described "truly extraordinary" by New York governor Andrew Cuomo - saw the two men from neighbouring cells eventually reach the outside world early on Saturday through a manhole in the street.
The pair left a note on a pipe that read: "Have a nice day".
Prison chiefs at the jail in Dannemora, close to the border with Canada, are investigating how they managed to acquire power tools to assist them cut through the walls.
It is the first escape in the prison's 150 year history. Both of the escapees are considered dangerous, police leading a double manhunt this evening said.
The prisoners, identified as Richard Matt, 48, and David Sweat, 34, stuffed their beds with belongings to fool guards into thinking they were asleep.
Governor Cuomo said: "You look at the precision of the operation. It was truly extraordinary. These are not people to be trifled with."
The prison is known as 'Little Siberia' due to its cold climate location 320 miles north of New York City. Around 200 officers are involved in the search, alongside search dogs and circling helicopters.
Matt was serving a 25 year jail sentence for kidnapping a man and beating him to death, while Sweat had been told he would stay in prison for life, without the prospect of parole, for the murder of a sheriff's deputy in Broome County.
Register for free to continue reading
Registration is a free and easy way to support our truly independent journalism
By registering, you will also enjoy limited access to Premium articles, exclusive newsletters, commenting, and virtual events with our leading journalists
Already have an account? sign in
Join our new commenting forum
Join thought-provoking conversations, follow other Independent readers and see their replies