Two US 'diplomats' shot at Venezuelan strip club may have fired at each other
Staff describe seeing the pair fighting outside the Antonella club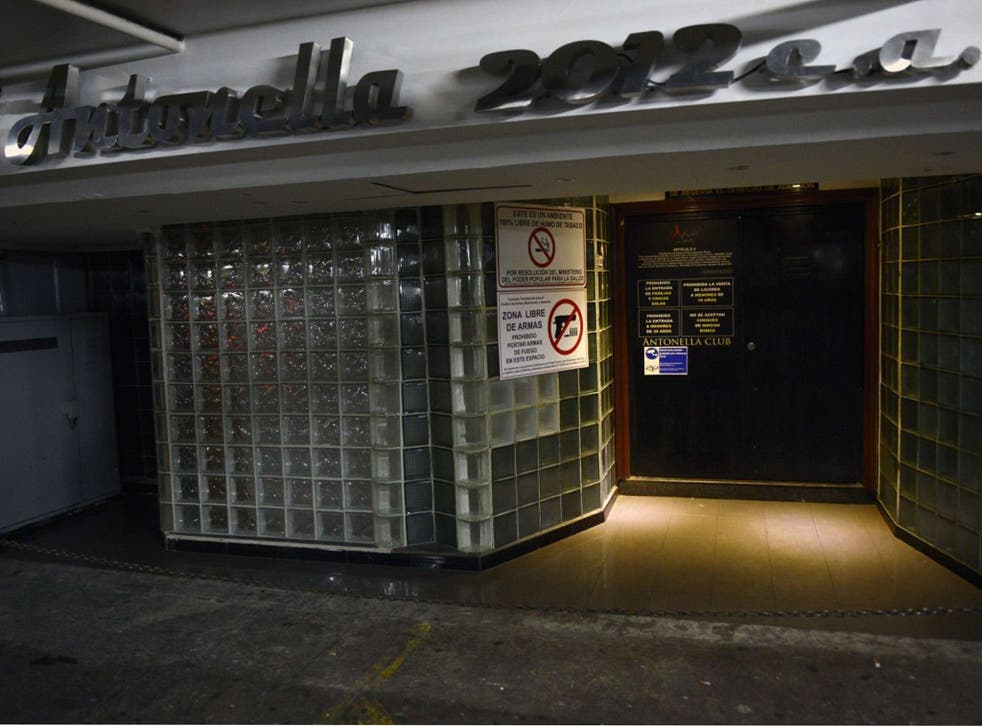 Two US diplomats wounded in a shooting at a strip club in Caracas may have fired at each other, according to an employee at the club.
Deisy Ron, who oversees performers at the Antonella club, told The Times, that the men, identified as military attachés assigned to the US Embassy in the capital, had been seen arguing and hitting each other outside the club in the early hours of Tuesday morning/
She said that, although she wasn't working on the night of the shooting, those who were saw the two fighting.
She told The Times: "One of them pulled out a gun and shot the other in the stomach and the leg."
She said she did not know how the second man was wounded, though neither Americans are thought to have life-threatening injuries.
Venezuelan police had earlier said that the two men had been attacked at 4am outside the club, which sits in a wealthy area of downtown Caracas that is off-limits to embassy staff.
It still remains unclear how the men were able to enter the club with guns as the venue has metal detectors at its entrance and features 'gun free zone' signs outside.
The US State Department confirmed that the men were injured in the incident and that, although they worked at the embassy, neither were employees.
Register for free to continue reading
Registration is a free and easy way to support our truly independent journalism
By registering, you will also enjoy limited access to Premium articles, exclusive newsletters, commenting, and virtual events with our leading journalists
Already have an account? sign in
Register for free to continue reading
Registration is a free and easy way to support our truly independent journalism
By registering, you will also enjoy limited access to Premium articles, exclusive newsletters, commenting, and virtual events with our leading journalists
Already have an account? sign in
Join our new commenting forum
Join thought-provoking conversations, follow other Independent readers and see their replies