US shark attacks: Two US teenagers lose limbs in attacks occurring within hours of each other on same North Carolina beach
A 14-year-old girl lost part of her arm and could lose a leg in the attack, while a 16-year-old boy lost an arm when he was bitten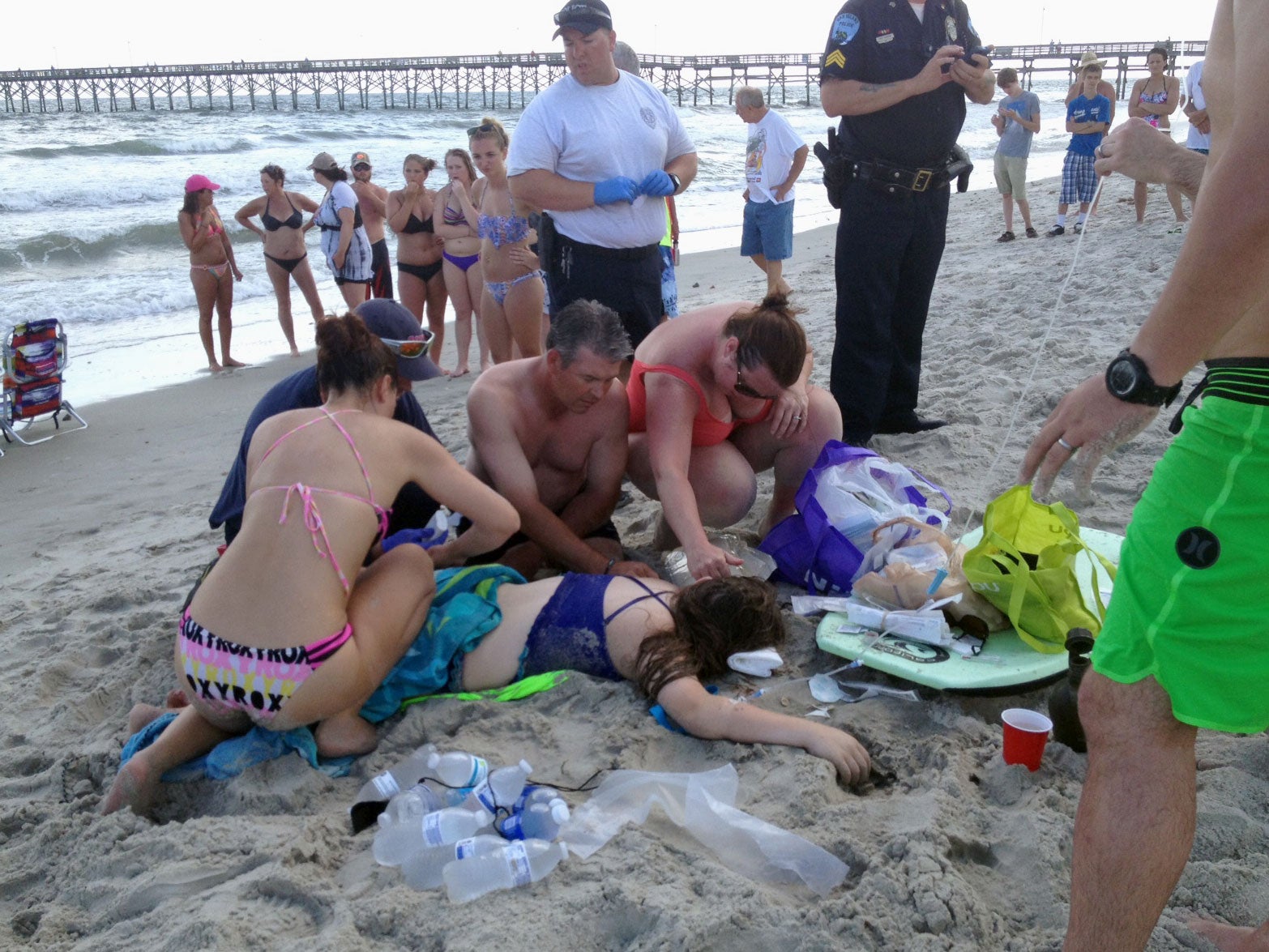 Two US teenagers have been severely injured in two separate shark attacks that happened within hours of each other off the same North Carolina stretch of coast on Sunday.
A 14-year-old girl was attacked shortly after 4pm local time in the coastal waters of Oak Island. Her screams alerted a man swimming nearby, who came to her aid, but she had suffered severe wounds to her left arm and leg.
Around 90 minutes later a 16-year-old boy was attacked by a shark on the same stretch of beach, around two miles east of where the girl had been found. He also lost an arm.
A helicopter was launched to search for the shark while sheriff's deputies were deployed to the beach, warning people to get out of the water.
Mayor Betty Wallace told Reuters News Agency the 14-year-old girl was flown by helicopter to a hospital about 30 miles north of the beach in Wilmington, but that she ended up losing part of her arm and could still lose her leg.
The Mayor said that authorities had still been attending to the girl when the 16-year-old boy was attacked, and that he lost his left arm.
Mayor Wallace said she had no details about the circumstances of either attack, and did not know how far from shore either teenager had been, or what they had been doing in the water.
She said town officials would meet on Monday morning to decide whether to officially close the beach to the public.
Oak Island is a small resort town with a population of around 7,000. The Mayor said "the weather was beautiful" on Sunday and that the beach had been crowded in the lead up to the 4 July holiday, when thousands of visitors descend on the town, taking the population up to 40,000 for Independence Day.
Additional reporting by Reuters News Agency
Join our commenting forum
Join thought-provoking conversations, follow other Independent readers and see their replies