Uber and Lyft to leave Austin after failed campaign to reduce background checks
The companies reportedly spend $9m encouraging voters to say 'yes' to Proposition 1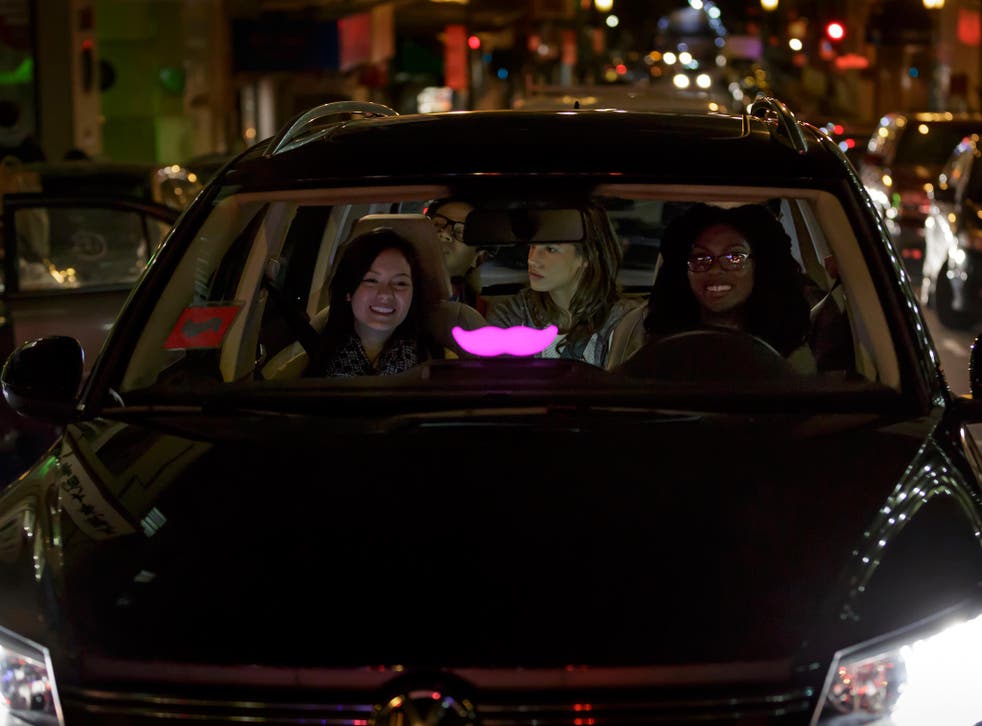 Uber and Lyft say they will suspend operations in Austin, Texas, after voters rejected a ballot measure that would ease background checks for the ridesharing companies' drivers.
Proposition 1 failed by a 56 to 44 per cent margin, the Austin Chronicle reported. The measure would have repealed a referendum passed by city legislators in December 2015 that required fingerprint-based background checks for all drivers - similar to those required for taxi and limo drivers in the city.
Backed by the PAC Ridesharing Works for Austin, Uber and Lyft reportedly injected an unprecedented $9m (£6.2m) into a wide scale campaign to encourage voters to say yes to Prop 1 - and they threatened to leave the city should the measure fail. Lyft has announced that operations are "pausing" beginning 5 am on Monday, 9 May.
"Disappointment does not begin to describe how we feel about shutting down operations in Austin," said Uber general manager Chris Nakutis in a statement to the Chronicle. "We hope the City Council will reconsider their ordinance so we can work together to make the streets of Austin a safer place for everyone."
Lyft told Buzzfeed News that while the company wants to stay in Austin, "the rules passed by the City Council don't allow true ridesharing to operate." They added that they are "[taking] a stand for a long-term path forward that lets ridesharing continue to grow across the country."
Former Austin mayor Lee Leffingwell, who campaigned in support of Prop 1, expressed stronger disappointment in Saturday's results.
"Unfortunately thousands of people who drive with ridesharing companies to earn much needed income will now have to find another way to make ends meet," he wrote.
"Thousands more of our citizens and visitors from around the world will soon have one less option to get around town safely."
Mr Leffingwell added that the ballot language was "intentionally confusing".
Current Austin mayor Steve Adler celebrated the voters' decision, and said Uber and Lyft are still welcome in the Texas capital.
"The people have spoken clearly tonight. Uber and Lyft are welcome to stay, and I invite them to the table regardless," he wrote. "Austin is an innovative, creative city. Right now, we're going to need to be at our most innovative now."
Laura Morrison, a former City Council member and spokesperson for the anti-Prop 1 PAC Our City, Our Safety, Our Choice, told the Texas Tribune that Ridesharing Works for Austin's campaign tactics did not resonate with Austin voters, nor did they encourage policymakers more open to negotiations.
"I think that an attitude of 'my way or the highway' is just not really effective and does not appeal to the people of Austin," she said. "I don't know that there's much appetite on the council - now that Uber and Lyft made it a win, lose proposition - to start negotiating."
Efforts by the ridesharing companies have sparked some controversy in Austin. Uber is at the center of a class-action lawsuit filed in a federal court over an alleged "robo-texting" campaign urging Austinites to vote for Prop 1.
Under the Telephone Consumer Protection Act, it is illegal for individuals or companies to call or send text messages using an "artificial or prerecorded voice" to mobile phones without the express consent of the recipient.
According to the lawsuit, filed 4 May, Uber allegedly sent "thousands of unwanted [robo-texts] to the cellphones of thousands" as part of their political campaign.
Uber is currently operating solo in Houston, where the company has reportedly has threatened to leave over fingerprint requirements. Lyft left the city after the law took effect in November 2014.
Both Uber and Lyft still operate in Atlanta and New York City despite regulations requiring fingerprints.
Register for free to continue reading
Registration is a free and easy way to support our truly independent journalism
By registering, you will also enjoy limited access to Premium articles, exclusive newsletters, commenting, and virtual events with our leading journalists
Already have an account? sign in
Register for free to continue reading
Registration is a free and easy way to support our truly independent journalism
By registering, you will also enjoy limited access to Premium articles, exclusive newsletters, commenting, and virtual events with our leading journalists
Already have an account? sign in
Join our new commenting forum
Join thought-provoking conversations, follow other Independent readers and see their replies