UC Berkeley protests: Milo Yiannopoulos planned to 'publicy name undocumented students' in cancelled talk
Breitbart editor says reports are a 'total fabrication'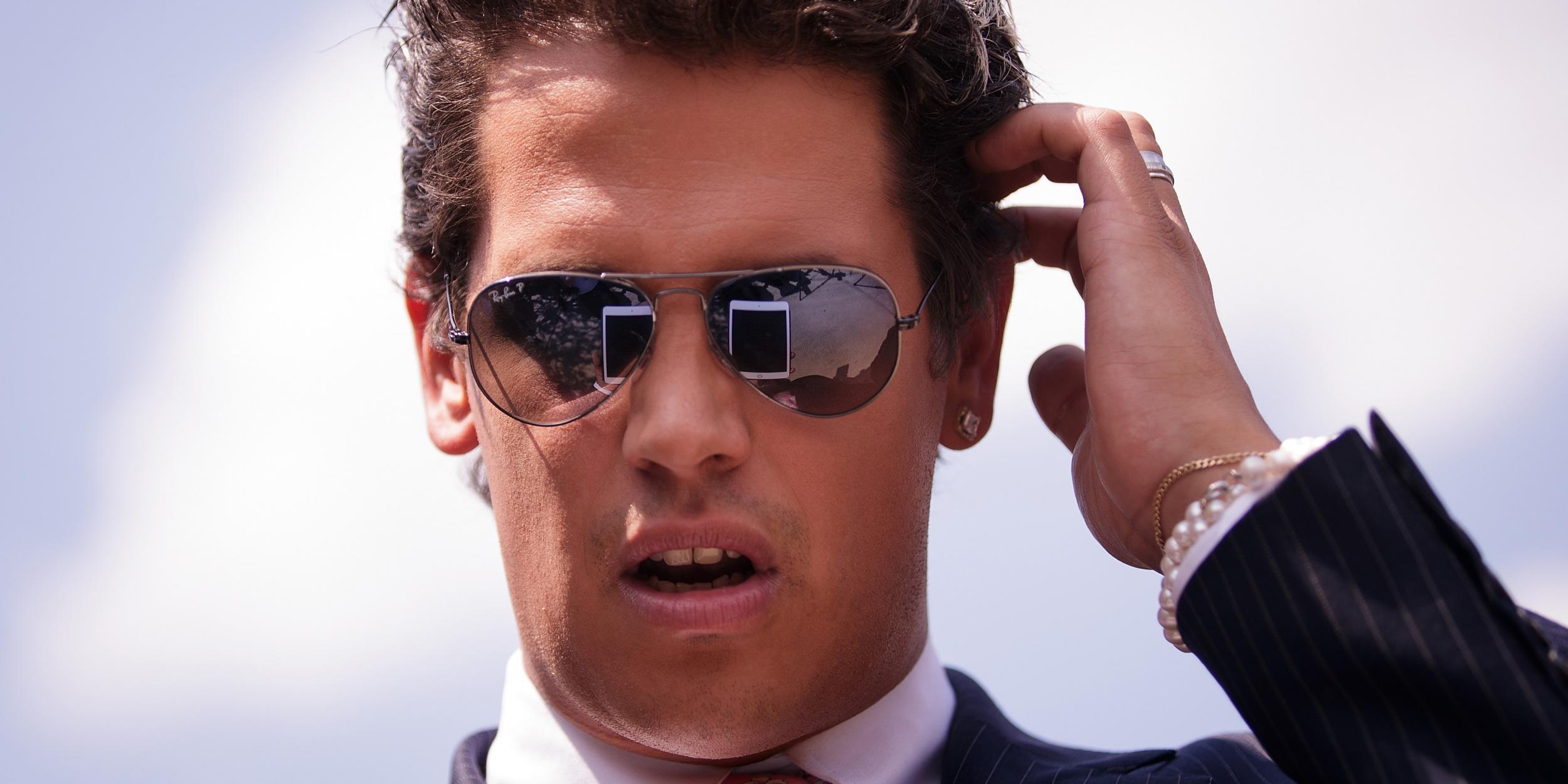 Milo Yiannopoulos reportedly planned to publicly name undocumented students at his cancelled Berkeley University event.
The Breitbart senior editor, who was one of Twitter's most notorious trolls until the site permanently banned him in July, was due to speak at the university on Wednesday but the event was called off due to heated protests.
Demonstrators threw smoke bombs, started fires and smashed windows.
Berkeley University officials warned Mr Yiannopoulos, an outspoken Donald Trump supporter, was planning to use the talk to target students who do not have documentation to live in the US.
"We are deeply concerned for all students' safety and ability to pursue their education here at Cal beyond Milo's speech," the university's Office of Student Affairs said in a letter sent to Berkeley College Republicans, the students hosting the event, on Tuesday.
"Milo's event may be used to target individuals, either in the audience or by using their personal information in a way that causes them to become human targets to serve a political agenda."
Mr Yiannopoulos told The Independent that suggestions he would use the event to name undocumented migrants were "a total fabrication" and categorically denied the reports.
George Ciccariello-Maher, a professor at Drexel University, claimed reliable sources believed Mr Yiannopoulos was planning on outing undocumented students.
"Reliable sources say Milo planned to publicly name undocumented students @UCBerkeley. Debate over: shutting him down was necessary & good," he wrote on Twitter.
The controversial orders Donald Trump has already issued
Show all 9
Kumars Salehi, a Berkeley PHD student, claimed Mr Yiannopoulos was planning to broadcast the talk in an online live stream.
Far-right news site Breitbart published an article a day before the event, saying Mr Yiannopoulos would use the Berkeley talk to claim US universities have become "sanctuary campuses that shelter illegal immigrants from being deported".
"Backed by the Freedom Center (Mr Yiannopoulos) will call for the withdrawal of federal grants and the prosecution of university officials who endanger their students with their policies, starting with UC President and former Secretary of Homeland Security, Janet Napolitano and Berkeley Chancellor Nicholas Dirks," reads the article.
Since the talk was cancelled, Mr Yiannopoulos has claimed he was planning to discuss cultural appropriation in a full Native American headdress at the event.
President Trump responded to the protests against Mr Yiannopoulos by appearing to threaten to withdraw Berkeley's federal funding.
"If UC Berkeley does not allow free speech and practices violence on innocent people with a different point of view - NO FEDERAL FUNDS?" he wrote on Twitter.
Mr Yiannopoulos was permanently suspended from Twitter in July following claims he had aggravated and helped lead the Twitter abuse of Ghostbusters actor Leslie Jones. He has been dubbed a spokesperson for the so-called "alt-right movement" - a political movement which has been accused of racism, antisemitism, misogyny, and of sharing an ideology with far-right parties such as the French National Front.
During a recent talk at the University of Wisconsin-Milwaukee, Mr Yiannopoulos publicly named and mocked a transgender student for filing a Title IX complaint about bathroom access.
Join our commenting forum
Join thought-provoking conversations, follow other Independent readers and see their replies