UCLA students protest after guests wear blackface to Kanye West-themed fraternity party
All activities for both UCLA student groups have been temporarily suspended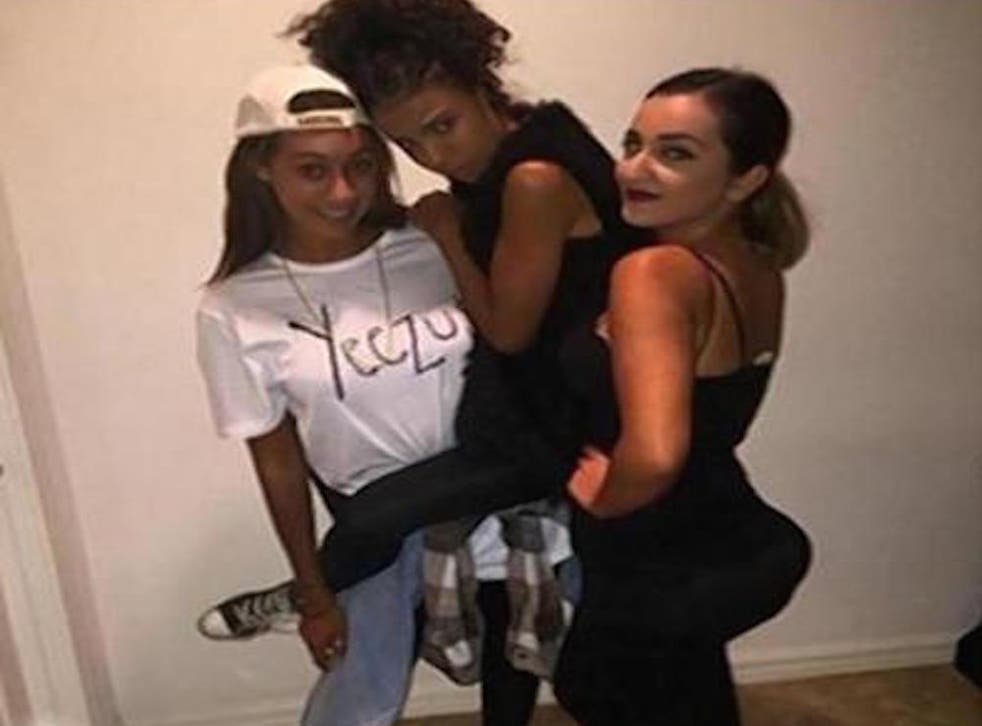 Officials of the University of California, Los Angeles are currently investigating the school's Sigma Phi Epsilon fraternity and Alpha Phi sorority chapters after guests allegedly wore racist costumes to the party.
Guests apparently dressed in blackface and wore baggy clothing to look like rapper Kanye West, and wore butt pads to appear as Kim Kardashian.
Hanan Worku, a UCLA student, criticised the university on Facebook for their lack of response.
"Yes that's right, a frat decided it would be okay to have their members repeat a part of history that demoralized, mocked and dehumanized African Americans/ And celebrate while doing it," she writes.
"They showed up with their chains and braids with stuffed butts for God knows what reason. True Bruin values amiright????!!!!! Not to mention all of this happened last night which happened to be a part of Black Bruin Welcome Week! Coincidence right??????"
Kelsee Thomas, a third-year student and Afrikan Student Union member, told the Daily Bruin that members of the Afrikan Student Union stood outside Tuesday night's gathering to ask members to end the event.
"It's extremely disrespectful for any organization at all to think that this is possibly a good idea. I understand the play on words, but there are so many other ways [to dress] to fit that."
Jaimeson Cortez, a fourth-year political science student, told the university's student-run paper that he was surprised to see images from the party as he expected the frat to be conscious of issues existing on college campuses.
"As someone who's been in a UCLA fraternity, I had hoped that Greek life had more awareness than to host an event where black culture was the theme," he said.
UCLA later issued the following statement to CBS Los Angeles asserting that they would not handle the issue lightly.
"We are concerned about these allegations and earnestly working to gather information about what occurred, talking to all those involved. While we do not yet have all the facts, the alleged behavior is inconsistent with good judgment as well as our principles of community. We remind students that while they are free to celebrate in ways that draw on popular culture, their specific choices can cause harm and pain to fellow members of their community. Put simply: Just because you can do something does not mean you should."
Students organised protests on campus and spread awareness to the incident with the hashtag #BlackBruinsMatter.
The Los Angeles Times reports that all activities for both student groups have been temporarily suspended in the ongoing investigation.
Join our new commenting forum
Join thought-provoking conversations, follow other Independent readers and see their replies