Ultra-Orthodox rabbis ban women from going to university in case they get 'dangerous' secular knowledge
Exclusive: The decree seen by The Independent warns 'We will be very strict about this. No girls attending our school are allowed to study and get a degree. It is dangerous. Girls who will not abide will be forced to leave our school'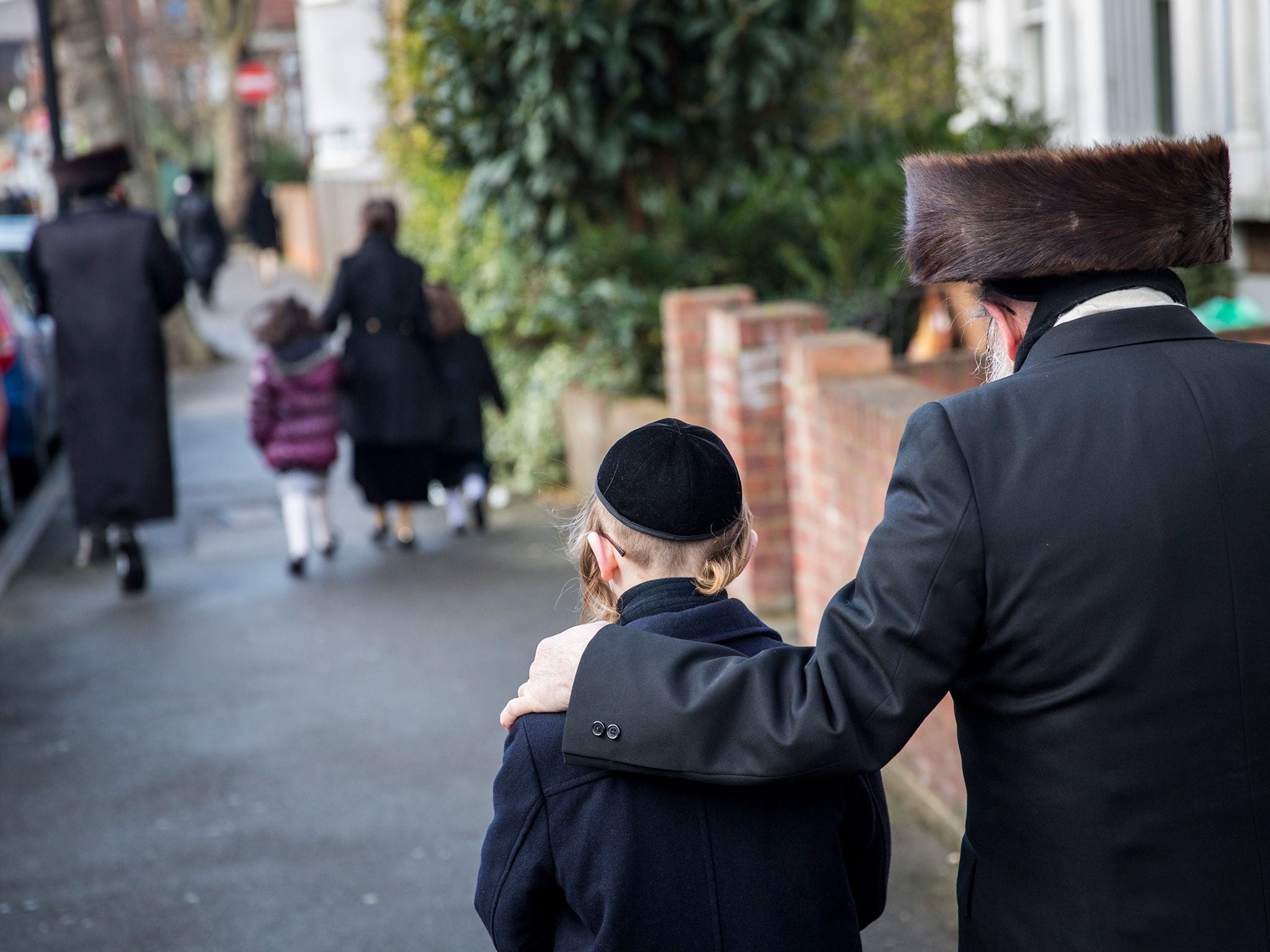 Ultra-Orthodox Jewish rabbis have banned women from going to university, The Independent has learned.
The strict Satmar sect issued the decree, seen by The Independent, warning that university education for women is "dangerous". Written in Yiddish, the decree warns: "It has lately become the new trend that girls and married women are pursuing degrees in special education. Some attend classes and others online. And so we'd like to let their parents know that it is against the Torah.
"We will be very strict about this. No girls attending our school are allowed to study and get a degree. It is dangerous. Girls who will not abide will be forced to leave our school. Also, we will not give any jobs or teaching position in the school to girls who've been to college or have a degree.
"We have to keep our school safe and we can't allow any secular influences in our holy environment. It is against the base upon which our Mosed was built."
The decree was issued from the sect's base in New York and will apply to followers of the faith group around the world.
Ultra-Orthodox Jews follow a pre-enlightenment interpretation of traditional Judaism and discourage interaction with the modern or secular world. Men wear 19th century Eastern European dress including long black coats and black hats, while married women must dress modestly and cover their hair.
The Board of Deputies of British Jews estimates that there are around 30,000 strictly Orthodox Jews living in the UK, of which Satmar is the largest sect.
Last year, it emerged that some ultra-Orthodox Jews in north London had banned women from driving, citing concerns that it was immodest for them to do so.
It was condemned by Dr Sharon Weiss-Greenberg, Executive Director of the Jewish Orthodox Feminist Alliance, who told The Independent the decree would "force" people to stay in their communities. "The Satmar community chooses to live in an isolationist enclave. They believe that the secular elements of the world would tarnish the lives and beliefs of those who consider themselves to be religious.
Anti-women laws that still exist in 2016
"There are probably other factors at play, but, ultimately, the results are devastating. Because people from similar communities are not provided with a foundational primary education, they cannot pursue higher education nor careers. When one does not have access to education, career opportunities are out of reach. It forces one to stay within the community as everyone's personal lives are tied up with their professional lives as well."
Dr Jonathan Romain, Rabbi of Maidenhead Synagogue and chair of the Accord Coalition which links religious and secular groups to promote inclusive education, told The Independent: "There is much to admired about the ultra-Orthodox, including the Satmar group, who are a very law-abiding community. However, their choice to separate themselves from much of the world around them is not a view shared by many other Jews, who see no problem with being both rooted in Jewish identity and integrated into wider society.
"Going to university is an experience to be valued, for both men and women, whom we regard as fully equal and who should have the same opportunities in education and the workplace. Limiting such abilities is a cause for regret."
Join our commenting forum
Join thought-provoking conversations, follow other Independent readers and see their replies