Undercover vice police in Hawaii fight for right to have sex with prostitutes during investigations
Lawmakers in the archipelago state are in the process of rewriting its outdated prostitution legislation
Tim Walker
Sunday 23 March 2014 18:17 Comments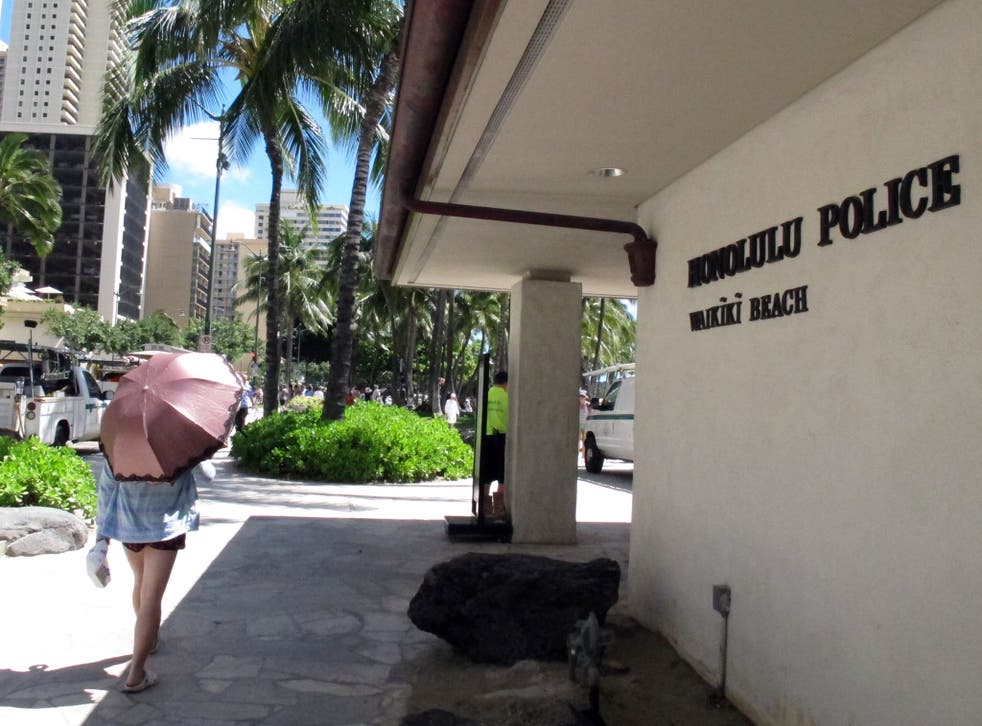 Police in Hawaii are fighting to keep a law that allows undercover vice cops to have sex with prostitutes during investigations.
Lawmakers in the archipelago state are in the process of rewriting its outdated prostitution legislation, including introducing harsher penalties for those who buy and profit from sex. But the Honolulu Police Department has argued that to scrap the so-called "sex exemption" for its officers would hinder their work, encouraging prostitutes to "cop check" their clients by demanding they have sex before payment.
Police said the exemption is crucial to catch suspects in the act, but its critics – including law enforcement professionals from other states – have said the law is not only unnecessary, but also further victimises vulnerable sex workers. Lawmakers in Honolulu began debating the new law last month, and representatives in the state House voted to retain the police sex exemption. On Friday, however, the Hawaii Senate Judiciary Committee said it intended to remove the measure. The committee's Democratic chairman, Clayton Hee, said the exemption was "nonsensical".
The Pacific Alliance to Stop Slavery, a Hawaii-based non-profit group, wrote to Hawaii legislators last week, saying, "We are near certain that no other state in the nation allows for this type of 'interpersonal' and highly problematic 'investigative tool' to facilitate prostitution arrests … states with high rates of sex trafficking and prostitution do not allow sexual penetration to be used by law enforcement during prostitution investigations yet have no problem completing successful investigations and arrests."
Roger Young, a retired FBI agent who investigated the illegal sex trade for 20 years, told the Associated Press, "I don't know of any state or federal law that allows any law enforcement officer undercover to ... do what this law is allowing … Once we agree on the price and the sex act, that's all that you need [to make an arrest]. That breaks the law."
Honolulu police testified that they had strict internal guidelines to prevent officers abusing the sex exemption. Yet officials would not say how, nor how often, the exemption is used, claiming that to make such information available could compromise future investigations. The proposed amendment to the law, which is expected to face a Senate vote on 28 March, would allow undercover officers to touch adult prostitutes, but not to "sexually penetrate" them.
There have been several examples of police abusing sex workers in other states in recent months. A former California police officer is due to be sentenced shortly after being found guilty of raping two prostitutes in his police car while on patrol. Another ex-cop in Philadelphia is currently on trial for forcing two prostitutes to take drugs and perform oral sex on him at gunpoint.
Register for free to continue reading
Registration is a free and easy way to support our truly independent journalism
By registering, you will also enjoy limited access to Premium articles, exclusive newsletters, commenting, and virtual events with our leading journalists
Already have an account? sign in
Join our new commenting forum
Join thought-provoking conversations, follow other Independent readers and see their replies