United Airlines boss issues another statement to apologise for 'horrific' incident that wiped $1bn from company
'I deeply apologise to the customer forcibly removed and to all the customers aboard,' Oscar Munoz said
Emily Shugerman
New York
Wednesday 12 April 2017 09:12 Comments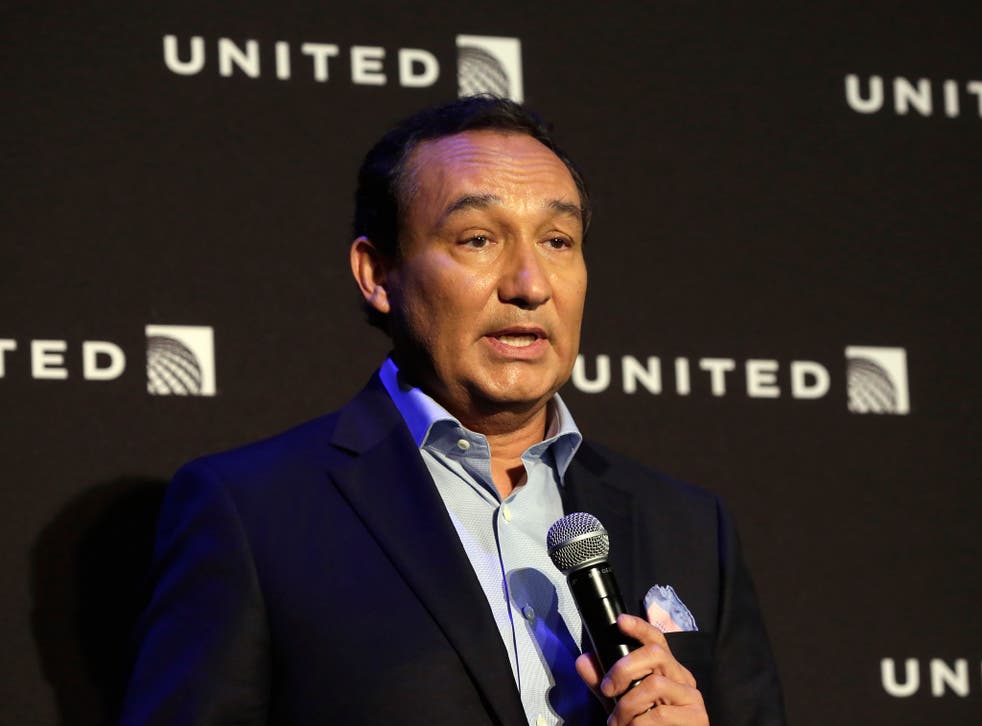 The chief executive of United Airlines has issued another statement to apologise to employees for the forcible removal of a passenger from one of the company's flights this weekend.
Video from flight 3411 from Chicago to Louisville went viral over the weekend, after fellow passengers captured the incident on their phones. The video shows a man being dragged from his seat by police, as he and other passengers protest loudly. The man later reappears in the cabin with blood on his face.
Shares in United Airlines tumbled after the incident, wiping almost $1bn from the company's value.
In a letter to employees circulated on Tuesday, Oscar Munoz said he was "disturbed" by what happened on the flight.
"I deeply apologise to the customer forcibly removed and to all the customers aboard. No one should ever be mistreated this way," he wrote. "I want you to know that we take full responsibility and we will work to make it right."
The letter marks a departure from Mr Munoz's earlier statement on the event, in which he refused to take responsibility and called the passenger "disruptive and belligerent."
Fellow passengers on the flight said the man had been randomly selected to give up his seat, in order to make room for United crew members on the overbooked flight. When he protested, claiming to be a doctor who needed to see patients the next day, the police were called in to forcibly remove him.
The videos sparked outcry on social media, spurring some users to call for a boycott of the airline. Many wondered whether the man, who is Asian, was unfairly targeted for his race.
"I strongly fear that united airlines 'randomly' selected an asian to throw off the plane because they also believed asians were compliant," wrote one Twitter user.
The video stirred up similar controversy in China, where state media described the man as Chinese in descent. The hashtag "United forcibly removes passenger from plane" racked up more than 270 million views and 150,000 comments on Chinese social media platform Weibo on Tuesday. State television stations played the video on repeat, labelling the incident "savage."
United made approximately 14 per cent of its revenue flying Pacific routes last year, according to Reuters.
United stock fell as much as 4.4 per cent, the equivalent of almost $1bn, by Tuesday morning. The stock moved back up by the end of the say, showing a 1.15 per cent loss.
Mr Munoz promised employees a review of airline policy on overbooked flights, and an examination of how they work with city and airport authorities. The results should be available by April 30.
"I promise you we will do better," Mr Munoz said.
Register for free to continue reading
Registration is a free and easy way to support our truly independent journalism
By registering, you will also enjoy limited access to Premium articles, exclusive newsletters, commenting, and virtual events with our leading journalists
Already have an account? sign in
Join our new commenting forum
Join thought-provoking conversations, follow other Independent readers and see their replies