Ursula K Le Guin dead: American science fiction writer dies, aged 88
Ms Le Guin was a titan of science fiction and fantasy literature
Jeremy B. White
San Francisco
Tuesday 23 January 2018 23:47 Comments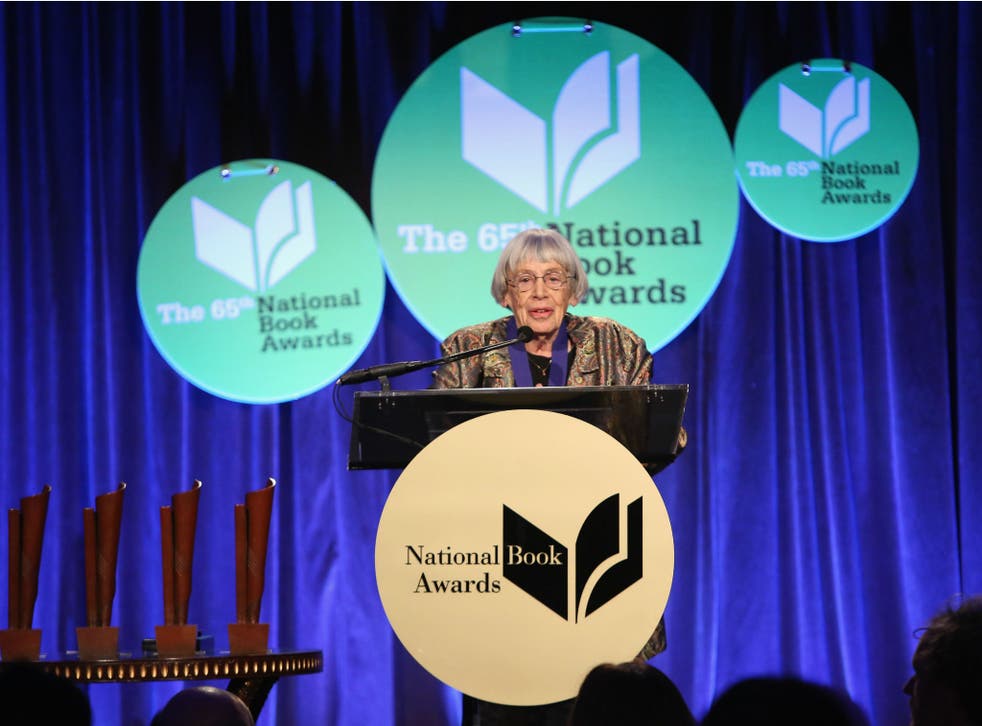 Celebrated science fiction and fantasy author Ursula K Le Guin has died at the age of 88.
Ms Le Guin's family confirmed her death to the media without specifying a cause.
Among the author's best-known works are the 1969 science fiction novel Left Hand of Darkness, which explore themes of gender by featuring characters with no fixed sex, and the 1968 coming-of-age story A Wizard of Earthsea.
Those were among the more than 20 novels Ms Le Guin published over a storied career, also spanning poetry and essays, in which she helped to elevate science fiction and fantasy as serious literature.
In an interview with writer Michael Cunningham, Ms Le Guin described how her fiction, "which moves freely around among realism, magical realism, science fiction, fantasy of various kinds, historical fiction, young adult fiction, parable, and other subgenres" nevertheless "got shoved into the Sci Fi wastebasket or labeled as kiddilit".
"Realism is of course a tremendous and wonderfully capacious literary genre, and it has dominated fiction since 1800 or before," she said. "But dominance isn't the same thing as superiority. Fantasy is at least as immense as realism and much older — essentially coeval with literature itself. Yet fantasy was relegated for fifty years or sixty years to the nursery".
World news in pictures

Show all 50
Tributes from fans poured in after Ms Le Guin's death was announced, with fellow writers praising her deft and evocative use of language. Author Neil Gaiman said that the sentences she crafted "are written on my soul".
Honoured for her life's work at the National Book Awards in 2014, the author trumpeted "all the writers who were excluded from literature for so long — my fellow writers of fantasy and science fiction".
"I think hard times are coming when we will be wanting the voices of writers who can see alternatives to how we live now and can see through our fear-stricken society," she said.
Register for free to continue reading
Registration is a free and easy way to support our truly independent journalism
By registering, you will also enjoy limited access to Premium articles, exclusive newsletters, commenting, and virtual events with our leading journalists
Already have an account? sign in
Join our new commenting forum
Join thought-provoking conversations, follow other Independent readers and see their replies