New gender options to be offered to non-binary airline passengers
Travellers will no longer be faced with 'mismatch between ticketing information and legal identification', says campaigner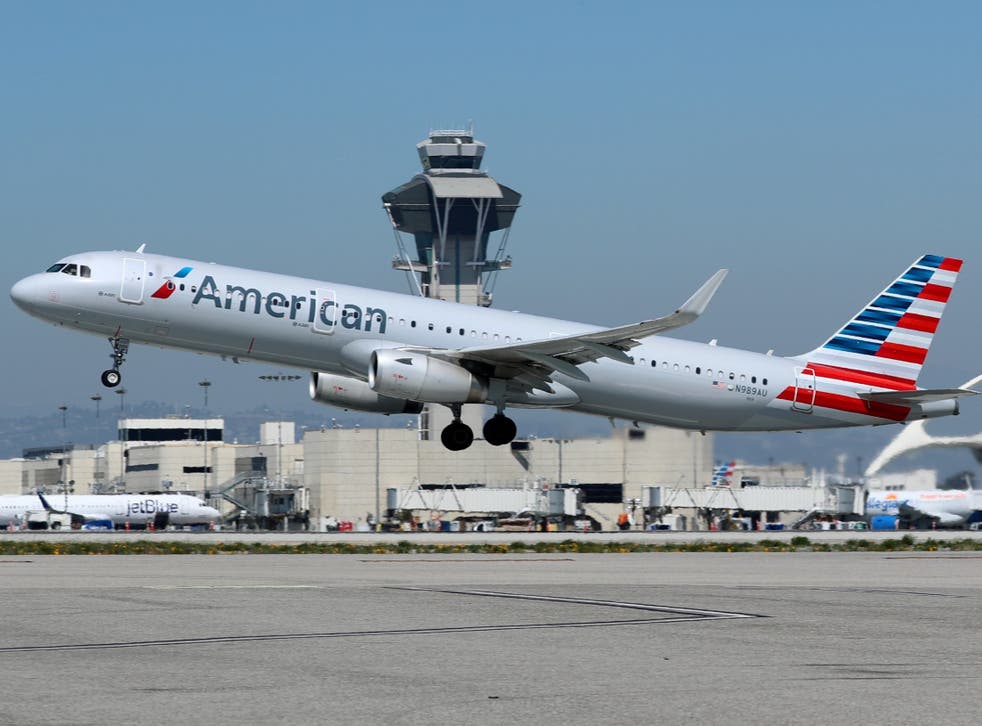 US airline passengers will soon be able to select a gender option which is not "male" or "female" when purchasing tickets.
Major American airlines have said they will soon change their ticketing process to include choices such as "undisclosed" or "unspecified". There could also be the optional title of "Mx".
The airlines said they are making the change to be more inclusive in dealing with a diverse range of customers.
The decision has been applauded by campaign groups for transgender people.
"It's a significant step forward for non-binary individuals, so they are not faced with a mismatch between their ticketing information and their legal identification," Beck Bailey, of the Human Rights Campaign, said.
World's safest airlines 2019

Show all 19
The Transportation Security Administration said passengers should use the name, gender and birth date on their government-issued ID.
Mr Bailey said he was not aware of people with non-binary identification being kept off planes or trains, but that anxiety surrounding being stopped added to their stress.
American, Delta, United, Southwest, Alaska and JetBlue said they are in the process of updating their booking tools and plan to add a binary option to the gender menu on their sites. They said the change will be made in the next few weeks.
American Airlines spokesman Matt Miller said: "We certainly have a very diverse customer base. This will be well-received, and we're happy to do it."
United Airlines plans to let people select M for male, F for female, U for undisclosed or X for unspecified from the gender menu when booking a ticket on its website or mobile app, spokesperson Andrea Hiller said. They will also have the option of picking "Mx" as a title.
Ms Hiller said the airline wants to make sure that "all of our customers feel comfortable and welcome no matter how they self-identify".
US and international airline trade groups recently approved a new standard to handle customers with "non-binary" IDs. The standard, which is not mandatory but more like guidance, takes effect from 1 June.
Airlines for America and the International Air Transport Association said the change will let airlines comply with requirements under US and foreign laws that passenger information must match what is on the person's form of ID used for travel.
Family kicked off American Airlines flight because of body odour
In 2017, Oregon became the first state to let residents identify themselves as neither male nor female on driver licenses and other ID cards. California, Colorado, Maine, Minnesota, Arkansas and Washington DC also allow a non-binary choice on licenses.
The changes led the National Center for Transgender Equality and Human Rights Campaign to recommend that transgender people carry a second identification such as a passport that shows their sex as it appears on their ticket.
Germany has introduced a third gender option on official documents which allows people to be registered as "intersex".
Under a new law, which was adopted at the end of December and came into force this year, people who do not fit the biological definition of male or female can now choose the category "diverse" on official documents.
The only alternative option for those who considered themselves neither man or woman was to leave the gender entry blank until now.
Those choosing the option of intersex will need a doctor's certificate to register.
Intersex people are born with both male and female sex characteristics which can either appear at birth or later in life.
The UN says up to 1.7 per cent of the world's population are born with intersex traits which is around the same number of individuals with red hair.
Other countries have approved laws to help recognise intersex people in recent years – with Austria's constitutional court making a similar ruling to Germany's in June. India, Australia, New Zealand, Malta, and Canada have all passed measures to redress issues facing intersex citizens.
Additional reporting by AP
Join our new commenting forum
Join thought-provoking conversations, follow other Independent readers and see their replies