US Army quietly discharges immigrant recruits despite promise of citizenship
Some foreign soldiers told they were considered security risk because they have relatives abroad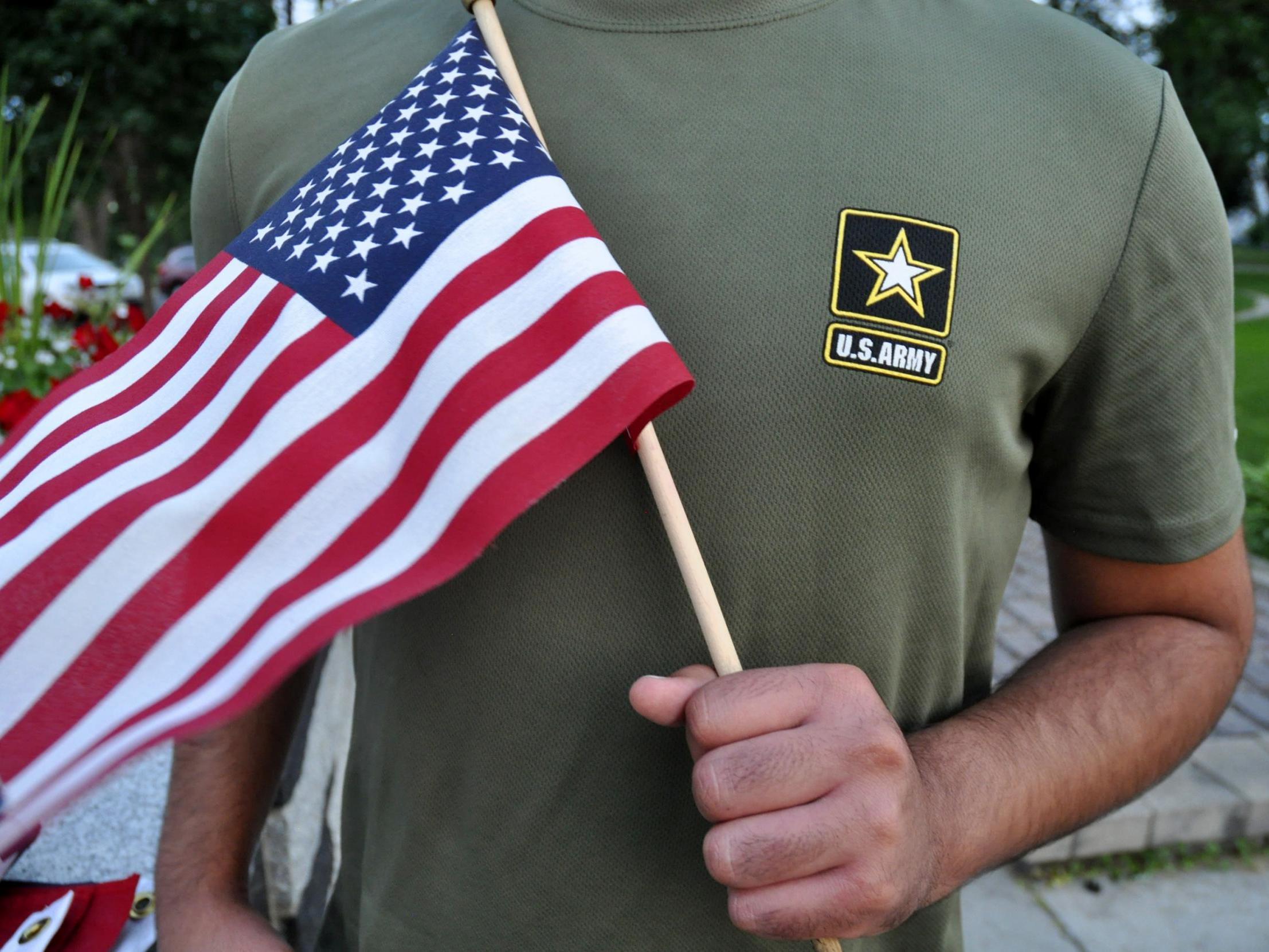 The US Army has been abruptly discharging immigrant recruits and reservists who enlisted through a programme that promised them a path to citizenship, it has emerged.
Some of the recruits said they were given no reason for their discharge. Others, after pressing for an explanation, were told they were considered security risks because they have relatives abroad or because the Defence Department had not completed background checks on them.
"It was my dream to serve in the military," said reservist Lucas Calixto, a Brazilian immigrant who filed a lawsuit against the army last week after being unexpectedly discharged.
"Since this country has been so good to me, I thought it was the least I could do to give back to my adopted country and serve in the United States military.
"Now the great feeling I had when I enlisted is going down the drain. I don't understand why this is happening."
'You belong at the back of that cage': Incidents of hate inside U.S. immigration detention
Foreign nationals have served in the US military since the 1775-83 War of Independence, when Irish and French soldiers were deployed by the rebels against the British.
It is unclear how many service members who enlisted through the immigrant recruitment programme have been thrown out of the army because of their status.
However, immigration lawyers said they were aware of more than 40 enlistees who have been expelled from the forces in recent weeks, jeopardising their futures in the US.
More than 5,000 immigrants were recruited into the programme in 2016, with an estimated 10,000 currently serving. Most enter the army, but some also go into other military branches.
Eligible recruits are required to have legal status in the US, such as a student visa, before enlisting.
To become citizens, they need to have an honourable service designation, which can sometimes come after just a few days at boot camp.
This process – known as Military Accessions Vital to the National Interest (MAVNI) – was brought in by then-president George W Bush in 2002 to swell troop numbers.
Anti-Trump protests: Tens of thousands march across America against president's immigration policies
Margaret Stock, an Alaska-based immigration lawyer and a retired army reserve lieutenant colonel who helped create the immigrant programme, said she had been inundated over the past few days by recruits who have been abruptly discharged.
All had signed enlistment contracts and taken an army oath, she said. Many were reservists who had been attending unit drills, receiving pay and undergoing training.
"Immigrants have been serving in the army since 1775," Ms Stock added. "We wouldn't have won the revolution without immigrants. And we're not going to win the global war on terrorism today without immigrants."
Mr Calixto said he was kicked out of the army soon after being promoted to private second class and was given no specific grounds other than "personnel security".
The 28-year-old, who moved to the US when he was 12 and now lives in Massachusetts, said he had joined the army out of patriotism.
He has filed a lawsuit in Washington DC alleging the Defence Department did not give him a chance to appeal his abrupt discharge.
A Pakistani recruit who spoke to the Associated Press on condition of anonymity said he learned in a phone call a few weeks ago that his military career was over.
"There were so many tears in my eyes that my hands couldn't move fast enough to wipe them away," he said. "I was devastated, because I love the US and was so honoured to be able to serve this great country."
The 22-year-old's military file, seen by the Associated Press, states that he is so deeply loyal to the US that his relationships with his family and fiancee in Pakistan would not make him a security threat. Yet the army cited those same foreign ties as a concern to justify his discharge.
Trump's US immigration policy explained
Another discharged recruit, an Iranian, said he had enlisted in the programme to gain medical training after coming to the US to study engineering.
He said he had felt proud that he was "pursuing everything legally and living an honourable life", before he was thrown out of the army a few weeks ago.
"It's terrible because I put my life in the line for this country, but I feel like I'm being treated like trash," said the recruit, who did not want to be named because he fears his involvement with the US military could put him at risk if he is forced to return to Iran.
It is unclear how being discharged could affect the recruits' status as legal immigrants.
In a statement, the Defence Department said: "All service members (ie. contracted recruits, active duty, Guard and Reserve) and those with an honourable discharge are protected from deportation."
However, lawyers said many of the immigrants let go in recent weeks were given an "uncharacterised discharge", neither dishonourable nor honourable.
'Families belong together' protests over Trump immigration policy
Show all 8
George W Bush introduced "expedited naturalisation" for immigrant soldiers in 2002 in an effort to boost military recruitment. Seven years later MAVNI became an official recruiting programme.
Since 9/11, nearly 110,000 members of the armed forces have gained citizenship by serving in the US military, according to the Defence Department.
MAVNI came under fire from Republicans when Barack Obama added young immigrants who were brought into the US illegally to the list of eligible enlistees. In response, the military added additional security clearances for recruits to pass before heading to boot camp.
Donald Trump's administration has added even more hurdles, creating a backlog within the Defence Department.
Republican Congressman Andy Harris, who has supported legislation to limit MAVNI, said the programme was established by executive order and never properly authorised by Congress.
"Our military must prioritise enlisting American citizens, and restore the MAVNI programme to its specialised, limited scope," he added.
The Pentagon and the Army said that, due to the pending litigation, they were unable to explain the discharges or respond to questions about whether there have been policy changes in any of the military branches.
Donald Trump hugs American flag after immigration speech
Additional reporting by Associated Press
Join our commenting forum
Join thought-provoking conversations, follow other Independent readers and see their replies