Migrant parents were coerced into signing away family reunification rights, court filing says
'They forced me to sign documents even though I asked to speak with someone before signing,' claims one parent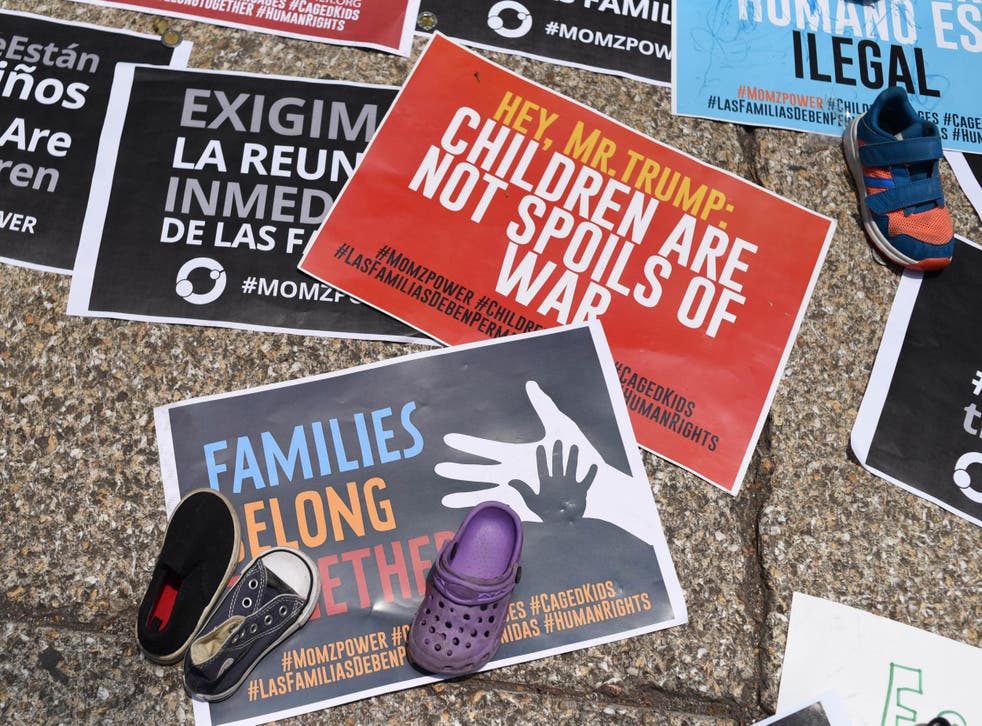 Parents of families seeking asylum at the US-Mexico border have claimed they were coerced into signing away their rights to reunite with their children, a court filing says.
The American Civil Liberties Union (ACLU) issued a court filing last week declaring that the federal government's reunification plan does not resolve reunifications for all situations of separated families – particularly for removed parents who were "coerced and misled" into thinking that asserting their asylum case would delay reunification with their families.
"Some separated families can only be made whole by returning the parent to the United States," the filing read in part. "For example, in some cases, removed parents may not have availed themselves of their right to seek asylum because they were misled or coerced into believing that asserting their asylum claim would delay or preclude reunification."
Last month, the Trump administration stated in a court filing that some 463 migrant parents who were separated from their children at the border might have been deported without their kids.
The US government claimed that hundreds of parents knowingly forfeited their rights to be reunited with their children, but many parents have claimed otherwise.
Some migrant parents alleged in testimonies in July court filings that Immigration and Customs Enforcement (ICE) agents allegedly preselected options on forms – mostly written in English – to have their children be deported with them. When some parents then attempted to change the selection on forms to at minimum give their children the opportunity to stay in the US, they allege that ICE agents became hostile.
Immigration and Customs Enforcement told The Independent that the agency is unable to comment at this time due to pending litigation.
A man identified only by his first name, Ascención, told NBC News that he was separated from his son on 4 June after he left Guatemala for the US in response to receiving deadly threats against his family.
Ascención claimed that after arriving to the US he received several forms written in English that he did not understand and was allegedly told by officials – without explanation – that he would be deported without his son.
'Families belong together' protests over Trump immigration policy

Show all 8
"They forced me to sign documents even though I asked to speak with someone before signing," he said.
Ascención told his attorneys that it was not until he signed a later form in Spanish that he realised he had previously agreed to be deported without his son.
"This was either the cruelest policy, even more cruel than I think people realise, or it was the most negligent policy of all time," said Ascención's lawyer, Lindsay Toczylowski, executive director of the Immigrant Defenders Law Centre to NBC.
US District Judge Dana Sabraw ordered the federal government begin the reunifications of some 2,500 children who were separated from their families at the US border as a result of the Trump administration's "zero tolerance" policy. According to a recent filing by the Trump administration earlier this month, there were still more than 500 children who had not been reunited with their parents. Mr Sabraw had previously given the administration a 26 July deadline to reunite families.
Join our new commenting forum
Join thought-provoking conversations, follow other Independent readers and see their replies