Man tries to swim from US to Canada 'after cutting off pregnant wife's arm and fingers'
Brooklyn suspect also asked bus driver if he could stow away in luggage compartment to ride over border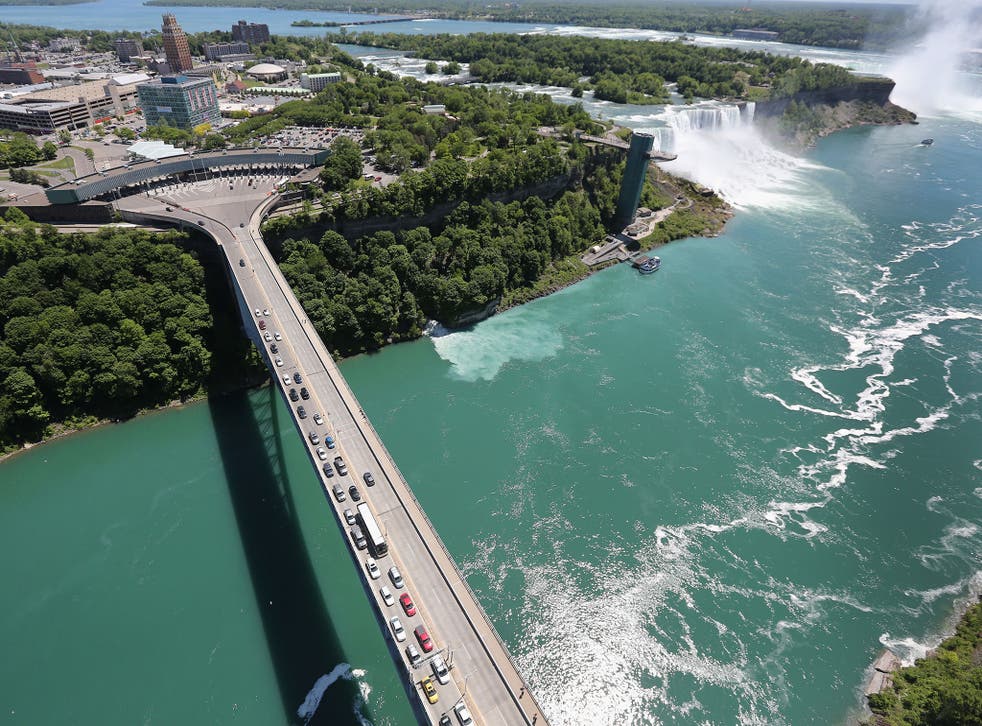 Police have arrested a man suspected of chopping off his pregnant wife's arm and two fingers from her other hand.
Yong Yu, 35, was arrested near Niagara Falls late on Saturday night, the New York Police Department said.
Yu was wearing a life jacket and it is believed he was planning to swim across to Canada.
"He purchased a life jacket, and we're assuming he was going to swim across," Deputy Marshal Brent Novak told The Buffalo News.
"He talked to a bus driver and asked to ride over to Canada in the luggage compartment," Mr Novak said, but the bus driver refused.
Yu now faces a charge of first-degree assault.
Police said he used a knife to sever his 35-year-old wife's right arm just above the elbow in the attack in Sunset Park, Brooklyn, on Thursday afternoon.
He also cut off two fingers from her left hand.
The woman was hospitalised and her arm was successfully reattached, though her fingers were not, officials said.
Police said the woman and the baby she is carrying are in a stable condition.
Join our new commenting forum
Join thought-provoking conversations, follow other Independent readers and see their replies