US couple arrested for boarding flight while knowingly Covid positive
The couple can face up to a year in jail if proved guilty
Shweta Sharma
Thursday 03 December 2020 06:39 Comments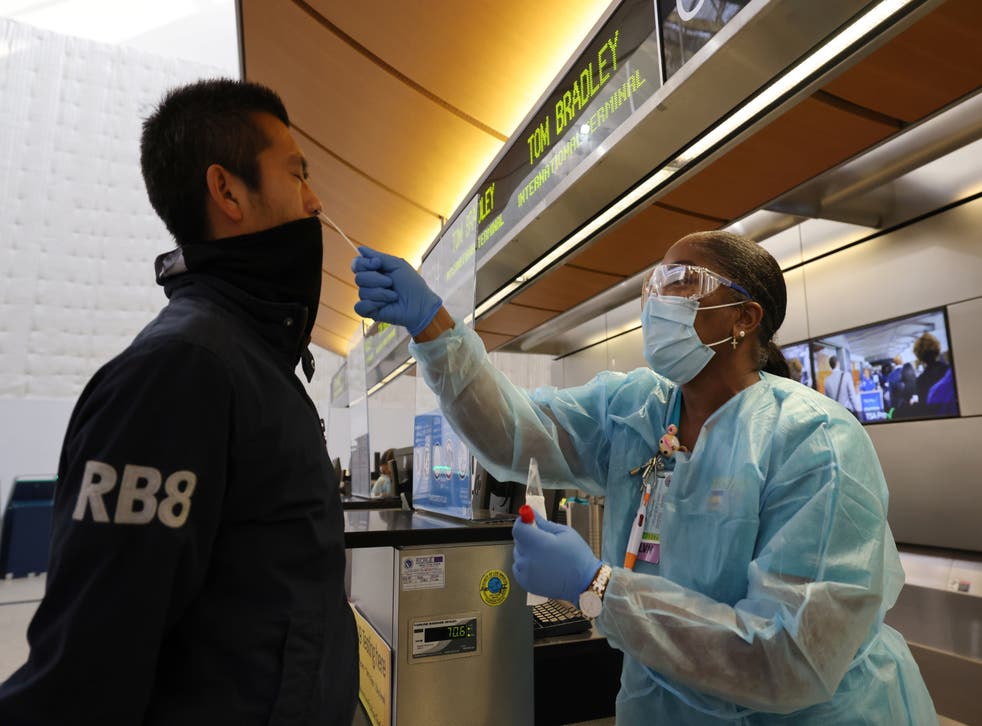 Leer en Español
A US couple from Hawaii has been arrested and charged with second-degree reckless endangerment for boarding a flight despite knowing they were Covid-19 positive, the mayor of Kaua'i said.
The couple took the flight from San Francisco to their home in Kaua'I after testing positive for the virus during pre-travel screening for their United Airlines flight.
The passengers, identified as Wesley Moribe and Courtney Peterson, have been charged with the offence which carries a sentence of up to one year in jail.
The authorities of the island of Kaua'I have started contact tracing and the couple has been put under isolation.
According to United Airlines' current guidelines, passengers will not be allowed to fly for at least 10 days after testing positive for the virus during pre-travel screening. Two successive negative Covid-19 results, 24 hours apart, must be provided by someone who has previously tested positive before they will be allowed to board a flight.
The airline said it was investigating the matter to further "assess these passengers' ability to fly on United in the future."
"The health and safety of our employees and customers is our highest priority, which is why we have various policies and procedures in place as part of a multi-layered approach to create a safer travel environment," said the airline in a statement to KGO-TV.
"Prior to traveling, all United customers are required to complete a 'Ready to Fly' checklist acknowledging they have not been diagnosed with Covid-19 in the last 14 days."
Passengers coming to the Kaua'I island, which has had a total of 130 Covid-19 cases so far, will be required to go under mandatory 14-days quarantine from Wednesday.
In May, a New York man was jailed in Oahu after he travelled to several places after allegedly breaking quarantine rules.
In another similar incident in August, Hawaii teacher was arrested for flouting the mandatory quarantine for travels after he was found at a post office.
Register for free to continue reading
Registration is a free and easy way to support our truly independent journalism
By registering, you will also enjoy limited access to Premium articles, exclusive newsletters, commenting, and virtual events with our leading journalists
Already have an account? sign in
Join our new commenting forum
Join thought-provoking conversations, follow other Independent readers and see their replies