US Department of Justice drops phone-hacking investigation into Rupert Murdoch's News Corp
The United States Department of Justice said it was 'declining to prosecute'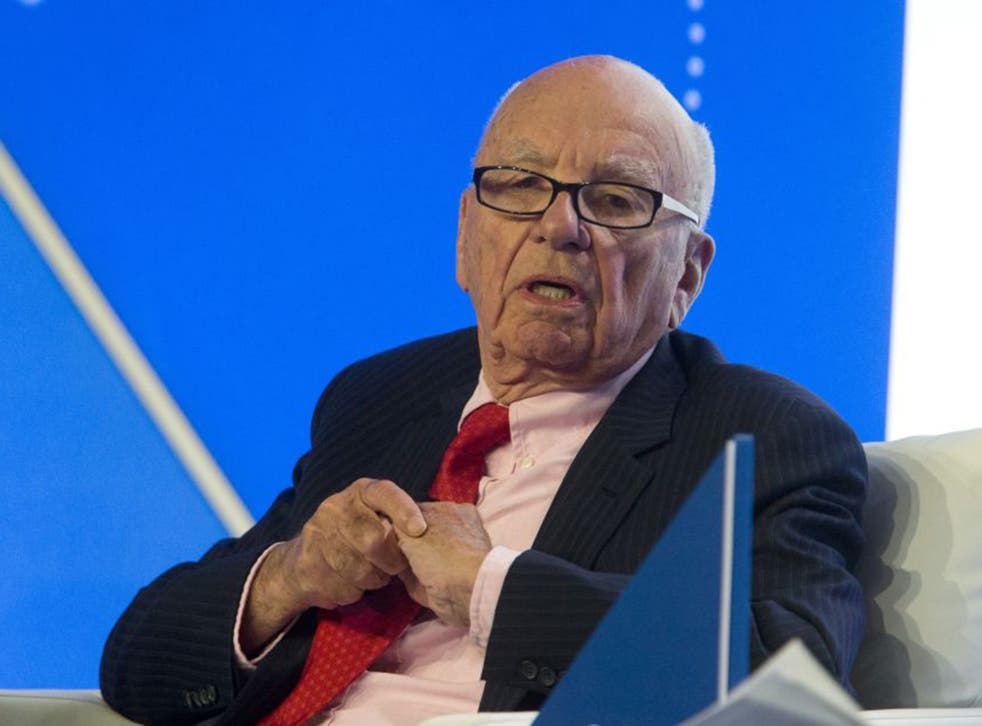 The US Department of Justice has decided not to prosecute Rupert Murdoch's News Corp or its sister firm Twenty-First Century Fox after completing a probe into phone hacking and the bribing of public officials in the UK.
Officials had launched the inquiry following revelations in 2011 that reporters working for the now defunct British tabloid The News of the World had been hacking into the mobile phone voicemails of celebrities and members of the public.
Among the phones Mr Murdoch's reporters had hacked was one that belonged to a missing schoolgirl, Milly Dowler, whom it later transpired had been murdered.
A number of journalists were convicted following inquiries in Britain while the News of the World was closed as a direct result.
Hacking trial: The verdicts in full

Show all 7
Last summer, Andy Coulson, the newspaper's former editor and subsequently a media advisor to Prime Minister David Cameron, was found guilty of conspiring to intercept voicemails while his predecessor Rebekah Brooks was cleared of any wrongdoing.
Coulson was sentenced to 18 months in prison. He was released after serving five months and faces retrial later this year on charges the jury failed to reach a verdict on in the earlier trial. Those charges relate to the purchase of phone directories of the royal household from a palace police officer. Coulson has denied the charges against him.
Beyond the conviction of several journalists, the revelations and the details that emerged from a public inquiry into the matter triggered no small amount of public debate about the workings of the media and the need, or otherwise, for greater regulation.
In a statement, the US Department of Justice said it was ending its "investigation into News Corp regarding possible violations of the Foreign Corrupt Practices Act concerning bribes allegedly paid for news leads". It said it reserved the right to reopen the inquiry if new information came to light, it said.
Mr Murdoch controls both News Corp and Fox, which split into separate businesses in 2013. News Corp's headquarters are in New York, and the company assets include the Wall Street Journal. 21st Century Fox runs television channels including Fox News.
The companies said they had been informed of the decision by the DoJ on January 28.
In a statement, Gerson Zweifach, representing both companies, said: "21st Century Fox and News Corp have been notified by the United States Department of Justice that it has completed its investigation of voicemail interception and payments to public officials in London, and is declining to prosecute either company."
The statement added: "We are grateful that this matter has been concluded and acknowledge the fairness and professionalism of the Justice Department throughout this investigation."
The conclusion of the inquiry comes after the US government spent years combing through thousands of e-mails from News Corp's servers.
Register for free to continue reading
Registration is a free and easy way to support our truly independent journalism
By registering, you will also enjoy limited access to Premium articles, exclusive newsletters, commenting, and virtual events with our leading journalists
Already have an account? sign in