US starts sending people back to Haiti again after pausing deportation flights during Hurricane Matthew
The Department of Homeland Security temporarily suspended the deportation program on 12 October but started again on 3 November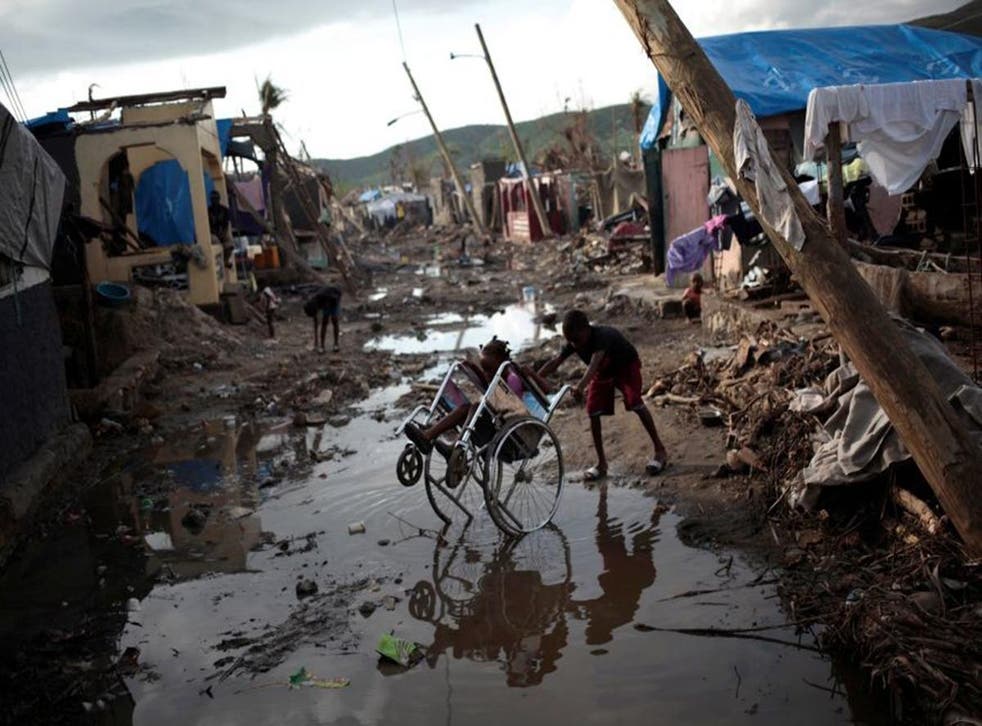 The US is about to begin amping up its program to deport Haitians shortly after a cholera outbreak and Hurricane Matthew ravaged the country.
The Department of Homeland Security has scheduled two flights per week to deport around 60 people back to Haiti every seven days.
The deportation program was temporarily suspended on 12 October while one of the poorest countries in the world was dealing with the immediate after effect of Hurricane Matthew, which killed more than 1,000 people and put thousands of pregnant women at risk, wiping out hospitals, infrastructure, crops and livestock.
Thousands of Haitians ended up sleeping in homeless shelters in towns along the Mexican border as they had to wait for weeks to get an appointment with an immigration official before entering the US.
Congresswoman Yvette Clarke said she was "deeply saddened" by the news that deportations have resumed.
"The majority of the people DHS intends to remove have not been accused of any crime. These deportations will return thousands of Haitians to a country that continues to struggle with the devastation of Hurricane Matthew and the recent outbreak of cholera that was introduced by international aid workers responding to the 2010 earthquake," she said.
"In this period of turmoil, the forced removal of Haitian nationals will only exacerbate the difficulties of rebuilding Haiti and deny families access to remittances from relatives in the United States."
Haitians mostly came to the US via the Mexican border. Any immigrant who has not received the Temporary Protected Status is vulnerable to be deported under president Barack Obama.
It is not possible to apply for TPS as the application process is now closed and existing TPS statuses will expire next July.
That is as long as president-elect Donald Trump does not issue an executive order before then to shut down the program altogether.
In 2010 after the earthquake, Haitians were given a special immigration arrangement which meant they could stay in the US. The government stopped deportations as they said it was dangerous to send Haitians back to such an unstable country.
The next year, only those Haitians with criminal convictions were deported. On 22 September 2011, DHS secretary Jeh Johnson reversed that decision and ordered widespread deportations.
Many Haitians have stayed in Brazil as they were worried about being deported, but when the economy slumped they traveled hundreds of miles through central America and Mexico in search of work.
Register for free to continue reading
Registration is a free and easy way to support our truly independent journalism
By registering, you will also enjoy limited access to Premium articles, exclusive newsletters, commenting, and virtual events with our leading journalists
Already have an account? sign in
Register for free to continue reading
Registration is a free and easy way to support our truly independent journalism
By registering, you will also enjoy limited access to Premium articles, exclusive newsletters, commenting, and virtual events with our leading journalists
Already have an account? sign in
Join our new commenting forum
Join thought-provoking conversations, follow other Independent readers and see their replies