US claims only 116 civilians killed in drone strikes since 2009 in first ever report on casualties outside war zones
Human rights organisations have recorded much higher figures in the same period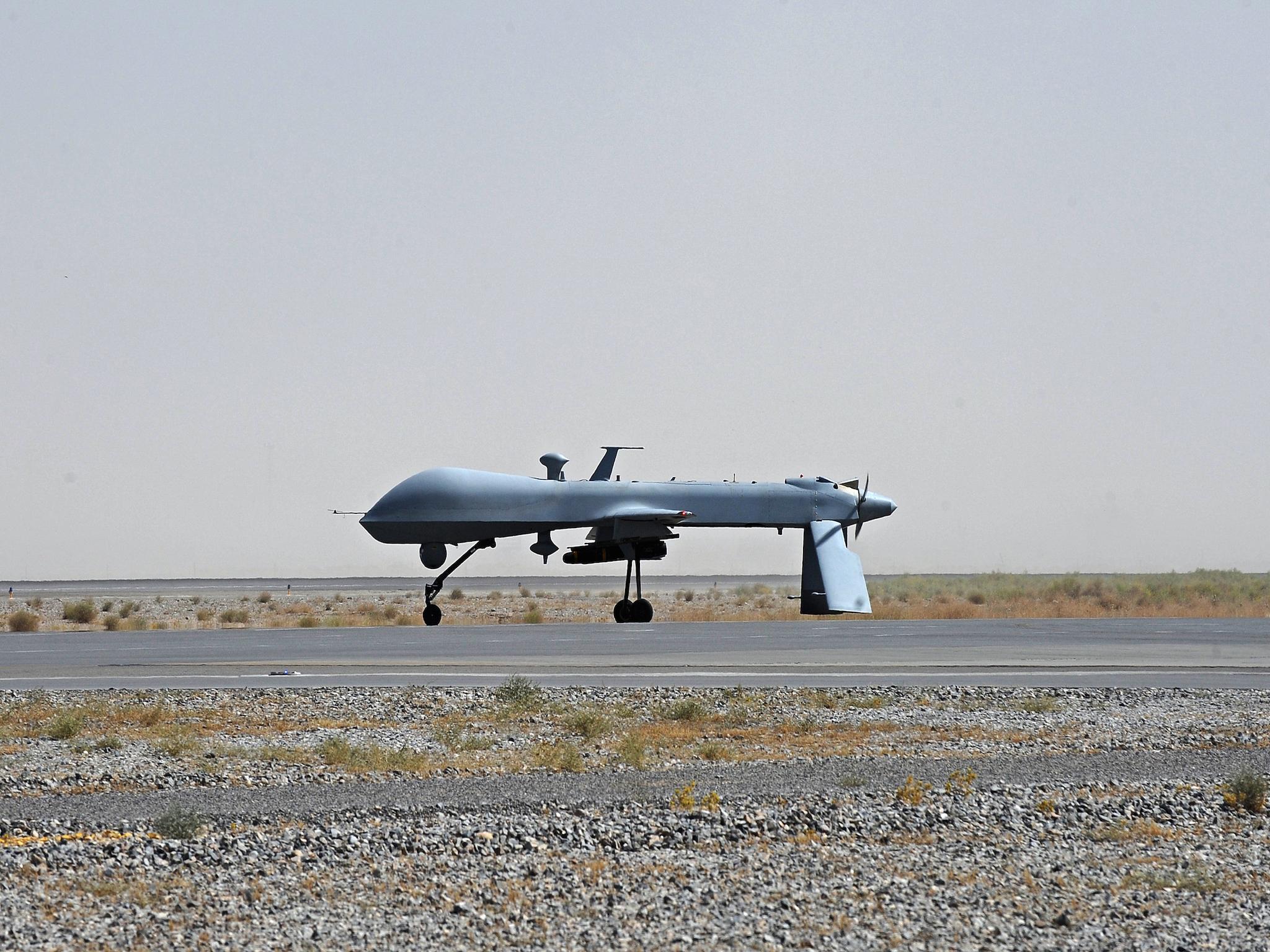 The US has admitted killing up to 116 civilians with hundreds of drone strikes in countries where it is not officially at war, but the number is a fraction of that recorded by human rights organisations.
James Clapper, the Director of National Intelligence (DNI), released figures showing that between 64 and 116 innocent civilians have died in 473 strikes between 2009 and the end of last year.
Between 2,372 and 2,581 "combatants" were killed in the same period according the report, which excluded strikes in "areas of active hostilities" including Syria, Iraq and Afghanistan.
The totals include those killed in Yemen, Libya, Pakistan, Somalia and other countries where terror groups deemed to be a threat to the US and its interests are active.
U.S. drone strike kills AQAP leader in Yemen
Recent announcements by US defence officials have revealed strikes on the Taliban in Pakistan, Isis in Libya and al-Shabaab in Somalia.
The number is drastically lower than many of the estimates from non-governmental organisations that monitor drone strikes across the world.
The Bureau of Investigative Journalism (BIJ) in London, which tracks attacks by US drones, estimates that a maximum of 633 civilian lives have been lost in Pakistan alone since 2009.
One man believes he was being mistakenly targeted after surviving four drone strikes that killed his friends and relatives.
In an exclusive interview with The Independent, Malik Jalal says he was put on America's shadowy "kill list" because of his work with a committee that mediates between local tribes, government agencies and the Taliban in Waziristan.
He visited the UK in February to campaign for his own safety but the British Government refused to raise the case with Washington.
Under fire from afar: Harrowing exhibition reveals damage done by drones in Pakistan
Show all 6
A lawyer at human rights organisation Reprieve, Jennifer Gibson, said: "For three years now, President Obama has been promising to shed light on the CIA's covert drone programme. Today, he had a golden opportunity to do just that. Instead, he chose to do the opposite.
"He published numbers that are hundreds lower than even the lowest estimates by independent organisations. The only thing those numbers tell us is that this administration simply doesn't know who it has killed."
Other groups criticised the lack of a breakdown on incidents or the countries where they took place, or how American intelligence services select their targets in compliance with international law.
"The numbers reported by the White House simply don't add up, and we're disappointed by that," said Federico Borello, executive director of Centre for Civilians in Conflict in Washington. "We're concerned that as more countries gain access to armed drone technology, it's more likely that drones will be used as a first response in conflicts and more likely civilians will pay the price."
The DNI report is the first of its kind and followed a directive issued by Barack Obama to issue "as much information as possible" about secretive counter-terror operations around the world.
It acknowledged the difference between its figures and those from NGOs but said there were "inherent limitations on determining the precise number" of deaths, particularly when operating without the permission of authorities on the ground.
"The US Government may have reliable information that certain individuals are combatants, but are being counted as non-combatants by non-governmental organisations," a spokesperson said.
"The US Government uses post-strike methodologies that have been refined and honed over the years and that use information that is generally unavailable to NGOs."
Seeking to enhance safeguards for civilian protection, the President signed an executive order on Friday that details US policies to limit civilian casualties and publish annual reports on strikes and casualties.
But the directive is not necessarily binding on Mr Obama's successor, who could change the policy with an executive order of their own.
Join our commenting forum
Join thought-provoking conversations, follow other Independent readers and see their replies