Suspicious package found outside US Capitol hours before Amy Coney Barrett confirmation
Ms Barrett due to be sworn in at White House later this evening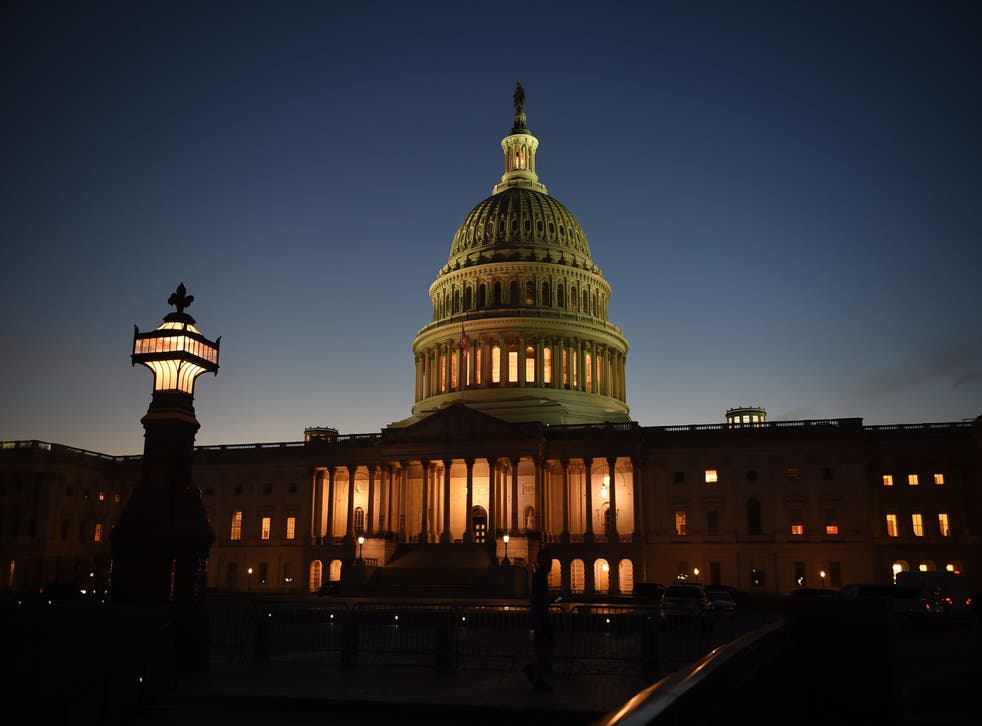 A suspicious package was found outside the US Capitol hours before Amy Coney Barrett's confirmation to the Supreme Court.
The United States Capitol Police says it is investigating the package that was reportedly left at the East Front of the building.
It came just hours before Donald Trump's nominee will be sworn in at the White House to replace the late Justice Ruth Bader Ginsburg.
The controversial nomination comes just days before the election and the process has been heavily criticised by Democratic presidential nominee Joe Biden.
It is expected that after the Republican majority of Senators vote to confirm Ms Barrett she will go to the White House where she will be sworn in by Justice Clarence Thomas.
Ms Barrett's confirmation will heavily weight the high court in a conservative direction for a generation.
This has lead to calls by Democrats for Mr Biden to "pack" the court with liberal justices to rebalance it if he wins the White House and the Senate flips.
Mr Biden has said he will set up a bipartisan commission to look at the future of the court if Republicans force through Ms Barrett's confirmation.
USCP says that officers have now "cleared" the package.
Join our new commenting forum
Join thought-provoking conversations, follow other Independent readers and see their replies