AOC wins New York election and thanks voters for backing her 'despite millions spent against us'
'Serving NY-14 and fighting for working class families in Congress has been the greatest honor' tweets Alexandria Ocasio-Cortez, as early results give her an unassailable lead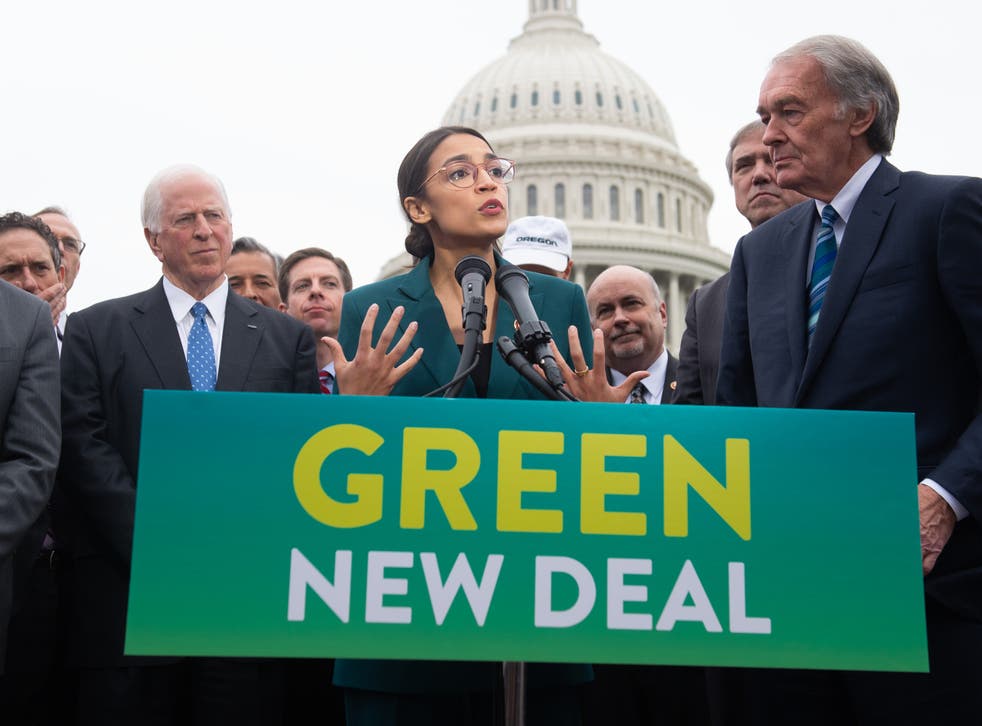 Leer en Español
Democrat favourite Alexandria Ocasio-Cortez has won her New York congressional seat by a large margin, early results showed.
With more than 75 per cent of the vote counted in District 14, Ms Ocasio-Cortez – widely known simply by her initials as AOC – was on 69 per cent against 30 per cent for Republican challenger John Cummings.
Mr Cummings, a 60-year-old teacher and first-time Republican challenger, raised more than $10m in donations from across the country to make District 14 the second-most expensive House of Representatives contest in the nation.
After AP declared the result in her favour at 10.09pm local time, Ms Ocasio-Cortez thanked voters for backing her "despite the millions spent against us".
"Serving NY-14 and fighting for working class families in Congress has been the greatest honor, privilege, & responsibility of my life," she tweeted.
"Thank you to the Bronx & Queens for re-electing me to the House despite the millions spent against us, & trusting me to represent you once more."
Ms Ocasio-Cortez, 31, has become a rising star in the party, earning her animosity from Republicans and repeated barbed comments from Donald Trump during his campaign rallies.
She herself raised more than $17m in donations for her 2020 race, however, galvanising support for her strong stance on climate change and a relatable style of politics, that saw her play video games on Twitch with voters during the campaign. 
For the full results and reaction live as it all comes in, follow our live blog here.
Join our new commenting forum
Join thought-provoking conversations, follow other Independent readers and see their replies