Biden advisor says Facebook 'failing' to tackle election misinformation
'We knew this would happen', says Bill Russo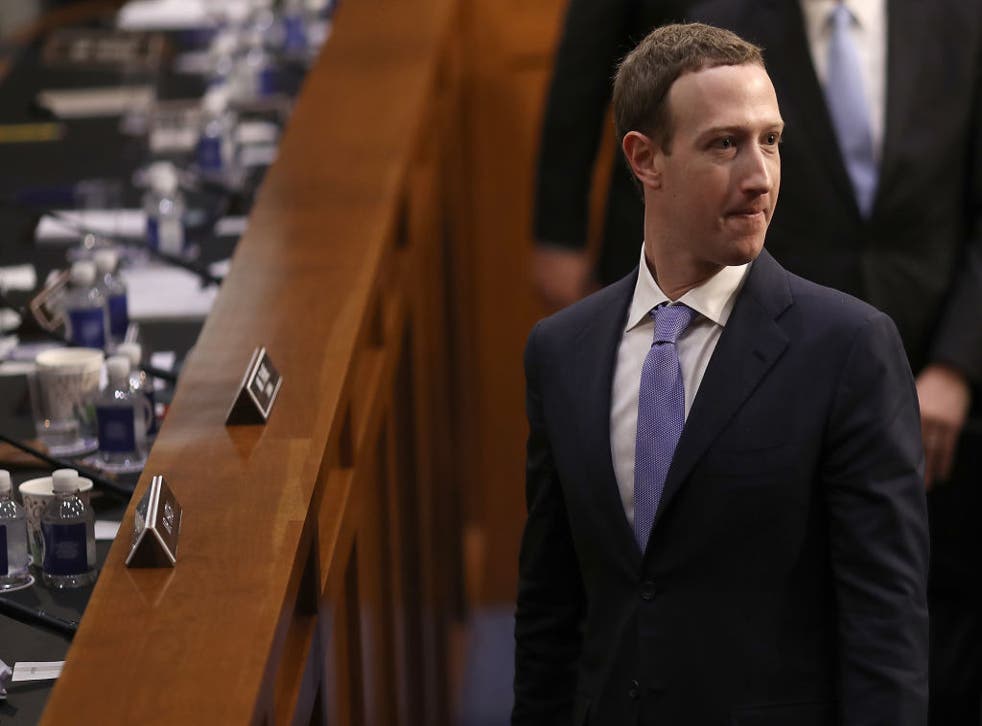 Leer en Español
A Joe Biden aide has accused tech giant Facebook of "shredding democracy" over its "failure" to tackle election disinformation.
Bill Russo, an advisor to the president-elect's press team, said Facebook has been too slow to delete debunked claims about voter fraud.
He also accused the firm of enabling conspiracy theorists and amplifying messages that incited violence.
"If you thought disinformation on Facebook was a problem during our election, just wait until you see how it is shredding the fabric of our democracy in the days after," Mr Russo tweeted on Monday night.
In a lengthy thread, Mr Russo listed a number of instances which he claims show how Facebook has failed to tackle misinformation throughout the election.
He singled out the far-right website Breitbart, founded by ex-Trump adviser Steve Bannon, as one outlet spreading misleading content on Facebook.
"Steve Bannon literally called for the beheading of FBI Director Wray and Dr Fauci in a video on 3 November. It was live on Facebook for 10 hours before it was removed after a journalist inquired about the video. Bannon? His page is still live on Facebook.
"In the days after election day, Facebook is flooded with thousands of calls for violence. Some of them are taken down, but many are left up for hours, if not days."
He added: "Unsurprisingly, Breitbart was an early amplifier and legitimizer of 'voter fraud' misinformation on Facebook, writing 'The Steal is On' early Tuesday afternoon after citing numerous debunked conspiracy theories."
Mr Russo's latest thread came after he shared a post by comedian and Borat star, Sacha Baron Cohen following Mr Biden's Saturday election victory.
The post showed CEO Mark Zuckerberg shaking hands with Mr Trump, with the caption: "One down. One to go". It was hastily deleted soon after.
Team Biden has been critical of Facebook and Mr Russo's recent Twitter activity perhaps gives an insight into how the incoming administration views the firm.
Campaign boss Jen O'Malley Dillon in September branded Facebook the "foremost propagator" of voting disinformation in the country.
In his series of tweets, Mr Russo also pointed out that Fox News, which backed the president throughout his re-election campaign, cut off a team Trump press conference yesterday at which Kayleigh McEnany pedalled unsubstantiated claims of voter fraud.
Facebook, Mr Russo said, ran the press conference "unmediated" before adding a "woefully ineffective closable label to it."
"We knew this would happen," Mr Russo said of election misinformation. "We pleaded with Facebook for over a year to be serious about these problems. They have not. Our democracy is on the line. We need answers."
A spokesperson for Facebook told The Independent: "In the lead up to this election…we built the largest third-party fact-checking network of any platform and they remain actively focused on claims about the election, including conspiracy theories.
"We changed our products to ensure fewer people see false information and are made aware of it when they do, and highlighted reliable election information where nearly everyone on Facebook and Instagram saw that vice president Biden was the projected winner of the US election."
Join our new commenting forum
Join thought-provoking conversations, follow other Independent readers and see their replies