Marcia Fudge: Biden housing secretary pick becomes second black cabinet member
There are also demands for more Asian-Americans in top positions in the Biden cabinet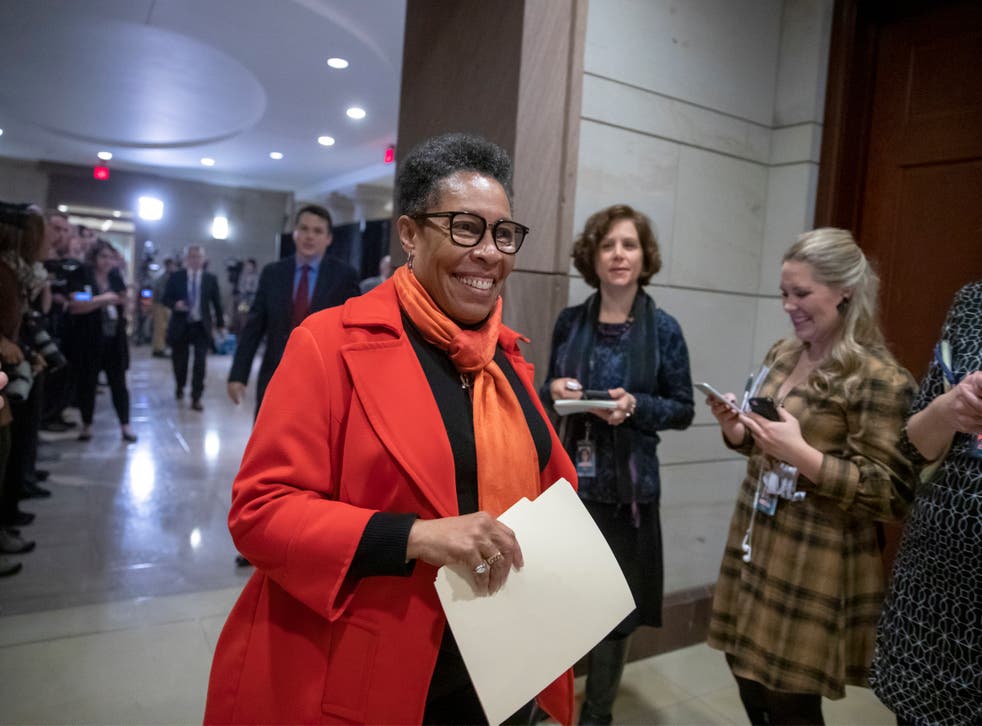 President-elect Joe Biden has selected Marcia L Fudge as his housing and urban development secretary, making her the second black member of his cabinet.
The other person finalised by the Democrat for his team was former agriculture secretary Tom Vilsack who has been chosen to once again take up the same role.
If confirmed by the Senate, Congresswoman Marcia L Fudge, who represents the 11th Congressional district of Ohio, would join retired US army general Lloyd J Austin who has been picked as defence secretary – the first time a black American has held the position in US history.
A former chairperson of the Congressional black caucus, Ms Fudge serves on the house committee on agriculture as well as on the committee on education and labour. She is seen as an advocate for working families and affordable housing.
She was initially discussed for the post of agriculture secretary before Mr Vilsack was confirmed for the job, US media reports said. The present housing secretary in the Donald Trump administration, Ben Carson, is also a black politician.  
Though she is yet to confirm her selection after the news broke, Ms Fudge said previously that it would be a privilege to join Mr Biden's team.
"It is something in probably my wildest dreams I would have never thought about. So if I can help this president in any way possible, I am more than happy to do it," she said.
Mr Biden has also selected California's attorney general Xavier Becerra, whose parents were Mexican immigrants, as his health secretary.
The president-elect's picks for his cabinet so far have featured a diverse group of people that best represents the America that voted for him in the 2020 presidential elections.
Mr Vilsack is known to Mr Biden from their time working together during the Obama administration, when he led the US's agriculture department for eight years. But Mr Biden's association with him goes back to the late 1980s, and Mr Vilsack was among the first Democrats to endorse Joe Biden as their 2020 candidate.
Mr Biden still has some selections to go before his cabinet is complete, and there have been calls for him to include more members from the Asian-American community.
Additional reporting by agencies
Join our new commenting forum
Join thought-provoking conversations, follow other Independent readers and see their replies