Democratic party debates future priorities after Biden win
Some want the Biden administration to govern with a progressive focus, while others eye a shift back to the center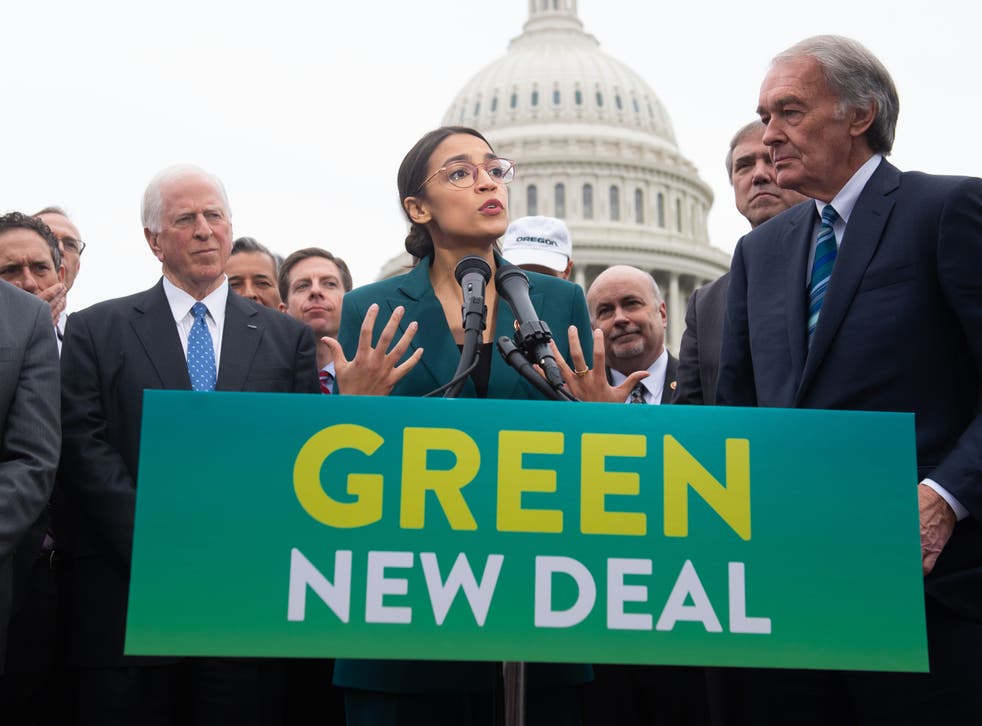 Leer en Español
Democrats might have retaken the presidency, but after a disappointing congressional election run that saw them lose seats in the House and fail to retake the Senate, the party is now publicly mulling where it goes from here. 
Some think it should do more to appeal to working class voters, while others have outlined the work of the party's more progressive wing as key to gaining ground in Congress in future.
Andrew Yang, a 2020 Democratic presidential candidate who ran on universal basic income, told CNN earlier this week that working class people on the campaign trail would flinch whenever he mentioned he was a Democrat.
"There's something deeply wrong when working class Americans have that response to a major party that theoretically is supposed to be fighting for them," he told CNN's Don Lemon on Wednesday. "You have to ask yourself, what has the Democratic party been standing for in their minds? And in their minds, the Democratic party unfortunately has taken on the role of the coastal, urban elites who are more concerned with various cultural issues than improving their way of life, that has been declining for years."
That same day, Democratic former Missouri senator Claire McCaskill made similar comments, that Democrats' focus on certain issues like gay marriage and trans rights were costing them Republican voters.
Follow live: Biden wins 2020 election - latest updates and news
Others took issue with this analysis, noting that Democrats actually win the support of most working class voters, just not white ones who are non-college educated. Most Black, Latino, and Asian working class voters go for Democrats, and president-elect Biden will likely win voters making less than $50,000 this year, as Democrats have done since 2008.
Writer Michael Arceneaux, echoing this point, tweeted that the "coastal elite cities of Milwaukee, Detroit, Tucson, and Philadelphia that delivered Biden the presidency counter this trope".
It's clear from voting totals so far the Democrats have a sizable mandate — at least 9 electoral votes ahead and up more than 4 million in the popular vote — but what that mandate means is the subject of debate.
Read more: Celebrities react to Biden winning election - follow live 
John Kasich, the former GOP governor of Ohio, who backed Mr Biden's campaign, said now is time to move back to the center.
Others, like New York congresswoman Alexandria Ocasio-Cortez, see victories in battleground states as proof of the power of the party's progressive, grassroots wing.
Youth turnout helped deliver the presidency to Mr Biden, and the Sunrise Movement, youth-led climate activists, said that proves it's time for dramatic environmental action.
President-elect Biden is likely to sit somewhere between the more progressive and centrist wings of the party. He hasn't backed progressive priorities like Medicare for All or a Green New Deal and has considered nominating moderate Republicans like Mr Kasich to his cabinet, but he also supports a $15 minimum wage and has promised fairly ambitious action on climate change.
Read more: Who might run for election in 2024? 
Register for free to continue reading
Registration is a free and easy way to support our truly independent journalism
By registering, you will also enjoy limited access to Premium articles, exclusive newsletters, commenting, and virtual events with our leading journalists
Already have an account? sign in
Register for free to continue reading
Registration is a free and easy way to support our truly independent journalism
By registering, you will also enjoy limited access to Premium articles, exclusive newsletters, commenting, and virtual events with our leading journalists
Already have an account? sign in
Join our new commenting forum
Join thought-provoking conversations, follow other Independent readers and see their replies