Almost half of US voters think Trump will go down as 'one of worst presidents in history' says Fox poll
Some 52 per cent of people questioned disapprove of the job that Mr Trump has done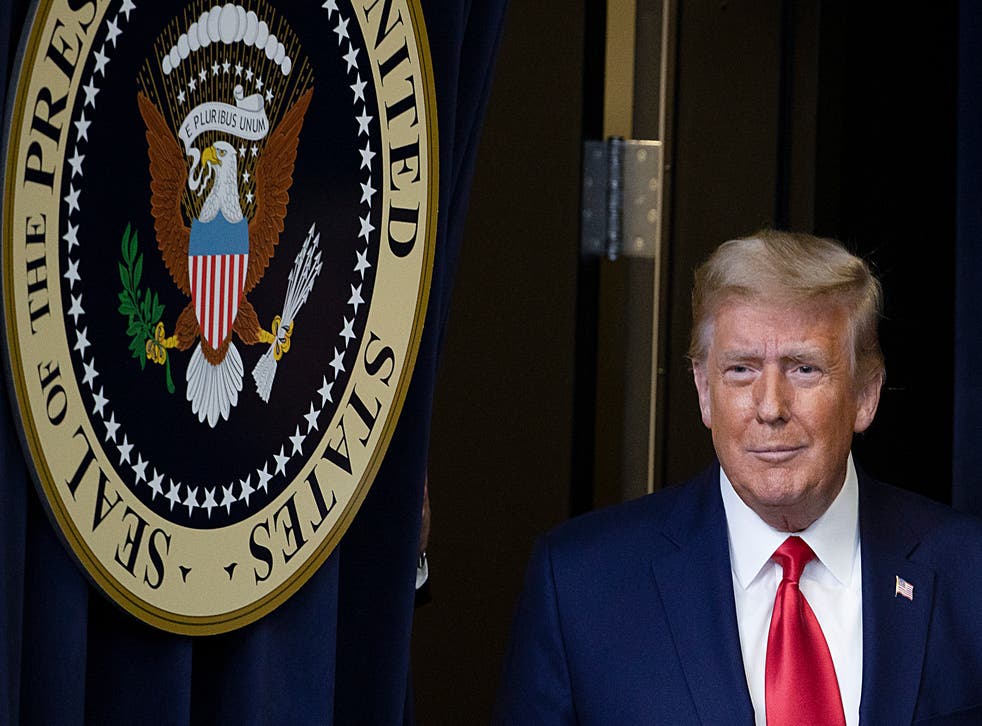 Leer en Español
Almost half of US voters think Donald Trump will go down as one of the worst American presidents in history, according to a poll by Fox News.
Some 42 per cent of respondents said that the lame-duck leader would be considered among the most dire of the country's 45 commander-in-chiefs.
Some 52 per cent of people questioned disapprove of the job that Mr Trump has done, and 55 per cent think that the country is worse off today than it was four years ago, and the same number disapproved of his handling of the coronavirus pandemic.
And the figures were even starker on Mr Trump's attempts to defy November's election results.
Some 58 per cent of respondents don't think the election was stolen and 56 per cent said Mr Trump's repeated claims that there had been electoral fraud, without providing evidence, had weakened democracy.
Yet the poll, which questioned 1,007 voters across the US, still revealed significant support among Republicans for the president.
Some 66 per cent of GOP voters surveyed said that the president's actions since losing the election – which includes filing lawsuits against states won by president-elect Joe Biden – are actually helping American democracy; while 68 per cent of them say the election was stolen.
Join our new commenting forum
Join thought-provoking conversations, follow other Independent readers and see their replies