Florida Republican investigated for registering to vote in Georgia runoff and urging others to do same
The authorities said moving to another state just for voting is a 'felony'
Stuti Mishra
Thursday 03 December 2020 17:22 Comments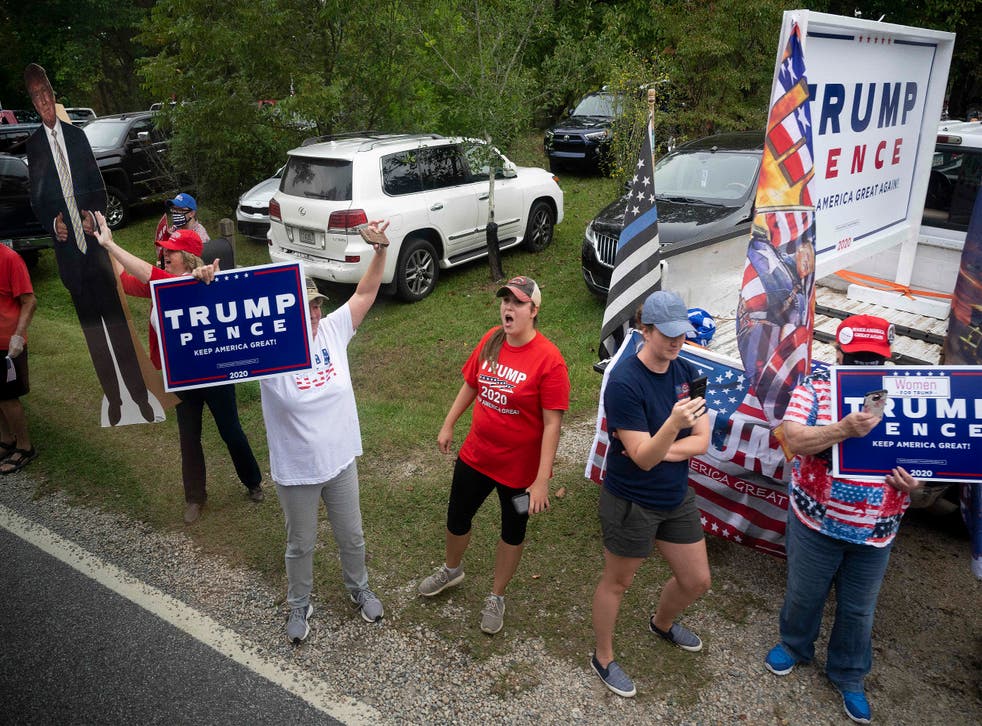 A Florida attorney is being investigated after saying he attempted to register to vote in Georgia illegally and instructed other Republicans to do the same.
Bill Price, speaking to the Bay County GOP members from Florida in a live Facebook video on 7 November said he is "moving to Georgia" to his brother's address, in order to register to vote for Republican Senate candidates in the January runoff.
In a detailed chat he spoke about the bleak possibilities of winning a lawsuit against the election and various ways in which Republicans could turn the outcome around, soon after Georgia was called in favour of Biden-Harris.
The hour-long video was recorded by Channel 2 investigative reporter Nicole Carr, and soon after it was deleted from Mr Price's facebook wall on Tuesday.
Mr Price in the video says: "I'd love to tell you that there are legal avenues for success in the courts, but as a realist and as a lawyer myself, I know that that's just not going to happen."
He says he would instead encourage the crowd to work toward a "billion-man" march at the State Capitol, show up in Atlanta on Election Day, and move if they can do it.
"We absolutely have to hold the Senate and we have to start fighting back, and we have to do whatever it takes," Mr Price said in the video.
"If we lose the Senate on 5 January in Georgia, we will become Venezuela," he says.
He goes on to add: "And if that means changing your address for the next two months, so be it. I'm doing that. I'm moving to Georgia and I'm gonna fight and I want you all to fight with me."
When someone asks Mr Price if it is truly possible to register at another address, he confirms and says they have to show they have moved.
The conversation has now caught the attention of authorities in Georgia who are initiating an enquiry.
Fox News quoted Georgia's office of Secretary of State stating: "Registering without the intention of permanent residency is a felony.
"Secretary Raffensperger has made it clear he has no tolerance for election wrongdoing and will investigate any credible evidence of it," the statement given to the news channel said.
Mr Price in his video was clearly heard stating that he was planning to move "just for a couple of months".
Register for free to continue reading
Registration is a free and easy way to support our truly independent journalism
By registering, you will also enjoy limited access to Premium articles, exclusive newsletters, commenting, and virtual events with our leading journalists
Already have an account? sign in
Join our new commenting forum
Join thought-provoking conversations, follow other Independent readers and see their replies