Trump responds to Hunter Biden tax investigation: '10% would have changed their votes'
Joe Biden has said he is deeply proud of his son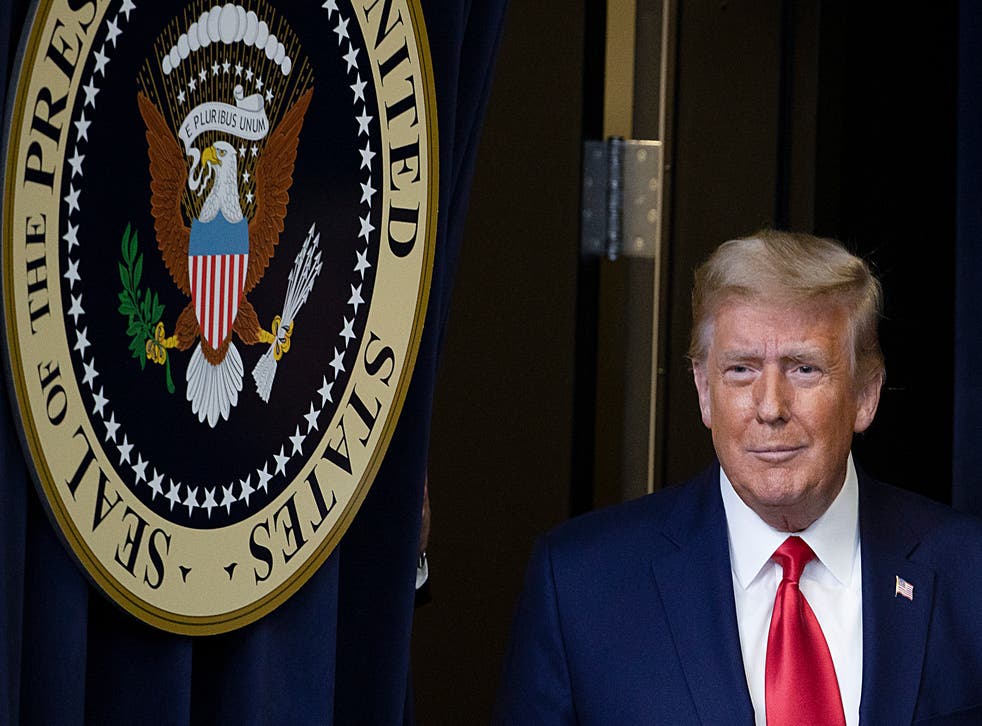 Donald Trump has once again claimed to have won the election, this time quoting a columnist who suggested that 10 per cent of US voters would have changed their choice if they knew about the federal investigation into Hunter Biden's tax affairs.
The president-elect's son said in a statement late on Wednesday that he was informed on 8 December that the US attorney's office in Delaware is probing his tax affairs.
"I take this matter very seriously but I am confident that a professional and objective review of these matters will demonstrate that I handled my affairs legally and appropriately, including with the benefit of professional tax advisors," said the statement, released by the Biden-Harris transition team.
The statement also quoted president-elect Joe Biden saying he is "deeply proud of his son, who has fought through difficult challenges, including the vicious personal attacks of recent months, only to emerge stronger."
The president-elect is yet to select someone to lead the justice department; whoever gets the job may ultimately have oversight of the investigation.
Over the past two years, including during the election campaign, Hunter Biden has faced constant attacks from Republicans and Donald Trump, who raised questions over his business affairs including his connections with a Ukrainian energy firm, Burisma Holdings whose board he joined in 2014.
At that time, vice president Joe Biden was a key person in the Obama administration dealing with Ukraine — but concerns about the conflict of interest were dismissed.
A New York Post article published during the election campaign, based on information from a laptop hard drive provided by Trump's personal lawyer, was dismissed as without foundation.
Additional reporting by agencies
Join our new commenting forum
Join thought-provoking conversations, follow other Independent readers and see their replies