Trump's lawyer Jenna Ellis tests positive for coronavirus
Jenna Ellis has been travelling extensively with Rudy Giuliani, whose positive test was confirmed on Sunday, and was at a White House party on Friday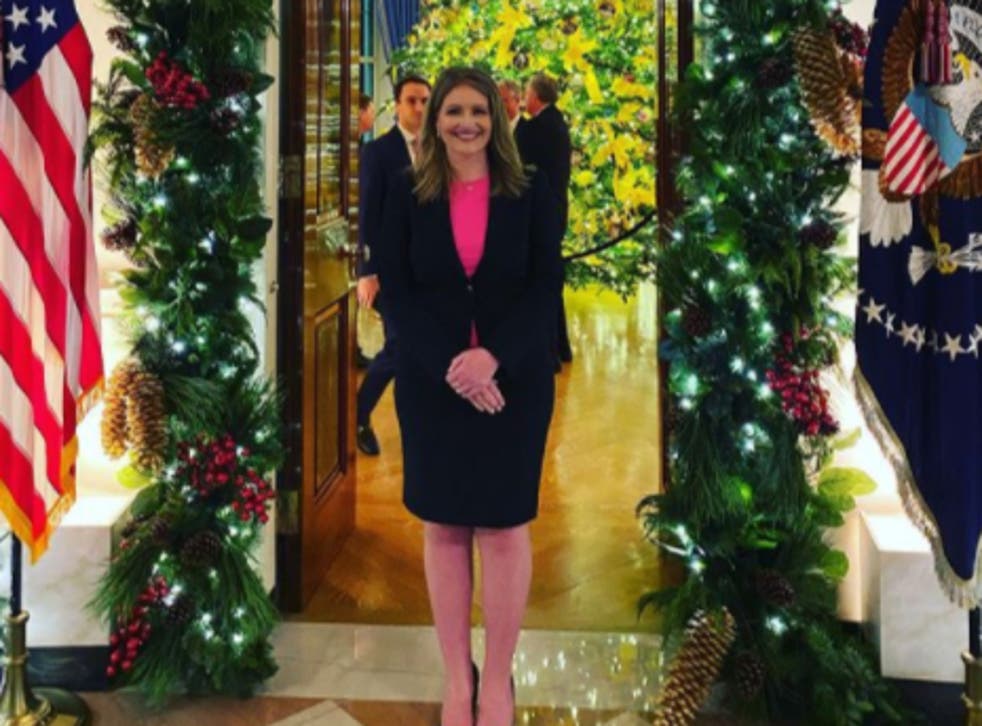 Leer en Español
A second lawyer heading up Donald Trump's legal challenge to the election has tested positive for coronavirus, according to multiple reports, two days after his lead lawyer Rudy Giuliani was taken to hospital with Covid.
Jenna Ellis, 36, has spent the past few weeks criss-crossing the country with Mr Giuliani, 76.
Both are almost invariably without face masks, indoors for hours on end at hearings claiming election fraud.
Last week they were in Arizona on Monday and Tuesday, Michigan on Wednesday and Georgia on Thursday.
On Friday night she was at an East Wing Christmas party, Axios reported, giving rise to fears that yet another "super spreader event" would be traced back to the White House.
So far around 60 people within the president's orbit are known to have contracted the virus since October.
Ms Ellis has not confirmed the news, and instead mocked Axios for its reporting. ABC News has also confirmed her diagnosis.
Axios said they gave her ample time to deny their report that she had tested positive.
She reportedly attended the party as a guest of Peter Navarro, the hawkish White House trade advisor.
"She had the nerve to show up at the senior staff Christmas party knowing everyone was furious with her for constantly stirring Trump up with nonsense," one source told Axios.
Ms Ellis and Mr Giuliani have been noted for their brazen disregard of CDC guidelines.
In Atlanta, Mr Giuliani was pictured hugging supporters and shaking hands in a break from his 11-hour hearing inside a packed room inside the state government.
In Detroit, he asked his first witness, Jessy Jacob, to remove her face mask so that people could hear her better. She refused.
In Phoenix, he spent two days meeting and greeting state politicians. The Arizona state legislature announced on Sunday it was closing for two weeks as a consequence of the possible exposure to Covid.
It was unclear whether Ms Ellis was showing any symptoms. As news of her diagnosis was reported, she continued to tweet on Tuesday claims about election fraud.
On Tuesday Mr Giuliani said he was "doing very well". It was unclear whether he remained in hospital.
Join our new commenting forum
Join thought-provoking conversations, follow other Independent readers and see their replies