Michelle Obama springs to 'brilliant' Jill Biden's defence after controversial WSJ op-ed
Michelle Obama described Jill Biden as a 'brilliant' woman who was 'always seeking to lift others up, rather than tearing them down'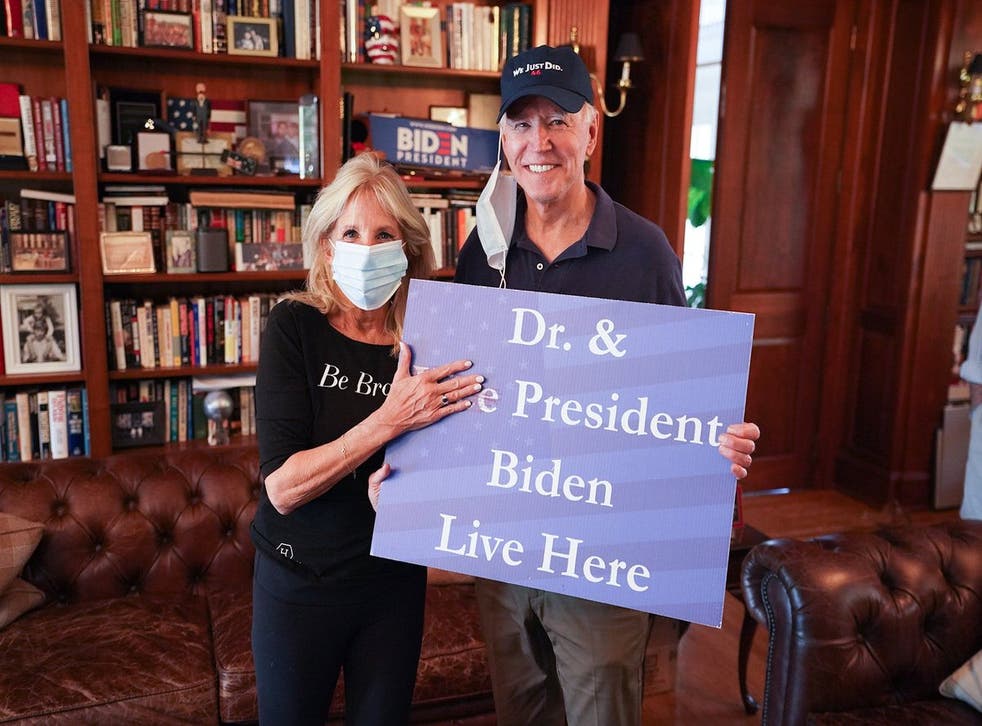 Leer en Español
Michelle Obama has sprung to the defence of Jill Biden after she was mocked for using her doctor title, saying that the attack on Ms Biden highlighted many women's struggle to be taken seriously, and insisting America could not have a better first lady.
The Wall Street Journal's publication of an op-ed by an 83-year-old former university lecturer, Joseph Epstein, sparked a wave of condemnation.
Mr Epstein referred to Ms Biden - who has a PhD in education from the University of Delaware - as "kiddo", and said it was ridiculous for her to use her honorific because she was not a medical doctor.
He said her use of the title "sounds and feels fraudulent, not to say a touch comic".
"A wise man once said that no one should call himself 'Dr' unless he has delivered a child. Think about it, Dr Jill, and forthwith drop the doc," he wrote.
Martin Luther King's daughter Bernice was among those to condemn his views, saying to Ms Biden: "Dear @DrBiden: My father was a non-medical doctor. And his work benefited humanity greatly. Yours does, too."
On Monday Ms Obama joined the chorus, saying that she has seen first hand how the 69-year-old would "successfully manage more than one responsibility at a time, from her teaching duties to her official obligations in the White House to her roles as a mother, wife, and friend."
She added: "And right now, we're all seeing what also happens to so many professional women, whether their titles are Dr., Ms., Mrs., or even First Lady: All too often, our accomplishments are met with skepticism, even derision.
"We're doubted by those who choose the weakness of ridicule over the strength of respect. And yet somehow, their words can stick—after decades of work, we're forced to prove ourselves all over again.
"Is this really the example we want to set for the next generation?"
Ms Obama said that said that her friend "gives us a better example."
She concluded: "And this is why I feel so strongly that we could not ask for a better First Lady. She will be a terrific role model not just for young girls but for all of us, wearing her accomplishments with grace, good humor, and yes, pride.
"I'm thrilled that the world will see what I have come to know — a brilliant woman who has distinguished herself in her profession and with the life she lives every day, always seeking to lift others up, rather than tearing them down."
Register for free to continue reading
Registration is a free and easy way to support our truly independent journalism
By registering, you will also enjoy limited access to Premium articles, exclusive newsletters, commenting, and virtual events with our leading journalists
Already have an account? sign in
Register for free to continue reading
Registration is a free and easy way to support our truly independent journalism
By registering, you will also enjoy limited access to Premium articles, exclusive newsletters, commenting, and virtual events with our leading journalists
Already have an account? sign in
Join our new commenting forum
Join thought-provoking conversations, follow other Independent readers and see their replies