'We are stocking up on the popcorn!' Russia delights in US election turmoil
The chaos of the US election has been seized upon by gleeful Russian critics, keen to point out it is usually the west criticising Russia when it comes to democracy, as Oliver Carroll reports from Moscow
Thursday 05 November 2020 18:21
comments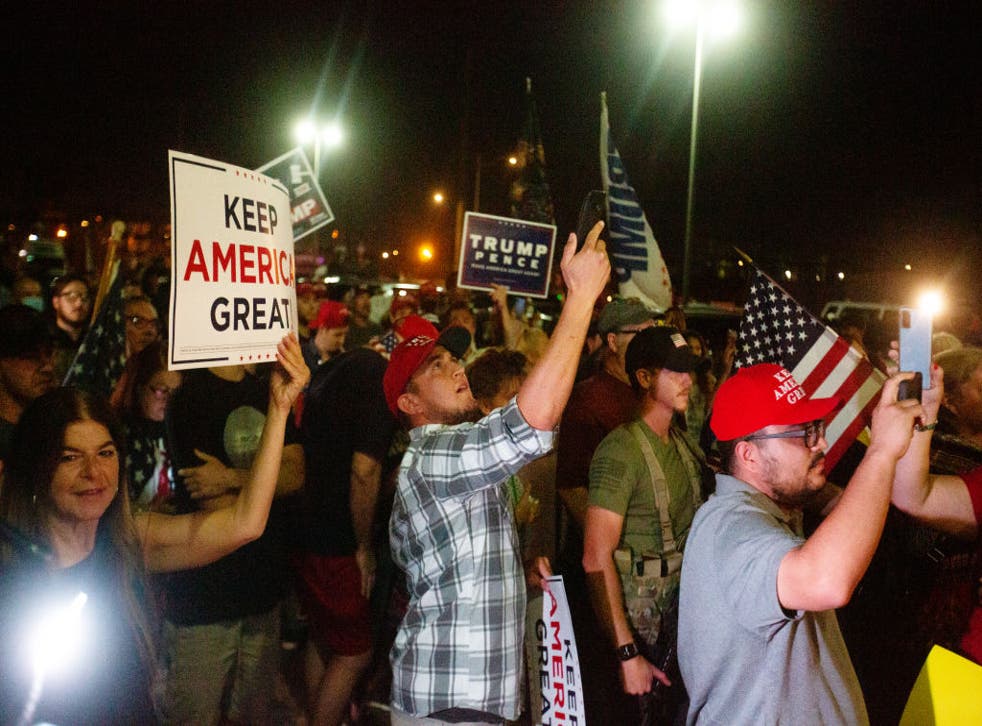 Up until Tuesday, the Kremlin did not appear sure what the best outcome from the US presidential elections would be. On the one hand was Donald Trump,  an unpredictable ally, not always in control of his brief or entourage. On another, Joe Biden, a known and hostile rival, but known for playing by clear rules.  
There may not be quite the jubilation that accompanied the unexpected election of Trump four years ago. But judging by the smiles and glib reactions in state media and beyond, the Kremlin seems to delight in having stumbled on the perfect solution – neither Trump nor Biden, but electoral chaos. 
From half-hearted reports in the run-up, Russian networks have swung to rolling coverage. They have detailed discussions of the electoral geography of Pennsylvania, Georgia, Arizona, Nevada. And on Thursday, the main propaganda chat shows were devoted to one subject alone: the fraud and outrage of America's weird elections.
Join our new commenting forum
Join thought-provoking conversations, follow other Independent readers and see their replies