Texas Lieutenant governor Dan Patrick offers $1m reward for evidence of voter fraud
Dan Patrick says claims for voter fraud can be filed from anywhere in the country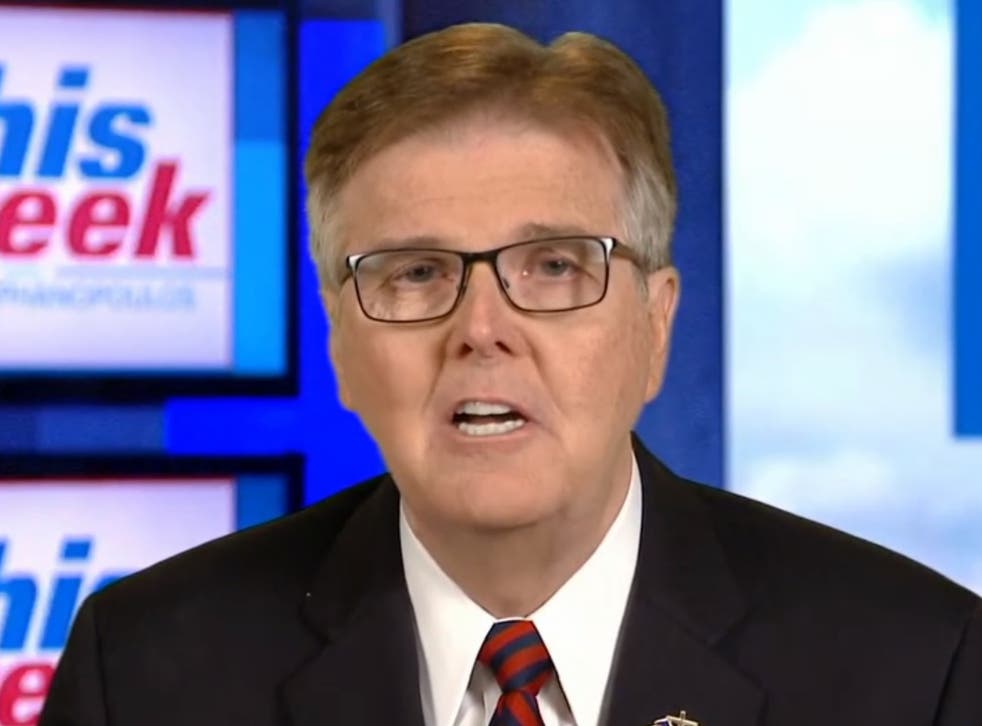 Leer en Español
The lieutenant governor of Texas has offered up to $1m as a reward to anyone who can help expose fraud in the presidential election, amid a range of lawsuits filed by the Trump campaign.
Addressing a news conference on Tuesday, Dan Patrick said anyone who comes forward with evidence of fraud that leads to an arrest and final conviction will be paid a minimum of $25,000. The money, Mr Patrick said, would come from his own campaign funds.
"I support President Trump's efforts to identify voter fraud in the presidential election and his commitment to making sure that every legal vote is counted and every illegal vote is disqualified," Mr Patrick said.
"President Trump's pursuit of voter fraud is not only essential to determine the outcome of this election, but it is also essential to maintain our democracy and restore faith in future elections."
According to the Houston Chronicle, the claims of election fraud can be reported from anywhere in the country. In support of his claims, Mr Patrick mentioned a case from Mexia, Texas, where a social worker was charged with fraud for allegedly submitting voter registration applications for 67 residents of a state-supported living centre without their signatures or effective consent. The worker could face up to 10 years in prison if convicted.
Mr Patrick won a second term as Republican lieutenant governor of Texas in 2018. He has on multiple occasions spoken out in support of Donald Trump's so far unsubstantiated claims of "rigging" in the elections.
In an interview before the election, Mr Patrick talked about the potential for irregularities on national TV. "It's a hard crime to prove, but we know it exists," he told Mark McKinnon on the Showtime political programme The Circus.
Mr Patrick's reward offer follows the Trump campaign's own calls for supporters to send in examples of voter fraud. On Friday, Mr Trump's lawyer Rudy Giuliani tweeted out a phone number and website where he called on supporters to "tell us what you are seeing".
However, soon after the number went public the president's son Eric Trump tweeted that the number was getting flooded with prank calls.
The Trump campaign has said it will pursue lawsuits in several states since counting trends started to tilt in Mr Biden's favour. All major news networks projected Mr Biden as president-elect on Saturday, on the back of a preliminary result in Pennsylvania.
"Our campaign will start prosecuting our case in court to ensure election laws are fully upheld and the rightful winner is seated," Mr Trump said in a statement the same day. "The American people are entitled to an honest election: that means counting all legal ballots, and not counting any illegal ballots."
The campaign has seen little success so far in its legal battles, with attempts to stop counting rejected last week by courts in Georgia and Pennsylvania.
Join our new commenting forum
Join thought-provoking conversations, follow other Independent readers and see their replies