Trump team thinks he'll win Arizona despite Fox calling state for Biden hours ago
'We feel like the president is in very, very, very good position'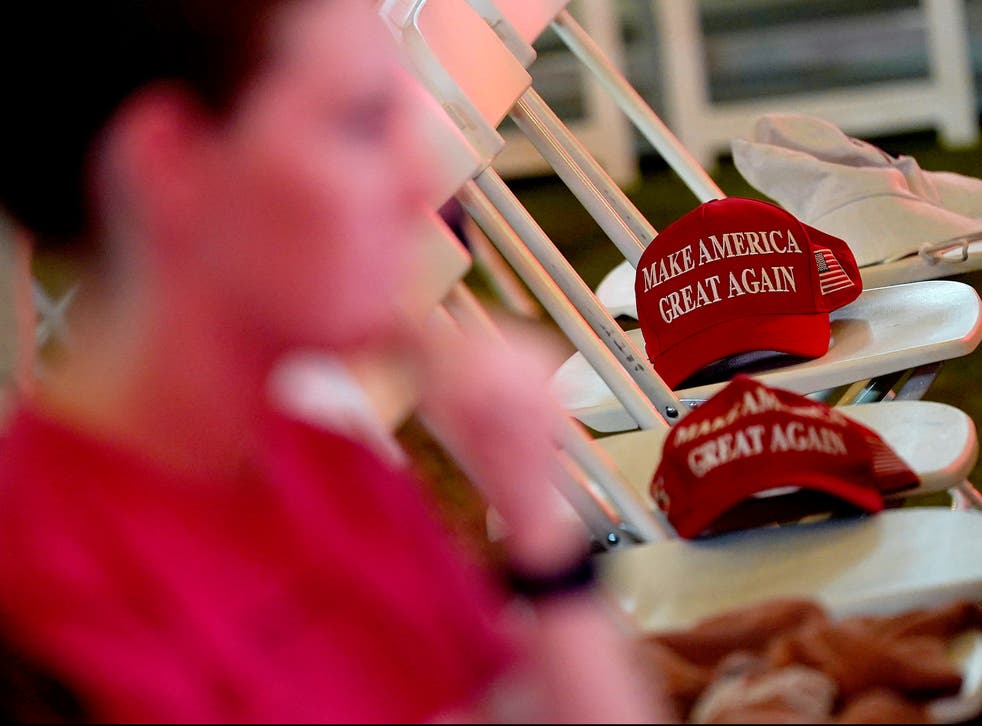 Leer en Español
Trump campaign officials have still said they think Donald Trump will win Arizona after the Associated Press and Fox News called the state for Joe Biden hours ago, reports have said.
AP announced the former vice president had won the state with roughly 52 per cent of the vote and will receive Arizona's 11 electoral early on Wednesday morning.
The declaration was based on an analysis of ballots that Mr Trump did not have enough outstanding to catch up with with 80 per cent of the expected vote counted.
However, later on Wednesday, the campaign dismissed projections that Mr Biden would win the vote in the state and that election day ballots would erase the former vice president's lead, The Hill reported.
"We feel like the president is in very, very, very good position this morning," campaign manager Bill Stepien said of the president's overall position in the race on Wednesday.
"If all legally cast ballots are counted, the president will win," he added.
Mr Stepien said that "based on the math that we have been seeing as these late-arriving ballots are counted, anywhere from two-thirds to 70 percent of these votes are coming to the president, that math adds up to a margin of around 30,000 in the president's favor."
Mr Biden was ahead by 5 percentage points when AP made the call, with a roughly 130,000-vote lead over Mr Trump with about 2.6 million ballots counted.
Both AP and Fox News have stood by the call to declare Arizona for Mr Biden.
The remaining ballots left to be counted, including mail-in votes in Maricopa County were not enough for Mr Trump to catch up to the former vice president, AP stated.
"I'm sorry, the president is not going to be able to take over and win enough votes to eliminate that seven-point lead that the former vice-president has," Fox News' decision desk director Arnon Mishkin said.
The comments come amidst reports that there may be less of the expected vote in than initially thought.
"There may actually be less of the expected vote in," Geoffrey Skelley, an elections analyst, wrote on FiveThirtyEight. "All we know is that Biden is ahead and that some votes remain to be counted in Arizona."
Reports said that there had been an error in  Edison Research's data stream. Fox News and AP do not use Edison data, The New York Post reported.
Arizona has a long political history of voting Republican and In 2016, Mr Trump carried the county by 4 percentage points.
Register for free to continue reading
Registration is a free and easy way to support our truly independent journalism
By registering, you will also enjoy limited access to Premium articles, exclusive newsletters, commenting, and virtual events with our leading journalists
Already have an account? sign in
Register for free to continue reading
Registration is a free and easy way to support our truly independent journalism
By registering, you will also enjoy limited access to Premium articles, exclusive newsletters, commenting, and virtual events with our leading journalists
Already have an account? sign in
Join our new commenting forum
Join thought-provoking conversations, follow other Independent readers and see their replies